Peter Hansford is government chief construction adviser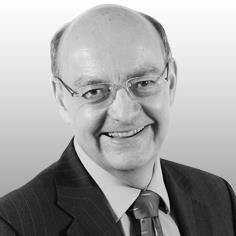 Peter was appointed government chief construction adviser from 1 December 2012.
Up to early November 2012, Peter has been an executive director at the Nichols Group where he was engaged in strategic consulting and advising on infrastructure developments and capital investment programmes. He has over 30 years' experience in the development and delivery of major infrastructure and building projects.
Peter is a Fellow of the Institution of Civil Engineers and a Fellow of the Association for Project Management. He served as president of the Institution of Civil Engineers from November 2010 to November 2011. Peter was a member of the steering group for the Infrastructure UK cost study to seek ways of reducing the cost of major infrastructure projects in the UK.
Peter has worked for government, public and private clients, consultants and contractors in a variety of industry sectors in the UK and overseas. He has been executive director, Infrastructure at the Strategic Rail Authority and a non-executive board director of Crossrail. He is currently an independent non-executive programme board member for the Thames Tideway Tunnel programme.