Surrey council's use of two-stage open-book procurement shows how radical changes in supply chain management can ease the pressure on the public purse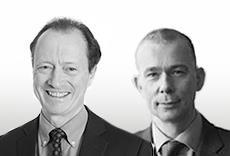 The government needs to make savings in public sector construction - but has anyone actually achieved them and, if so, how?
Project Horizon was a trial project carried out by Surrey council, hailed by minister Chloe Smith at the Government Construction Summit on 2 July as demonstrating savings through "two-stage open-book" procurement in line with the Construction Strategy.
Surrey's twin objectives were to establish substantial savings combined with improved quality in the highway network. Savings reported by Constructing Excellence started with 16% from procurement of May Gurney under a long-term contract in February 2011 – a significant reduction on previous prices but arguably attributable to a competitive marketplace.
However, a second saving of 15% was achieved as a direct result of the two-stage open-book processes, and this is where Project Horizon is unusual.
The agreement sets out detailed 'savings assumptions' that break down exactly how savings will arise
These additional savings were not just the result of more market pressure. They were offered voluntarily as part of open processes leading to an alliance between the client and its tier 1, 2 and 3 supply chain members.
The two-stage open-book processes were contract-led and followed four key stages:
Commitment by Kier/May Gurney to contractual supply chain management processes under their TPC2005 contract, so that these processes were EU-compliant with no risk of misunderstandings or opt out
Commitment by Surrey to a £100m five-year capital programme against which May Gurney sought new commitments from their tier 2 and 3 supply chain members in a programmed, open subcontract tender process
After provisional selection of Tier 2 and 3 partners, detailed consultation and analysis of what would enable those partners to offer greater savings and also added value, the results of which were captured in a multi-party alliance
Parallel development of integrated teams on the ground to eliminate duplication and "man-marking" in delivery of individual work orders, again built into the alliance agreement and without any compromise to underlying design and construction liabilities.
Surrey set out a clear savings target (initially 15% rising to 25% over five years) that was a precondition to the programme going live, but savings were only one part of the story. Surrey residents also expected improved quality in the highway network.
There were new commitments to a 10-year materials warranty, to additional apprenticeships and to proposals for recycling and alternative materials that would increase recycling and reduce landfill.
The alliance agreement sets out detailed "savings assumptions" that break down exactly how savings will arise - if an assumption is not met, the savings are reduced. These include clarification of Surrey's brief and commitments, elimination of duplicated roles in the delivery team and greater visibility and continuity of a pipeline of work.
Further specific savings are allocated to advance planning of work on each annual cycle (to smooth out typical seasonal fluctuations), improved payment terms by May Gurney, closer involvement of Aggregate Industries and Marshall Surfacing in the design and planning of individual tasks and availability of storage facilities at Surrey's depots.
These subdivided sources of savings could not have been worked through in the original EU procurement. They only emerged through painstaking implementation of additional supply chain management processes to build up new relationships.
The project was a two-year change programme for Surrey council and its contractor, May Gurney (now Kier), working with Aggregate Industries and Marshall Surfacing, and supported by Trowers & Hamlins as partnering adviser / project mentor.
The new documentation and guidance created for Surrey with its partners has provided the foundation for radical behavioural change. It is now intended that the hard work undertaken on this trial project will be enshrined in a supply chain management toolkit available with briefing and support for other local authorities to replicate.
David Mosey is a professor at the Centre of Construction Law and Dispute Resolution at King's College, London and a consultant at Trowers & Hamlins. Jason Russell, assistant director of highways at Surrey council, also contributed to this article