It may be unclear how amicable a break-up it really is, but are Aedas and AHR better going it alone?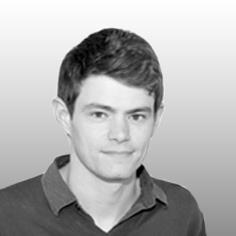 When Aedas this week announced a "conscious uncoupling' of its UK and Hong Kong businesses, it curiously invoked the language used by celebrity couple Gwyneth Paltrow and Chris Martin about their split in March.
It has to be said the architecture practice's demerger has not attracted the same level of press attention, but it has similarly prompted speculation about how amicable a break-up it is.
Naturally, the newly-demerged UK arm AHR and the remaining Aedas business say there is no animosity and that their split was simply prompted by "very different" strategic priorities.
It remains to be seen how clean a break it really proves to be - as the two parts of the business still collaborate on a number of projects, and AHR says they will continue to do so. And while the now separated firms have expertise in very different types of projects, there will no doubt be more than a frission of rivalry given that Aedas has wasted no time in launching ambitious plans for a large office in London, where AHR is based.
Nevertheless their reasoning does ring true. The two divisions have remained very different businesses ever since the merger of the former UK-based Abbey Holford Rowe practice and Hong Kong-based LPT Architects in 2002, which focused on small or medium-sized schemes in the UK and massive global schemes respectively.
While we may never find out the true reasoning behind this break-up, the recent buildings produced by the now consciously uncoupled AHR and Aedas suggest the firms may be happier apart.
Ian Withers, deputy news editor