Visibility of future work, sharing knowledge and investing in people will secure the future of our industry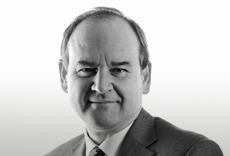 Innovation has always been essential in the engineering and design sector. From the Egyptian architects who invented Nilometers as an early warning system for gauging flood levels on the River Nile to my colleague who created a wave energy converter using rubber as it wouldn't suffer from salt degradation to the same degree as metal, engineers are good at asking questions and finding answers. But at what point should we start asking those questions?
We can consider this in the context of the work done by the government's Efficiency and Reform Group and the subsequent challenge of extracting further value out of billions of pounds worth of public sector contracts. The government asked itself the hard questions and then posed them to a number of key suppliers back in 2010. We then offered suggestions for how further changes could be made that would help meet austerity targets. The questions were uncomfortable but they led to innovation.
Examples of this include the Highways Agency's new Asset Support Contracts (ASC). The first of these will go live this summer in the South-west, with Atkins and Skanska working together to ensure that safety standards are maintained on motorways and 'A' roads while achieving savings by moving to an "outcome based" model rather than a prescriptive regime.
Charles Darwin is attributed with the maxim: "It is not the strongest of the species that survives, nor the most intelligent, but the one most responsive to change". For the government and industry part of that change is identifying what works and making sure that it's replicated wherever possible.
Best practice exists in many places. However, identifying it and sharing it within and across organisations, including the government, is often difficult because of embedded practice, cultural attitudes to change, and sometimes the persistence of "discipline silo" mentalities.
At Atkins, we are working to overcome these barriers through an Operational Excellence programme. An example of this has been our work on the London 2012 Games. Thirty plus disciplines including engineers, designers and scientists were assembled to build integrated teams that resolved problems quickly by sharing knowledge and best practice.
We have also seen this in our work at the Excel centre where experts from our oil and gas business modelled the design of the cooling system to ensure it will not affect the flight of balls during Olympic table tennis events.
Companies need as much information relating to prospective contracts as possible in order to plan ahead, match resources against workload and invest in staff
Whatever the future holds, the private sector can and will respond positively as that is the only way to evolve. Infrastructure is a growth driver either in its own right or as an enabler to an efficient business environment. Major clients - including the government - must understand that this requires a strong construction sector, able to respond to needs quickly.
There are issues that stand in the way of this, such as how to give greater visibility and certainty to future workloads. Firms need as much information relating to prospective contracts as possible as it allows them to plan ahead, match resources against workloads and invest in staff capabilities. This, in turn, encourages greater efficiency which can be passed on to clients.
Another issue is design innovation. The Department for Education has accepted the argument that designing every new school from scratch is inefficient and costly and a modular approach has started to emerge. This is not about the commoditisation of design but about allowing flexibility and expression of ideas within a framework that brings advantages. These may be measured in cost, reduced materials needs, ease of construction and better site safety. This is clever design at its best.
Design accounts for just 5-7% of out-turn costs and we must ensure that this is procured and used wisely. Inadequate investment at the project inception phase is ill-advised as it is at that stage that key decisions can be made through phases such as optioneering, which impact upon initial cost and risk and, probably more importantly, determine whole life asset cost. Considering BIM once again, our increasingly mature approach to its use in the highways, buildings and water process plant sectors is showing the real value of investing time in the early stages of a project to developing infrastructure with the client's asset lifetime care in mind.
The final area is people. Without a steady influx of talent our sector will wither. It is good to see that science, technology, engineering and mathematics-based subjects are once again fashionable but there is more that can be done in schools to inspire the next generation of engineers and designers, perhaps by speaking of Brunel with the same reverence as Shakespeare.
On a positive note, I do believe that recent announcements such as the National Infrastructure Plan help to give confidence in the understanding that we need a more predictable infrastructure spend. I also praise the efforts of UKTI and the Foreign Office in engaging our sector in overseas and inward trade missions that are helping to build our order books in a global market.
I see the potential for a stronger and more efficient UK infrastructure sector, being honed by iconic projects such as Crossrail, HS2 and the London 2012 Games. However it will need care to ensure there is adequate demand to provide a pipeline that allows the our sector the confidence to plan ahead and innovate to meet cost and carbon challenges. Be it in the water, energy, leisure or defence sectors, competition is undoubtedly strong. But let's not complain; let's rather innovate and build on the UK's proud engineering design and construction heritage.
David Tonkin is chief executive officer at Atkins