What legislative and regulatory changes are due to take effect in 2013? Here's a list to look out for over the coming year and their likely impact
January/Early 2013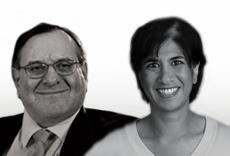 Deregulating Listed Building Consents
In 2012 the government consulted on simplifying the Listed Building Consents process. The proposals aim to reduce circumstances in which Listed Building Consent is required and reduce the level of information applicants need to submit to the Local Planning Authority. Some proposals, including an offence of demolition in a conservation area, are included in Schedule 16 to the Enterprise and Regulatory Reform Bill, expected to become statute in early 2013.
Review of use classes order and Permitted Development Rights
In 2012 the government consulted on measures to make changing the use of buildings easier, including change of use between B1 (business/office), B2 (industry) and B8 (warehouse) classes, and converting hotels (C1) to dwelling houses (C3). Changes are expected in early 2013 as part of the general streamlining of the planning system.
Rights to light
The Law Commission is consulting on rights to light to investigate if the current law provides appropriate balance between those benefitting from such rights and those wishing to develop land. A consultation paper is planned for early 2013. Depending on the responses, a final report and draft Bill may be published in late 2014 or early 2015.
April
Revocation of Notification of Conventional Tower Cranes Regulations
Following a consultation which stated there is no evidence these regulations have improved safety standards or allayed public concerns the Health and Safety Executive (HSE) is expected to recommend that these regulations be revoked as part of the Health and Safety (Miscellaneous Repeals, Revocations and Amendment) Regulations 2013 (currently in draft form), due to come into force in April.
HSE estimates this will lead to some costs savings to the construction industry. It will also take action to ensure that duty holders are aware that from the common commencement date there is no requirement to register tower cranes.
Sustainable Drainage Systems (SuDS)
The government wants to encourage developers to build more SuDS in order to help tackle the problems caused by surface water flooding. Defra is currently working through the summary of responses to its consultation and will prepare its implementation plans shortly, possibly to commence as early as April 2013. Developers will need time to prepare for the new requirements so transitional arrangements are likely to be introduced.
Amendments to building regulations
In January 2012, the Department for Communities and Local Government (DCLG) published a consultation package on amendments to the Building Regulations in England.
The consultation was in four sections. Sections one to three dealt with Part L (conservation of fuel and power), Part P (electrical safety - dwellings) and Parts A, B, C, K, M
and N (various aspects of the regulations including structure, fire safety, site preparation, security and access statements).
Section four dealt with changes to the building control system.
It is understood DCLG is looking to drop the requirement that energy efficiency measures be undertaken when a householder replaces their boiler or windows.
It is anticipated that the revised amendments will be introduced from April 2013.
October
Only negligent acts to attract civil liability
The Enterprise and Regulatory Reform Bill introduced in October 2012, and intended to take effect in October 2013, provides that businesses will only have civil liability as a result of breaches of health and safety regulations if they can be shown to have acted negligently. This will end the current situation where businesses can be held liable for breaches even if they were not actually negligent in their actions.
Overview
The proposed general streamlining of the planning system and deregulation are intended to boost the sector. It is hoped that this will be the case, with the announcement in the 2012 autumn statement of Private Finance 2 projects and £5.5bn investment in infrastructure as well as a £1bn loan and guarantee to extend the Northern line to Battersea Power Station.
Miranda Ramphul is a professional support consultant and Michael Mendelblat is a professional support lawyer at Herbert Smith Freehills