Cuts in government programmes that help the fuel poor have also hurt construction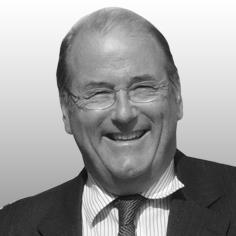 New research from the Association for the Conservation of Energy (ACE) has revealed that the number of children in fuel poverty in England has surged by almost half a million over the past year alone, to 2.23 million.
The increase is blamed upon the enormous rises in energy bills since 2011, coupled with the 90% collapse in the amount of insulation installed during 2013.
Last year, the government adopted, for England, a new complex definition of fuel poverty, which conveniently reduces by one-third the overall number of households qualifying. However, each of the devolved nations continues to measure fuel poverty by the long-established criterion of 10 per cent of disposable income after housing benefit.
The new figures are based upon the English measurement. They reveal an annual increase of 14% in the number of English people in fuel poverty (6.15 million, up from 7 million), with the number of families in fuel poverty up by 21%.
The steep rise in the number of families and children in fuel poverty is exacerbated by the new definition. This assesses someone as fuel poor if they both live below the poverty line, and are in a home with higher than average fuel bills. Families are more likely to have higher energy expenditure than other households.
There are now 6.6 million UK households in fuel poverty
Using the established fuel poverty definition, the study finds that there are now 6.6 million UK households in fuel poverty. This is up from 5.3 million a year ago, an increase of 24%. This is almost three times higher than the level recorded ten years ago.
While each of the devolved administrations retains publicly funded programmes designed to improve the energy efficiency of fuel poor homes, no similar nationwide scheme exists in England.
In January 2013, the government abandoned the Warm Front programme. Three years earlier, it was helping over 210,000 households a year stay warm by improving their heating – and of course that had some tangible benefits for the construction sector as well.
Andrew Warren is director of the Association for the Conservation of Energy