Instead of throwing stones at the Green Deal, let's put our energy into how it can be improved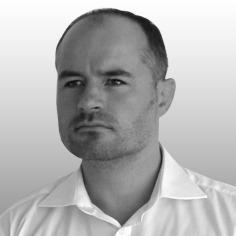 Over the past few years, my colleagues and I have put a lot of time into the Green Deal, helping the Department of Energy and Climate Change to formulate its thinking and process even though we as an organisation could have seen it as a threat to our business. We did so because we passionately believe that retrofit is a vital part of the UK's future to create jobs, reduce energy bills, and tackle climate change. And we hope that there is a big enough market out there for everyone to have their share.
As we all know, the Green Deal is far from perfect, but it does bring two new cornerstones to our industry which historically have been the biggest barriers to change: attaching a charge to a property to mitigate the long 'pay backs' of the trickier measures that are needed; and making upfront cash available to get projects off the ground.
Innovation often emerges from problem solving and adversity, but is stymied if there is an underlying narrative that seeks to tear down any kind of future for that innovation. We feel this is where we are with the Green Deal due to messages emerging from commentators across the board – something that will only increase following the recent statistical releases showing slow take-up.
While some of the criticism is justified, much of it emanates from an industry that is used to relying on subsidies and grants for demand, or from those who seem to find political point-scoring more rewarding than constructive dialogue.
This echoes the experiences of DECC during the development of the scheme, during which many stakeholders were focused on their own interests such that civil servants were always going to find it hard to reach a consensus on the best way forward, or to create a simple, effective scheme.
So we have to ask ourselves - does staring at the existing Green Deal and throwing stones at it get us anywhere? If it was scrapped tomorrow, will a massive round of subsidy follow in its wake?
And let's not forget what has happened thus far; the Committee on Climate Change estimate that at the start of 2013, there were still around 5-7 million lofts with insufficient levels of insulation, as well as 4-5 million unfilled cavity walls – and this after many years of 'free' installations. The silver bullet is not subsidy.
And what about regular construction work? Gavin Killip of the Environmental Change Institute at the University of Oxford wrote for the FMB in July 2008 that over £23bn a year is spent on repair and improvement works to existing housing. Most of this work has no link to either past subsidies, the Energy Company Obligation or the Green Deal; as such it is a missed opportunity estimated to be worth between £3.5bn and £6.5bn per year. In these cases the householder has already accepted hassle, they are already prepared to spend some money, and the energy efficiency measures are being presented at the cheapest time in the life of the building.
The right answer is that we need to mobilise all sectors of our industry to work up offers to householders. We need more payment options, more technical solutions and more types of installer ready to do their work.
We always need government to tackle the things we are unable to in the free market, and with the Energy Act 2011, the two major hurdles above have been jumped. Now it's up to us to maximise the reach so that every opportunity is maximised. It is difficult to argue that there are not things that could have been done better as the Green Deal has matured, but that should be a reason to build consensus around how it can be improved, not to tear the scheme apart.
I am a firm believer in giving something a go, even if that I am only 50% sure that the outcome is guaranteed. Even if it fails, somewhere, buried in the experience, are nuggets of gold that show us how to move forward, even what Green Deal 2.0 looks like.
So right now, it's not about workload volumes. It's about the models we try. Then the next models, and the ones after that. If you come up with a model for householders that they like, they will vote with their feet and their wallets.
Russell Smith is founder and managing director of Parity Projects