The industry needs universally accepted measures of sustainability that are realistic about the true operational performance of buildings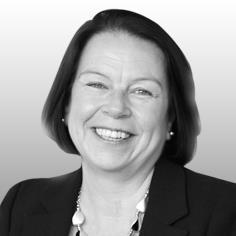 As a topic increasingly broached or even interrogated by investors, sustainability credentials are clearly now an important factor in attracting new capital or retaining existing fund commitments. We at Legal & General are no strangers to this, with our managed property fund recently awarded the National Employment Savings Trust (NEST) ethical mandate for our ability to recognise the 'importance of sustainability in real estate construction and management in terms of generating long-term value for investors.'
But how do we measure sustainability, both at fund and asset level? With a growing plethora of rating bodies and certificates in our midst (UN global compact, FTSE4Good, Dow Jones Sustainability Index, UN PRI, Business in the Community, Green Rating Alliance, BREEAM, LEED, Green Star, HQE, DGND, Nabers, Casabee, Bilone Carbonne, SKA and ISA, to name just a few), how do companies constructively benchmark their buildings and portfolios against each other, particularly on a global scale?
A prominent benchmarking organisation keen to take up this mantel is GRESB (Global Real Estate Sustainability Benchmarking), which announced its annual results in September with 543 funds participating worldwide (compared to 443 in 2012). Its mission statement is to enhance and protect shareholder value by evaluating and improving sustainability practices in the global real estate sector (www.gresb.com).
Some measurements that do exist remain unrealistic about the true operational performance of buildings
Another initiative setting out to tackle this is EcoPAS, an interesting piece of work being undertaken by IPD, which, now in its second year, encompasses an in-depth analysis of long term trends in sustainability criteria against fund and building values. Although this will take a while to develop accurate trends, it is the starting point for identifying the value that sustainability has on property performance (www.ipd.com/ecopas).
However, we still do not have a single, universally-used benchmark for assessing the sustainability of individual buildings, which means that demonstrating progress and assessing acquisition opportunities remains reliant on in-house bespoke systems in order to make comparisons. Furthermore, some measurements that do exist remain unrealistic about the true operational performance of buildings.
CIBSE's new guidance, TM54: Evaluating operational energy performance of buildings at the design stage, attempts to tackle this issue head on. It believes that while design-stage energy models, based on the National Calculation Methodology guides, provide a useful way of contrasting the various design options on offer, they do not reflect true estimates of the operational energy output. Indeed the Part L model doesn't account for office equipment servers, lifts or realistic daily use of a building, therefore could estimate as little as a third of the real outputs.
BREEAM-in-use is also focused on the true running costs and environmental performance of buildings; however, this currently cannot be applied to entire portfolios and is a UK based scheme. Essentially, it is only when these universally accepted measures are established, which rate both individual properties and portfolios, and which do so with real occupational energy outputs in mind, that the industry, with the government's support, will be able to tackle sustainability in a truly cohesive and targeted way.
Debbie Hobbs is sustainability manager at Legal & General Property