Douglas Oakervee clarifies some comments made in a recent interview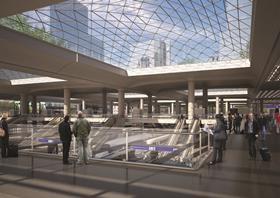 Your article was completely wrong to claim I said there was a lack of resources during the public consultation on the first phase of HS2 between London and the West Midlands.
The consultation on HS2 was one of the biggest ever undertaken. We held 31 exhibitions along the proposed route, as well as 12 information stands at stations in other cities. Around 30,000 people visited our events and spoke to experts from HS2 and the Department for Transport on a range of issues including the economic case, the proposed route, engineering, property and the environment. We also met stakeholders and local authorities across the country.
Your article quotes me saying the "difficulty" with carrying out the consultation arose when the then transport secretary, Justine Greening, gave the project the green light in January 2012. This is clearly wrong, as the full public consultation was carried out in 2011 - some six months before she made her decision. What I was referring to were the challenges of growing from a small research-focused advisory organisation to a body responsible for developing and promoting Britain's new high speed rail network.
When I said people were "looking for things too early", I was referring to details about the project, which people had been seeking through our community forums and were not available at that stage. What I said was: "The organisation was building up and going out into the field, doing promotional work, and key things like the compensation agreements had not been finalised. So people were looking for things too early if you like, and now that won't repeat itself." This is entirely separate from last year's consultation.
The community forums remain a useful way for local people to discuss concerns they may have about the scheme with us. It is also a chance for the HS2 team to provide them with engineering and environmental updates as the project progresses.
Douglas Oakervee, chair, HS2
Building would like to clarify that Douglas Oakervee's comments reported last week were not made in relation to the full public consultation in 2011, but in relation to later engagement. We apologise for the error.