The Cabinet Officer minister on why making information available on procurement plans for future projects is important to the government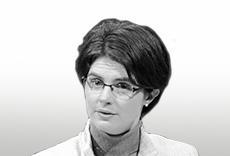 It wasn't just our athletes, our volunteers and our opening ceremony that were the stars of last summer. Those of us in this industry know that our Olympics buildings were the envy of our peers across the world.
I loved watching those moments of sporting glory in the velodrome, the aquatics centre and the Olympic stadium – not just because of the impressive achievements of the world's best competitors but, because, those awe-inspiring structures represented the very best of what we can achieve when government and the construction industry work together most effectively.
And even though the Olympics now feel like a distant memory, there's no doubt about it – the construction industry is a real driver for growth in our economy. It represents 7% of UK GDP and employs 2 million people in 300,000 businesses - predominantly SMEs.
And we, the government, are the sector's largest client. That's why we want to set the standard for helping this industry maintain its proud position as an engine for the economy.
We know that previously, the lack of certainty about government's buying needs prevented many businesses from planning ahead effectively and bidding competitively for government contracts. So we're now being much more upfront about our contracting opportunities and, for the last eighteen months, have been publishing pipelines with details of future business opportunities.
We see no benefit in being cloak and dagger about our plans – we want our objectives to be laid out for all to see so that our potential partners in this industry can start to think about how they might deliver them.
By being more open, and giving businesses of all sizes more advance notice about procurement opportunities on the horizon, government can plan more effectively and suppliers get more time to examine potential business opportunities and make informed investment decisions. This has to be a win-win situation with suppliers, irrespective of size, able to plan ahead and buy in the technology, labour and skills to match future needs.
And it means we make life easier for different types of businesses, so that in the end, we are able to work with a broad range of partners including SMEs who have previously found it difficult to make it into the running.
We have come a long way since publishing our first pipeline for government funded construction and infrastructure. In May 2011, it was worth £22bn with seven entries and now, the fourth iteration in November 2012, has some 1,200 construction projects and programmes worth around £40bn of investment to 2014/15 and beyond.
It also has more details about the projects and from more organisations, going beyond the major construction spending departments. For instance we now have data on local roads maintenance covering over 150 local authorities and boroughs.
And here I'd like to thank departments for their continuing support providing details of their future business opportunities – from the Coal Authority to housing and regeneration to flood defences and nuclear decommissioning. Providing pipelines is just not possible without their support, whether it be for smaller projects, or larger more high profile work like the 2012 London Olympics. That had £5.7bn worth of building works for both new facilities and to transform the site in legacy after the event in their pipeline.
But don't think we are resting on our laurels.
We've had positive comments from CBI, the Civil Engineering Contractors Association and Construction Products Association that we are on the right track – the forward look that helps them spot skills gaps for their members. But they want us to do more and we need to do more to further improve the pipelines and make them even more useful.
It is our ambition to capture all central government construction spend in one place for suppliers to interrogate.
And by speaking directly to industry we know what their vision of the most useful pipeline looks like. Suppliers want the data to be more searchable and they want to have more details of projects so suppliers of all sizes can identify opportunities more easily.
Over the next few months we will be working with Barbour ABI, the private sector partner appointed to manage the construction and infrastructure pipeline, to make these improvements, working together with clients and industry to help us manage the changes.
We are determined to make the data more user-friendly. Better, more detailed and searchable data mean that suppliers, particularly small and medium sized enterprises, will find it easier to find out about upcoming public sector contracts that they may be interested in.
But there is another reason why we are keen to understand what we will be buying over the next five years. It means we can be smarter, strip out waste and spot potential chances for collaboration. We want to use the pipelines to spot cross-government opportunities that help industry gear up as well as driving efficiencies for the taxpayer through greater economies of scale and standardisation. We are not there yet, but it is our goal and part of our ambitious Government Construction strategy to reform the sector and encourage more collaboration between government and industry to reduce costs by up to 20%.
There is no going back and we will continue to be upfront about our future procurements plans because this is good for both suppliers and the taxpayer.
Chloe Smith MP is the minister for political and constitutional reform at the Cabinet Office