The growth forecast, coupled with the performance of the construction sector, has notably improved. The future is looking bright.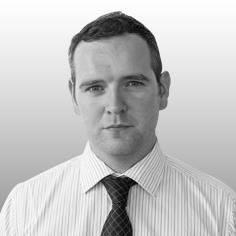 The UK economic outlook continued to improve in the last months of this year with the chancellor able to deliver good news in an Autumn Statement for the first time. At the Budget in March 2013 the government's growth forecast for this year was 0.6% but this was upgraded to 1.4% in the Autumn Statement. The forecast for next year was also upgraded from 1.8% to 2.4%.
The performance of the construction sector has also improved with last week's figures from the ONS showing output levels 5.3% higher than October 2012 and 2.2% higher than September 2013.
What is encouraging is that it is not just housing driving this improvement. The commercial sector and infrastructure are also performing well suggesting broader and more sustainable growth for 2014. It is worth noting that output levels are still considerably below pre-recession levels, but with Barbour ABI's data showing the value of contracts awarded increasing in November 2013 the outlook for 2014 is a lot brighter than it was at the start of the year.
Michael Dall, lead construction economist, Barbour ABI