Ridge's Mat Kier on the Mongolian Rally Challenge sends an update from Uzebekistan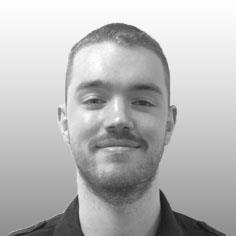 In July Mat Kier, a technician for Ridge & Partners, embarked on the Mongolian Rally challenge, a 15,000km road trip that starts in Brussels and ends in the Mongolian capital Ulaanbaatar in five weeks.
The annual charity event's organisers The Adventurers call it an "epic journey over mountains, across deserts and through rivers" – while trying to avoid massive potholes and boulders.
Kier, who is in the structures team in Ridge's Winchester office, is blogging for Building about the trip…
30 July
Tonight is our last night in Iran. Just got back from dinner with a local guy we met who invited us to meet his family. Not all of them though - apparently 600 of his extended family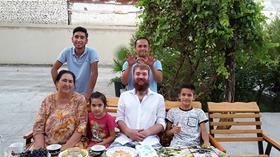 live in a village, where they work a lot of land for food. We are beginning to feel like celebs - loads of people want to chat and take pictures. Off to the border tomorrow then onto Turkmenistan!
3 August
We've reached Bukhara, the ancient city in Uzbekistan, after four long days in our sweat box (ie the Metro) and camping out in the desert and on the Turkmenistan border.
4 August
As predicted the car's suspension has failed on one side. We talk to the hotel and after much discussion about how we had liquid/gas suspension we follow Alli, a taxi driver, to a 'master' mechanic (his bother/mate). They fix the yet-another-buckled-wheel and a dodgy door but not the suspension.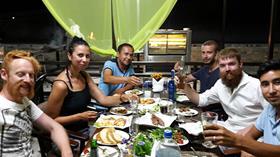 We then head back to the hotel - or so we thought. We end up at Alli's for tea and fruit. We get talking about holidays, his family general stuff and then beer and vodka. Alli is a vodka man. After much joking we follow him back to the hotel - or so we thought.
What we didn't realise was that we had agreed to go drinking with Alli. In a local place in the new town we have shaslick (kebab), shisha, ice cream and two bottles of vodka! The bill comes in at just under 1 million Ubekistan Son!
Thankfully this is only about $160.
11 August
So alive and well in Barnaul. Re-planning as Mongolia very kindly decided to bring a new rule on the 8th August! That means you have to pay a deposit of 15.5% of the customs value of your car which somehow works out to be in the region of $4500!!!!! (For a £75 car????) Which is some thing like 9,000,000 local Mongolian.

So we're now doing the 'Mongol' rally which doesn't go through Mongolia!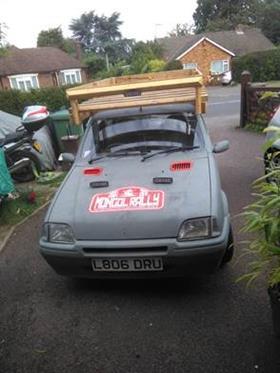 Why do (such a crazy) the trip?
We're raising money for two charities as part of Ridge's initiative to raise £70,000 for charity this year - in celebration of its 70th anniversary. Ourchosen charities are Parkinson's UK and Cool Earth. If you'd like to donate please visit:
http://uk.virginmoneygiving.com/team/TheUlaan-BouldarMobile.
We've raised £2,000 so far but would love to raise more – thank you for any donations. And I'll keep you posted on our progress.

Mat Kier is a technician for Ridge & Partners