The end of EU free movement and a no-deal Brexit will inevitably hit construction companies' recruitment and workforce planning, explains immigration solicitor Anne Morris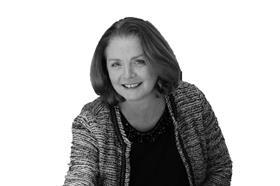 The UK government has published its arrangements for EU immigration in the event of a no-deal Brexit.
Should the UK leave the EU on 29 March 2019 without a deal, EU free movement will end with immediate effect. After this date, EU citizens not already in the UK will be allowed to enter and stay for a maximum of three months.
A number of critical and pressing concerns for employers in the construction industry are evident
To remain in the UK lawfully beyond three months, they will have to apply for the new European Temporary Leave to Remain, which will allow the individual to work, live and study here for up to three years. At the end of this period, the individual must either leave the UK or apply to remain under a different visa route. It will not be possible to extend this leave, nor will it count towards EU settled status, permanent residence or indefinite leave to remain.
The transition arrangements do not affect EU citizens already in the UK by 29 March 2019. EU citizens who have entered the UK before "Brexit Day" are permitted to remain, provided they apply for EU settled status before the transitional period ends in December 2020. EU citizens with British citizenship will not be affected by changes to the immigration rules.
So, how will the no-deal arrangements affect employers in UK construction?
They have effectively been designed to buy the government time to devise and legislate for a new system of immigration rules to take effect after the transition period in January 2021.
We know the new system is to be based on skills over nationality, and that special provision could be made for sectors such as construction where shortages in lower skilled workers would need addressing outside any skilled visa routes.
The finer details of the transition arrangements, however, still allude. In response, the Construction Leadership Council held an emergency summit on 29 January to discuss sector plans in the event of a no-deal Brexit.
But looking specifically at the information so far provided by the Home Office, a number of critical and pressing concerns for employers in the construction industry are evident, affecting recruitment and immigration compliance strategies and practices in both the short and long term.
No-deal impact on recruitment and compliance
EU citizens currently make up approximately 8% of the UK construction workforce, according to ONS figures. The end of EU free movement will abolish the rights of EU citizens to come to the UK to work in any capacity without first having to apply for Home Office permission.
On the assumption that EU citizens are aware of the change in rules, and intend to proceed with an application for European Leave to Remain where it is required, the eligibility requirements for this route are not yet known. This makes it extremely difficult to gauge the likely success rate of applications and the impact the new rules will ultimately have on the availability of EU workers in the UK.
Where EU citizens are granted temporary leave, at the end of the 3 years, the individual will have to leave the job and the country, unless they are granted leave under a different route. This will be a significant concern for employers looking for longer-term workforce solutions.
It is also not clear whether EU citizens will be able to leave the UK at the end of the initial 3 months and return to 'reset the clock', thereby negating the need to apply for leave to remain.
Fundamentally, the transitional arrangements centre on the distinction between EU citizens who arrived in the UK before 29th March 2019 and those that came after, creating four classes of status:
EU citizens in the UK with settled status
EU citizens in the UK before 29th March 2019 without settled status
EU citizens who entered the UK after 29th March 2019 without temporary leave to remain
EU citizens who entered the UK after 29th March 2019 with temporary leave to remain
How can this distinction be identified and evidenced on a case-by-case basis? Employers will need to ask EU citizen job applicants when they arrived in the UK to understand which category the individual falls into, and how this affects their right to work in the UK. Practically speaking, this will be challenging for employers to implement, and the scope for error is concerning.
What should employers be doing now?
Until the full system of rules takes effect at the end of transition period, companies should brace and prepare for substantial change in how they can recruit EU workers.
Recruitment strategies, budgets, timescales and policies should be reviewed in light of the imminent changes to avoid disruption to employee supply and ensure continued compliance with employer immigration duties.
While the government has stated that employers will not as yet be required to perform document checks on EU workers, their right to work duties under law – and the penalties for non-compliance – remain, and changes to legislation may well follow to bring all of the rules into line.
Ensure your employee document checks are compliant and effective and that you are well positioned to accommodate any changes in the regulations. The changes are also likely to create training needs for HR, site managers and supervisors and other personnel responsible for recruiting and onboarding, to avoid 'frontline' breaches and unlawful practices.
In addition, many businesses are implementing measures to support existing EU workers through this period of unprecedented change, not least to minimise EU workforce attrition.
Anne Morris is an immigration solicitor and managing director at law firm DavidsonMorris