Pedro Roos thinks the Pompidou Centre's masterly manipulation of the space around it puts One Hyde Park in the shade. Who'd have thought they were by the same architect?
My wonder is the Pompidou Centre in Paris, which I first visited as a student during its construction. Whenever I go back, it is very stimulating and I get the same feeling of exuberance.
The centre is a highly successful intervention of extreme architecture in an historical context, but in a way that is not offensive. To help achieve this, the architects have manipulated the levels of space around the centre to reduce its height. As a result, the Place Pompidou has become one of the most successful gathering places created in the contemporary era.
Walking around the historic environment and coming across this wonderful piece of sculpture is like stumbling across an unusual cathedral.
My blunder, One Hyde Park, is by the same architect. It shows what happens when the public realm - here, the space between the buildings - has been completely ignored. There was a huge missed opportunity to create a transition from the public to the private realm in the manner of the great squares of Holland Park or the Inns of Court. If we look for the kind of dialogue between the historical and the contemporary found at Place Pompidou, it isn't there.
From an architectural point of view, I think One Hyde Park also fails: it's horizontal but set in the vertical townscape of Knightsbridge. In fact, the balconies are placed just where you need that vertical feeling the most.
It also reads like a very nice office rather than a residential block: glass boxes with fins added to remediate them. A good residential building responds to the interior use whether
it has been designed by Corbusier or in an earlier period.
Wonder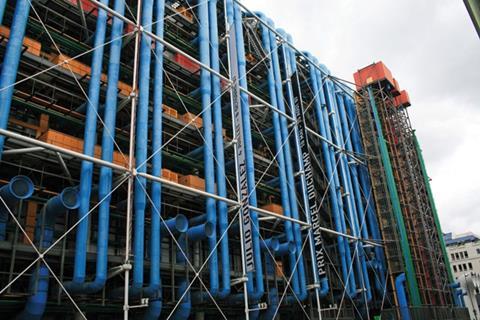 The 1977 Pompidou Centre by Su and Richard Rogers with Renzo Piano, was an early piece of high-tech, placing the mechanical services on the exterior of the structure in colour-coded tubes. It houses the largest museum of modern art in Europe, a public library and a centre for music and acoustic research.
Blunder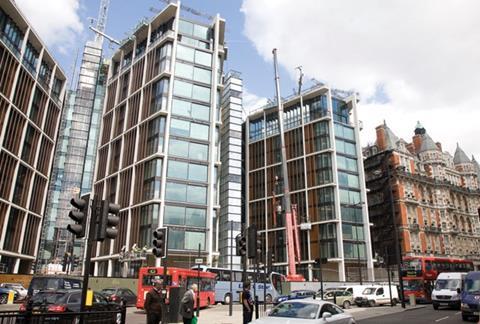 One Hyde Park by Rogers Stirk Harbour + Partners is masterminded by top-end property magnates-cum-interior designers, the Candy Brothers. Its views across the Serpentine, panic rooms and 24-hour servicing from the nearby Mandarin Oriental hotel resulted in one of the penthouses selling for a record-breaking £140m in August.
Pedro Roos is a South-African-qualified architect and urban designer at Paul Davis + Partners.