Phil Hutchinson casts his critical eye over offices in west London, enjoying the charms of Chiswick Park but lamenting how the Ark in Hammersmith has changed over time
My personal and professional interest is the relationship between buildings, the surrounding area, and the people who inhabit them. Chiswick Park has got this just right.The continued success is due to the entity rather than any edifice.
It doesn't try too hard: there are no iconic structures on the park. The space shows a clear understanding of the desirable attributes of working life: focus, detail, consistency, quality. Pedestrian traffic is prioritised throughout the space, the visual impact of cars has been minimised. This is achieved by simple, effective landscaping. What you see is work activity and interaction.
It has a brave and succinct brand: enjoy-work. This is clearly communicated to everyone using the buildings, from the developer and architect to the occupier and visitor. It puts people first.
The Ark at Hammersmith could have been a great development, but over time it has got it so wrong. The original architectural solution for the building was radical and inspired, but I have designated it as a blunder because of the lost opportunities in marketing, branding and use. This building used to offer one of the most distinctive interiors for an occupier in London. Now some years on, and after several different occupiers, the space has been subdivided to allow for a mixed tenancy and has smaller office suites. The proportions, scale, and connections have all been lost.
Occupiers these days understand the benefits of punctuating regular office space with dynamic double- and triple-height lobbies, atria or winter gardens. We often discuss with clients how to ensure that a business and its people can remain connected, despite being spread across many separate office floors. The Ark had this, and it lost it. What a blunder.
Wonder
Chiswick Park is a 1.8 million ft2 office development designed by Rogers Stirk Harbour + Partners and developed by Stanhope.
Work started on the reclaimed brownfield site in 2000, and building 8 is still in progress. It has won, among other things, three British Council for Offices' awards, two British Association of Landscape Industries awards, and Yakult's Healthiest Workplace award.
Blunder
The Ark in Hammersmith was designed by Swedish architect Ralph Erskine and built in 1991. After a £20m redesign of the interior by De Novo Architecture, 170,000ft2 was made available to commercial tenants, with office spaces ranging from 5,250 ft2 to over 31,000 ft2.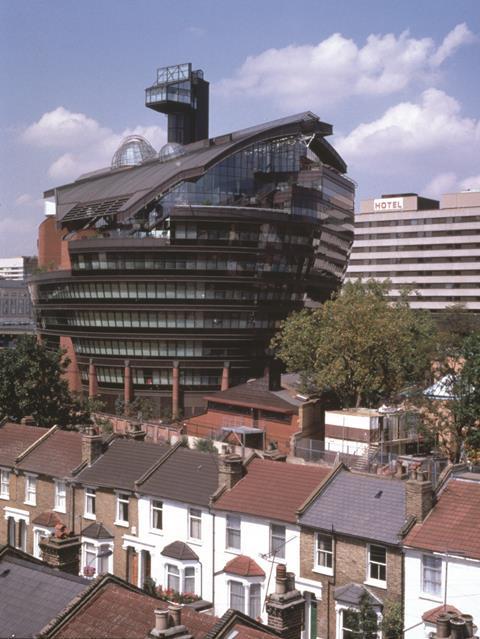 Phil Hutchinson is a joint managing director of BDG, a subsidiary of WPP, which specialises in workplace design