Richard Piggott is inspired by the curving stone facade of Unilever House, but stony-faced when it comes to the Park Plaza Hotel with its unusual choice of materials
My wonder is Unilever House, Unilever's London headquarters and one of the UK's greatest stone buildings. Located on Victoria Embankment, the grade-II listed building overlooks the north bank of the Thames and Blackfriars bridge. It's a marvellous example of neo-classical and art deco architecture.
Its most outstanding feature is undoubtedly its vast, curving stone facade, which boasts 34ft-high columns, beautiful round-headed windows and, at each end, sculptures of figures restraining horses by Sir William Reid Dick. It provides a truly breathtaking sight for those crossing the bridge.
It emphasises what our industry is capable of when it's at its very best - truly inspiring, elegant stonework that will be cherished for generations.
Between 2004 and 2008 the building behind the original facade was demolished and transformed by KPF. Internally, its updated atrium is spatially fascinating, and comprises glass and steel "bridges" that link the internal floors, promoting a united feel. And its facade is as magnificent as it was originally, following a full restoration.
My blunder is the Park Plaza hotel, London's largest purpose-built hotel at the end of Westminster Bridge on the South Bank of the Thames. The Times described the building as a "giant bowling ball" in a 2010 review.
Passing by on a Boris bike frequently, I can't help noticing the detail at base of the building, recessed from the glass and metal facade above, unusual with its multicoloured fins and curving shape.
What is not so much as a blunder but more of an opportunity missed is that the bottom quarter of the facade might have been finished with a beautiful curved Portland stone handset wall. This would have reflected the stone elements of the buildings in the vicinity and lent itself much more as a startling feature of this building.
Richard Piggott is business development manager at Szerelmey
WONDER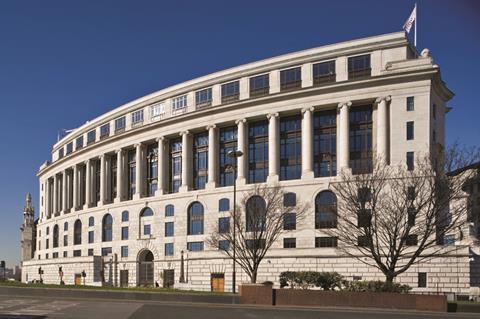 Unilever House was completed in 1933 on the site of Bridewell Palace, a residence of Henry VIII. James Lomax-Simpson, a Unilever board member was
heavily involved with the original design of the building.
Renovations starting in 2004 saw original fittings re-used and a roof garden created on top of the structure.
BLUNDER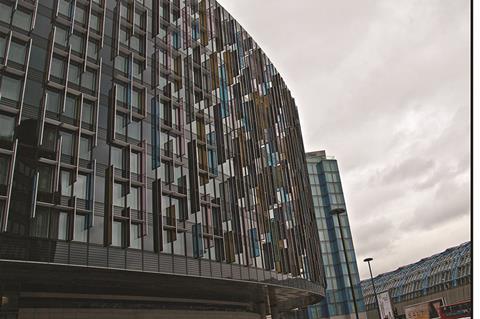 Park Plaza Westminster Bridge London was designed by BUJ Architects and Uri Blumenthal Architects & Town Planners and comprises over 2,500m2 conference space with 1,000 bedrooms.
It was built by Gear Construction Project Management and opened in 2010.