Su Butcher loves everything about Ipswich's Willis Building, even down to the swimming pool, but gets exercised about the damp squib that is the 2012 aquatics centre
Like many people I didn't notice my wonder, the Willis Building, the first time I saw it. It is a good example of "stealth design" during the day. It only really comes to life when it is lit up inside at night.
When you visit, the reason for the black glass facade becomes obvious: a grade I-listed Unitarian meeting house next door gazes back at its own reflection across a pedestrian walkway. Good design doesn't need to shout about itself.
Inside is one of the first offices to consider the social life of inhabitants with an atrium, swimming pool, rooftop restaurant and garden. I have worked near this building for over four years and it is a joy. I love talking to locals about it and they rarely know that the Willis Building is listed, or why.
Of course I now pay the building close attention: on a recent visit I noticed the square black window supports had each been colonised by a tiny spider, living in one of the four Allen key holes, and it had made a perfectly square web between them.
I watched my blunder, the aquatics centre, going up while taking the train out of Liverpool Street. I was very taken with the beautiful lines of its roof then taking shape. So I was much disappointed when, later, the awful temporary stands arrived. It looks like it has been attacked by value engineers. It is such a waste of promise.
It seems to me that the aquatics centre will look its worst when the eyes of the world are upon it during the 2012 Games, and only afterwards will the sinuous form of the elusive first proposals be visible. The centre will be remembered for many years as expensive, overambitious and ultimately a disappointing and unnecessary compromise.
Wonder
The Willis Building, Ipswich, was completed in 1975. It is one of Foster Associates' earliest buildings. Grade I listed in 1991, it was then the newest building to be listed. It is home to Willis Group Holdings, and was retrofitted in 2002 by AET.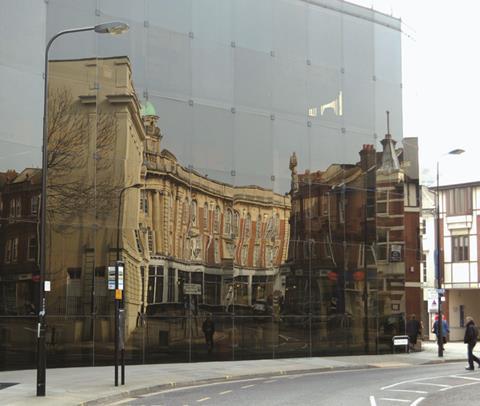 Blunder
In April, the final tile was laid at Zaha Hadid's London aquatics centre. Despite shrinking the roof to under a third of the original plans, the building went three times over budget. Temporary stands for 15,000 people attending the 2012 Olympic Games give the venue a capacity of 17,500.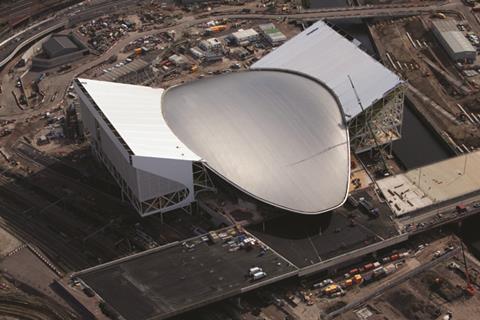 Su Butcher is practice manager at Barefoot & Gilles Architects