Evans will depart SME trade federation next April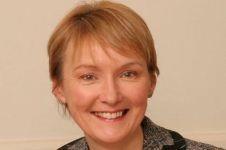 The National Federation of Builders' (NFB) chief executive Julia Evans has announced she is quitting next April to become boss of a not-for-profit consultant.
Evans has led the NFB – which represents small and medium-sized contractors – for over seven years.
She will depart to become chief executive of the Building Services Research and Information Association (BSRIA), which is a test, instruments, research and consultancy organisation providing specialist services in construction and building services.
The NFB credited Evans with securing favourable conditions for its members in areas including public sector procurement, utilities, access to finance, health and safety, and training and innovation.
Paul Senior, chair of the NFB, said: "Julia has taken the Federation into ever more ambitious territory in her years at the helm.
"In a difficult economic climate, she led and inspired her team to keep up the successes of the NFB, and to provide sterling support, advice and services to members.
"Julia has led from the front, and we are very sad to see her go but congratulate her on her new opportunity.
"We wish her every success and are pleased that she remains in the industry and will continue to contribute to its recovery and success."
Julia Evans said: "It is a real wrench to move on but I believe it is time for a new challenge. I could not have achieved anything without the dedication and commitment of the NFB staff and the great teamwork that lies behind all our activities. I want to thank the staff, members, associates and partners for their support, advice and insights.
"This industry is a fascinating one, with many levels and skills and operators. I have been proud to have spent several years representing the contractors and builders involved in the built environment.
"In my new role I will represent another crucial side of the sector, that of the environmental, technical and sustainable agenda. I am looking forward to joining BSRIA and taking this important work forward."
She added: "I believe the industry is finally, after some years in the wilderness, resuming normal service, albeit slowly. Working with government, not against it, has been my philosophy, and I intend to continue the relationship in that vein for future positive developments."