Cultural tourism has become big business over the past decade, leading to a worldwide market in high-quality exhibition spaces, iconic galleries and historic refurbishments. David Wood of Davis Langdon, an Aecom company adds up the costs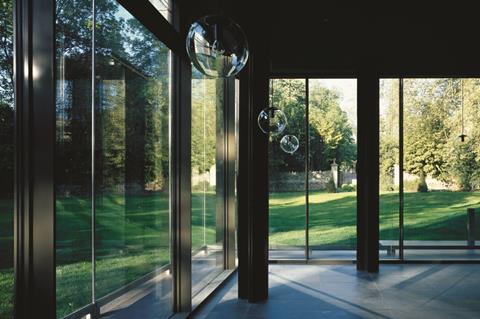 01 / INTRODUCTION
The tourism industry is booming across the world. In 2011 it contributed 9% of global GDP and provided 8.8% of the world's employment, including jobs indirectly supported by the industry. Cultural tourism is one of the fastest growing tourist segments owing to increasing per capita wealth and mobility.
Notwithstanding the artistic and cultural foundations upon which many historic and new museums and galleries have been established, most are now firmly placed in the tourism industry, relying on the income stream that tourism provides. These long established museums and galleries play an important role in collecting, preserving and aiding learning about the world's people and its cultures and provide a valuable resource to the increasing numbers of culture-seeking tourists around the world.
In the UK and further afield, the museums and galleries sector has seen a boom since the turn of the century. The emergence of the Middle East and BRIC (Brazil, Russia, India and China) nations together with other Asian economies has fuelled development as these nations seek to develop world-class symbols of national prestige and to signal their emergence on to the world stage.
In the UK, since the National Lottery funded boom around the turn of the Millennium, the development of museums and galleries has continued, spurred on in large part by belief that culture has the power to regenerate ailing parts of the country. This "Bilbao effect" as it is often called - after the regeneration spurred by Frank Gehry's Guggenheim museum in the Spanish city - has become interconnected with or possibly reliant on "iconic" architecture, to raise the profile of the local area and further drive private sector investment. It is a fact that, in the years after opening, the Guggenheim Bilbao generated upwards of £135m a year to the local economy plus about £24m in taxes. It remains to be seen whether the fallout from the world economic crisis, as well as changing fashion, will temper architectural expression leading up to 2020.
In the UK and the wider world, government agencies are a factor in new developments. Museums and galleries are rarely self-funding and require assistance to support their revenue as well as capital expenditure budgets. Governments find cultural enterprises attractive propositions to support and arguments can be made to link cultural development with growth in tourism and as a catalyst for further private sector driven economic development and regeneration.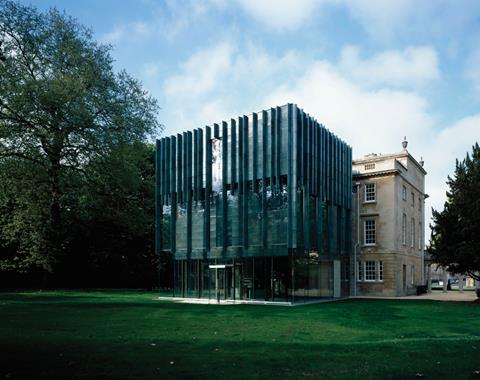 02 / FUNDING
In the UK, central government - via the Arts Council and the Department for Culture, Media and Sport - as well as local government, provide valuable revenue funding for selected institutions.
Government agencies including the Arts Council and the Heritage Lottery Fund also provide essential funding for capital projects, but applications for funds are oversubscribed and funding offers usually demand match funding from other sources. This requirement for multiple funders can help ensure that funding is directed towards institutions with a viable and attractive offer.
Public funding of UK museums and galleries is usually linked with a requirement to provide extensive free-of-charge access to buildings and collections: this in turn has helped sustain visitor numbers including those from abroad. This (substantially) free entry model has undoubtedly contributed to the success of the UK museums sector which, according to a survey for the Art Newspaper published in 2011, found that of the top 100 most visited museums and galleries around the world, UK institutions attracted the highest number of visitors overall.
Private trusts, charitable foundations, private businesses and individuals are sources of capital project funding in the UK, and central government is keen to encourage this to fill emerging funding gaps caused by spending cuts and the reduced grants. In the US, a culture of philanthropic giving is well established, aided by tax breaks and a prestige that such generosity provides to individuals and corporations. Many large US institutions have also used this culture to develop endowment funds to support revenue spending as well as future capital projects.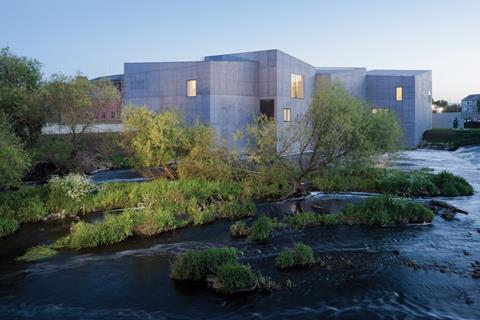 03 / DESIGN ISSUES
Museums and galleries are complex buildings that provide multi-function spaces. For a variety of reasons, costs are often higher than for many other building types.
In Europe many cultural institutions are well established in historic buildings in urban centres. As such, significant capital development projects often involve extensions as well as redevelopment of existing occupied spaces. Projects therefore often involve planning issues relating to sensitivities towards development in existing urban environments, as well as logistical planning, sometimes involving organisational change within the institution itself.
The artistic foundation of museums and galleries usually prompts a desire to produce buildings of a high-quality design, in order to reflect the values of the institution itself. Coupled with other considerations, such as the requirement for new developments to generate more visitors and financial revenue, and development partners' wider interest in using a new development as a catalyst for other regeneration, mean that museum and gallery capital development projects are rarely limited in aspiration to providing a purely functional response to a development need.
However, as with all projects, a balance has to be struck between architectural expression and functional requirements. Flexibility is a key consideration for the interior design of most museum projects to allow for changes in programming and collection displays, changing visitor expectations, technological advances and possible alternative building uses (to accommodate entertainment, education, retail, and catering).
Function and logistics
Museums and galleries can house a diverse range of content, from nothing, in the case of a building itself being the exhibit, through to to museums of anthropology which may carry anything from trains to fossils.
Considerations include:
Location, and whether it is a building of national, international or of specialist local status
Special requirements: these may include auditoriums, lecture theatres, spaces to include temporary or permanent exhibitions, archives, conservation
The size of the collections to be housed and the type of artefacts
The predominant method of display
The projected rate of growth of the collection (future proofing)
The target number of visitors, to dictate the amount and type of space to be allocated
The requirements of the curatorial staff
The business plan of the institution, which will define anticipated revenue streams.
Construction considerations
There will be a diverse range of programming requirements, often requiring large clear spans, which demand complex structural solutions and can attract premium costs.
Considerations include:
Many relatively small individual spaces (for galleries and ancillary functions) are often required
Circulation routes tend to be relatively complex and generous
A multiplicity of functions within a relatively small total volume of building is often required
Special arrangements: exhibition spaces commonly require high floor-to-ceilings and column-free spaces
Vertical transportation: large numbers of people require to get to upper levels very quickly; large goods lifts may be required for artefact movement.
Environmental considerations
Environmental control is crucial in maintaining a stable environment, which is usually required for the conservation of museum collections and as a condition of receiving exhibits on loan. Requirements will normally be determined by the nature of the exhibits and the arrangements of spaces within the building.
Four key environmental factors need to be considered:
Relative humidity (RH) Control can be crucial to the conservation of some objects as it poses the greatest potential risk to collections. High RH encourages mould growth in organic materials, corrosion in metals and expansion in some materials - for example, wood. Low RH can cause shrinkage or brittleness in some materials. Fluctuating levels of RH can introduce a potentially damaging cycle, particularly when the object comprises different materials. The often recommended RH range is 45-60% within +/-5% or even less. Close control with a narrower bank of RH of 50-55% (+/-3%) may be necessary for some sensitive artefacts. There is a high capital plant cost to provide sufficient capacity to respond to rapid changes in RH.
Air quality and movement Certain objects will be vulnerable to particle or gaseous pollutants from a variety of sources. Fresh air intakes should not be located close to sources of pollution or heat. The use of filters to remove particles and activated carbon or alumina filters to remove gaseous pollutants such as sulphur dioxide, nitrous oxide and ozone may be required depending on the location and type of exhibit.
Temperature Many objects are tolerant to changes in temperature within a typical range for human comfort of 18-25°C, provided that objects are not subjected to rapid fluctuations or exposed to direct sources of heat. Humidity control is influenced by the temperature within the building. The usual target temperature is 20°C for comfort. Achieving lower temperatures will result in lower levels of moisture in the air and reduces dehumidification loads, operational costs and potential damage to objects and the building fabric. Servicing requirements could be less complex, reducing the energy requirements for heating and dehumidification.
Lighting There will need to be a balance between lighting levels for good viewing and those required for conservation, as most objects will be vulnerable to damage from exposure to light. The effects of light exposure are cumulative and can be minimised by reducing the length of exposure and by screening from ultraviolet radiation.
Lighting considerations
The ability to take advantage of natural daylight to show selected pieces of art is often a priority for museum curators. This requirement allows art to be seen "as it was intended" and can also reduce running costs. When natural daylighting can be achieved, its control and moderation becomes a key issue to prevent damage to exhibits, maintain a stable environment, maintain flexibility, allow successful night-time operation and create sufficiently sized structural apertures.
Lighting can be a major contributor to the look and feel of a museum. Most systems comprise a combination of controlled indirect natural lighting (ambient) and supplemental artificial lighting (direct). Ambient lighting is general lighting that fills the space. This is normally achieved through the direction and diffusion of natural daylight and is most suited to galleries, where neutral lighting is required. Direct lighting is usually achieved through artificial sources such as track-mounted accent lights and is more common in museums. It must be remembered that some exhibits such as watercolour paintings and textiles are particularly sensitive to light, ultraviolet or infrared damage.
Sustainability
Statutory design codes and voluntary systems such as BREEAM (in the UK), LEED (in the US and internationally) and Estedama (in the UAE) are having an increasing impact on the design and cost of museum and gallery buildings. These voluntary systems are often adopted by museum developers to help guide them towards a reduced environmental impact at the various stages in the lifecycle of a building, and such requirements are often demanded by potential funders. Adopting such processes can result in lower operating costs.
Leading international museums and galleries are increasingly taking steps to relax environmental controls and the requirement for close control air conditioning. These moves also reduce energy costs and allow for greater accessibility to collections.
The following are strategies that could be considered to improve design and operation of systems:
Set wider environmental control parameters to reduce the level of control required
Reduce air conditioning use, installing on evidence of real need assessed against human comfort criteria, exhibitions policy of the institution, lifecycle cost analysis and environmental sustainability
Use condenser heat to provide reheat for dehumidification - this can substantially reduce dehumidification energy costs
Ensure an airtight structure with high thermal mass to provide inherently more stable internal conditions all year round
Minimise the number of spaces where conservation conditions are required; use more moderate HVAC systems for areas where conservation conditions are not required
Maximise natural light within the constraints of conservation needs, minimise natural light in areas where collections are stored
Create smaller gallery volumes where close control conditions are required
Consider curatorial policy to enable the grouping of vulnerable objects together with the provision of local control and/or zoning
Use correctly sized and higher efficiency plant
Ensure maintenance regimes are in place to properly adjust and maintain installed systems
Use low energy features such as high frequency lighting and boilers
Use local micro climates such as showcases for sensitive or vulnerable objects to provide stable conditions.
Security
Security arrangements are an essential consideration for museums and galleries. Considerations include:
Inherent security in building design
Balance between electronic and physical monitoring/ detection/ and management
Insurance requirements for current and future collections and loans
Possible security issues associated with the large number of people that might congregate within and around the building
Possible issues that may be presented by a large building as a symbol of state or nation.
Fire management
The protection of both building, its contents and occupants are all priorities. Considerations include:
Inherent fire safety in building design
Difficulties that large volumes, particularly foyers, circulation spaces and galleries present
Exceptional peaks in occupation in galleries and areas for openings and events
Insurance requirements for current and future collections and loans
Special requirements for archives and stores
Management of sprinkler systems where required.
04 / REFURBISHMENT
Many cultural institutions occupy historic buildings into which it can be difficult to insert modern services or make structural interventions. Conversely, many major refurbishment projects are driven by a need to replace obsolete plant and equipment which can be extremely difficult to remove without major structural interventions.
The nature of historic building improvements usually involve the requirement to remove, alter or replace fixtures and finishes which are of historic interest. Such works will be heavily influenced by local planning authorities and national bodies charged with protecting and promoting the historic environment (English Heritage in England). Such work can be expensive because of the time required to complete the works, often by hand, using materials and specialist tradesmen that may be in scarce supply. Where new works are to be constructed within or adjacent to historic fabric, they are usually required to be of high quality, inserted delicately and with respect to the adjacent fabric, again requiring additional time and skilled labour.
Works within historic buildings by their nature involve interventions into building fabric that is often difficult to fully understand before work commences, which can present difficulties for the original design intentions and construction sequencing, again adding to the cost of works.
Further additional cost can be added when significant works to existing structures are undertaken as the refurbishment works might require existing fabric to be upgraded to modern standards of energy efficiency: this can require extensive insulation, replacement of glazing, and the like, again inserted sympathetically with the existing fabric to minimise visual impact.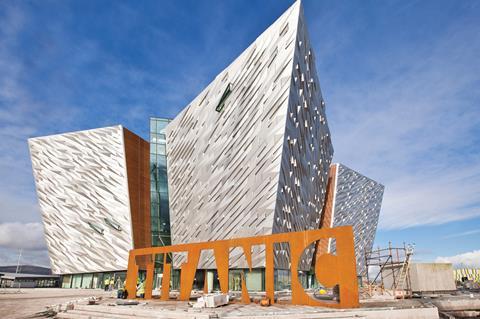 05 / MUSEUM FIT-OUT
When designing an exhibition, the key issues are:
The nature of the exhibits, and exhibition - permanent displays of collections, rotating medium-term exhibitions, temporary exhibitions
The concept behind the exhibition and the key messages being conveyed
Organising installations, display cases and interactive units in order to communicate the narrative without disrupting visitor movement
The preservation requirements of the exhibits and whether highly sensitive objects can be grouped in one space without harming the narrative of the exhibition
The learning opportunities and how these are integrated into the exhibition
Way finding, which is determined by the way the exhibition is organised (that is, chronologically or by theme)
Configuring the displays so that they are easily viewed but still secure
The use of interactive displays and their location, since this will impact on the operational flow of the museum and create environmental "hot spots" which would be difficult to normalise in order to maintain stable conditions.
Flexibility in designing the layout of the services needs to be considered to cope with future needs, as the lifetime of the building will exceed that of the exhibition fit-out.
Larger institutions will often have different spaces dedicated to different uses, with separate spaces for permanent and flexible temporary exhibition spaces.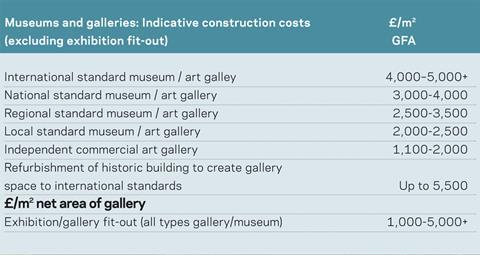 06 / COST MODEL
The cost model is for a standalone new pavilion as an addition to an existing museum with high-quality internal and external finishes. The building contains 500m2 gross floor area and is sited in the South-east of England. Costs exclude exhibition fit-out costs. Costs are at third quarter 2012 price levels. The costs exclude external works, professional fees, VAT and site specific abnormals.
For other locations, the costs may be adjusted by the following indicative multiplying factors:
Location factors
| | |
| --- | --- |
| East Anglia | 0.98 |
| East Midlands | 0.91 |
| Greater London | 1.01 |
| North-west | 0.87 |
| Northern Ireland | 0.67 |
| Northern | 0.87 |
| Scotland | 0.91 |
| South-east | 1.00 |
| Wales | 0.90 |
| West Midlands | 0.92 |
| Yorkshire and Humberside | 0.92 |
| | |
You can view the cost model here
07 / ANALYSIS OF EXHIBITION FIT-OUT COST
This table suggests how costs can vary significantly depending on the nature of exhibition. Exhibitions with bespoke high technology displays or highly bespoke static object display cases may cost above the upper range given.
Costs are based on a 2,000m2 exhibition area.
Downloads
PDF, Size 0 kb

PDF, Size 0 kb