Theresa May's pledge to build 'a new generation of council homes' is a riposte to Labour's promise to fund 500,000 social homes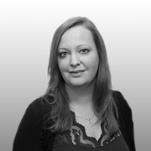 The Conservatives' backtracking on the issue of paying for social care, just days after unveiling their election manifesto last week, drew public attention away from another dramatic policy shift in the party, albeit one unfolding over a longer time frame: the building of new council homes.
On Tuesday campaigning ahead of the election was suspended, following the Manchester Arena bombing. When the political process does resume, however, how much substance there is behind this latest bid to help address the crisis over housing provision would benefit from a strong dose of scrutiny.
Theresa May's pledge to build a "new generation of council homes" is undoubtedly a land-grab for traditional Labour votes; a riposte to Jeremy Corbyn's pledge to build 500,000 affordable rented homes. But it also forms part of a steady directional shift away from the obsessive focus on home ownership that was a characteristic of the Cameron-Osborne era, which led to plans to sell off housing association homes under an extension of Margaret Thatcher's Right to Buy policy.
So with that in mind, could the council house pledge be more than an opportunistic gimmick, and offer a serious opportunity to help tackle the UK's housing crisis?
Could the council house pledge be more than an opportunistic gimmick, and offer a serious opportunity to help tackle the UK's housing crisis?
If that is the intention, then the most obvious problem stems from the lack of new money to fund the policy. The Tories are proposing that "thousands" of homes are built under "council house deals" that use low-cost capital funding; but without a fresh injection of cash for housing, it is unclear whether the initiative will provide any additional homes against the country's overarching housing need, or just divert money from other planned schemes.
Even if the policy isn't a volume play, however, it could still potentially have an impact on affordability; helping low-income households have the security of a stable home. But here, again, there are huge questions to be answered.
The homes to be built would be sold privately after 10-15 years, according to the manifesto, with the tenants offered first refusal and the proceeds recycled into building more. This might sound neat from an economic perspective (and had it been pursued by Thatcher may well have spared us the havoc wreaked on our public housing supply), but from a social one it raises some fundamental issues.
With the average first time buying household having an income of almost £60,000, what happens if these tenants cannot afford to buy the home at the end of the tenure, because they can't borrow the money to do so? Do they have to uproot themselves, potentially just at the point that their children are coming to their final years of secondary school? And in the absence of an overall affordable home target, to line up next to Labour's 500,000 homes pledge, is there a guarantee they would have another council home to go to - given projected population growth?
The lack of detail around the council housing pledge means that - in the short term at least - it might be an idea elsewhere in the Conservatives' housing policies that would have a greater impact. The manifesto contains a commitment to "work with private and public sector housebuilders to capture the increase in land value created when they build"; in other words, to find a way of the public sector benefitting from the land value rises that are created in areas surrounding housing developments; funds which could then be diverted back to infrastructure.
This raises the prospect of creating extra money for investment, particularly in regional economies, as well as the hope of that development being planned strategically in line with large housing schemes. But it would be a hugely thorny policy to implement, not least because of the proportion of landowners in Conservatives' voting heartlands.
All this adds up to the sense that, if Theresa May is successful in securing another term as prime minister, local authorities will be looking for a lot more detail around these policies before drawing up a pipeline of work.
However, what is beyond doubt is that the UK needs a far greater supply of affordable homes. And also that, in our sadly polarised society, communities need to be planned and developed in a way that promotes cohesion rather than plays into the hands of division.
So if the Conservatives are returned to Westminster, the sector should use the plans sketched out so far as a basis to push the new administration further, and more coherently, towards that goal.
Sarah Richardson, editor