A CBI survey of manufacturers shows that output is up - and it's not just due to sterling's fall in value
In a quiet week for economic news, one significant indicator to emerge was a CBI survey of manufacturers displaying a rosy picture of output rising, in part underpinned by the mechanical engineering sector.
While not a direct measure of construction, the survey was interesting as it showed that manufacturing growth - at the highest level for over two years - was not just down to an export boost from sterling's depreciation.
It said the sector was seeing "robust demand at both home and abroad", echoing the Bank of England's view the previous week that one of the key metrics for construction - business investment - was remaining higher than expected post Brexit referendum.
However, this survey followed official data indicating the flip side of the Brexit effect: soaring inflation. The Office for National Statistics said the consumer price index had reached its highest level for three and a half years, at 2.7%, driven in part by the increasing cost of imports given the crash in the value of sterling.
While the Bank of England last week predicted 2.7% would be inflation's peak level, other analysts are predicting it to hit as high as 3.25% this year, putting pressure on consumer spending.
The quiet week was in advance of key first quarter GDP figures expected out on Thursday 23 May. As Building went to press they were expected to show growth falling to 0.3% from 0.7% in the previous quarter.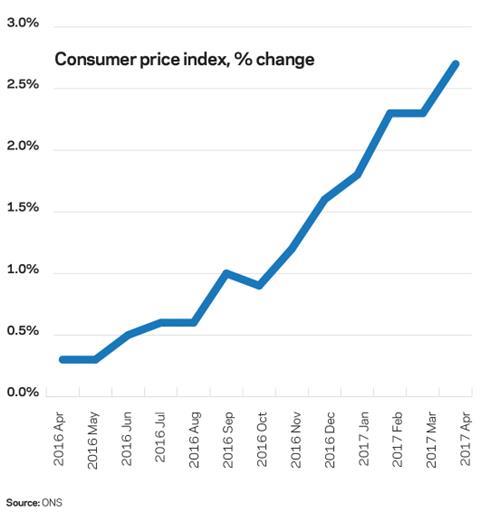 Contact your candidate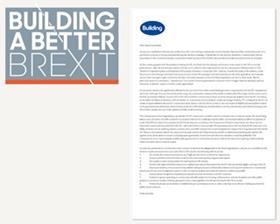 You can download this model letter to your constituency candidates by clicking here.
The letter summarises construction's importance to the UK economy and calls on election candidates to consider the key demands in the Building a Better Brexit manifesto.
A list of the candidates is available from the official political parties' websites, along with contact details. Feel free to add local examples of important construction projects or related issues – we would also be interested to hear about these local stories, so please email us building@ubm.com.