Clients, architects and contractors all view construction projects very differently. How you see things depends on where you're standing. But does that perspective change when you cross over to a different part of the industry? Adam Branson asks three people who have done just that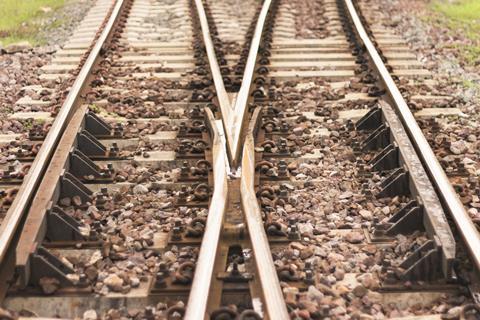 We all know the stereotypes. Architects over-specify, costing clients money they have no desire or need to spend, or when the "star" prefix is added they kick off if even a tiny element of their vision is compromised.
Then there are the main contractors, who will charge a client through the nose for the vaguest hint of deviation from a brief – and make specialist contractors beg before they get paid. Oh, and public sector clients know nothing about the industry, obviously.
Like most stereotypes, all the above fall well short of the truth most of the time. But it cannot be denied that construction is a fragmented industry and one that would benefit from a bit of mutual respect and trust on all sides. How you see things depends on where you're standing.
The people best placed to have a feeling for the motivations and frustrations of different parts of the industry are, of course, those who have taken the – still relatively unusual – step of moving from one area of the industry to another.
For this reason, Building quizzed three senior professionals who have crossed the floor – from public to private sector, from main contractor to specialist, and from client to consultant – to understand how their change in role has given them new insights and helped them learn to collaborate better with others.
From tier 1 to tier 2 contractor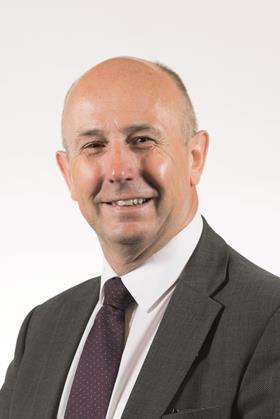 Peter Jacobs, managing director of logistics services, Wilson James
Peter Jacobs thought he had made it to the end of a long career working for main contractors on some of the most prestigious projects in the country. He was wrong.
Jacobs started out with a degree in civil engineering, then moved through a series of roles, picking up his qualifications along the way. Then he landed a job as project manager at Bovis and over a period of 24 years worked his way up to director level, spending his last eight years at the company on the board.
Having worked on projects as diverse as Paternoster Square, the Treasury PFI scheme and – his swansong – the Athletes Village for the London 2012 Olympics, Jacobs left Bovis in 2010 for Morgan Sindall, where he had a "very tough" three years building up the London business in the wake of the 2008 crash.
He then decided it was time for a change. "I was doing some consultancy work and one of my jobs was as a non-executive director for Wilson James," he remembers. "After nine months, they said 'right smart arse, stop telling us what we should be doing and come and help us do it'."
While Jacobs says he's always been very aware of how important specialist contractors are, working for one is a new experience. "It's been quite fun […] sitting in with the supply chain and hearing the level of pragmatism or cynicism about some of the aspirations of the main contractors."
And crossing the floor from tier 1 to tier 2 has confirmed for Jacobs some of his views on how the industry is changing. "The experience and the knowledge and the expertise has moved down from the main contractors to the specialists," he says. "And yet the procedures and the processes still sit with the main contractor. This is very broad brush, but we're in an interesting place now."
Sadly, the move has also confirmed his view that trust remains an issue whatever part of the supply chain you work in. "There is still the lack of absolute trust on both sides of the equation," says Jacobs. "Trust is the key to a successful project, and just having seen it from both sides there isn't trust in lots of circumstances. Some of the big projects are getting there, but what I'd like to see is a more open relationship between clients, main contractors and specialists."
From local government client to contractor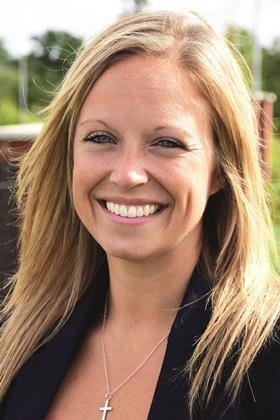 Fran Cox, operations director, Sunesis
If you want an example of how your career can take you in directions you never expected, meet Fran Cox. A psychology graduate, Cox went straight to work in local government as an assistant psychologist at Bedfordshire county council. So far, so conventional.
"I fully intended to do my two years' practice experience and then go off and do my doctorate," says Cox. "I ended up staying there for 11 years. I started off very much on the front line working with the children and families directorate. Then that grew to be more of a commissioning role, commissioning packages of support for children and families."
While still at the council, Cox moved into project officer roles and was ultimately appointed head of school organisation for Bedford, a job that included procuring new schools – including one major project. "So, I went from psychology into a role where I was working very closely with the building industry, which was fascinating for me," she says. Cox felt the industry could benefit from collaborating more closely with public sector clients. "I pushed those boundaries by refusing to work in the normal client role," she says. "I didn't want to just receive monthly reports. I wanted to be fully involved. I think they saw that collaboration really benefited the project. We were able to solve a problem together rather than the contractor feeling they had to come up with a solution behind closed doors."
Off the back of this project, Cox made the move to Sunesis, Willmott Dixon's school building arm. "Colleagues within the public sector world said 'oh, how are you going to fare in the commercial world?'," she recalls. "I've been pleasantly surprised. At Sunesis it is all about collaboration, innovation and valuing the people involved as well as the product."
While her own experiences of the industry have been positive, Cox believes wider change is needed, particularly when it comes to her own pet topic: collaboration. "There is a huge agenda for the construction industry to be different," she says. "Things need to change in order to continue to deliver what we need to deliver, but there is an openness and willingness to explore new ideas."
From client to consultant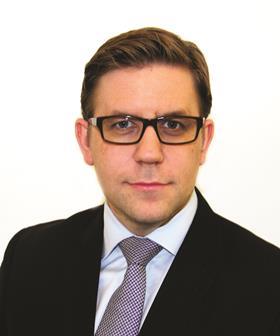 Angus Duguid, managing director for project management, Capita Real Estate and Infrastructure
By construction industry standards, Angus Duguid is a professional polygamist. In the course of his career, he has been both a public and private sector client, worked for a renewable energy company and, most recently, worked as a consultant. He started his career in 1998 working for a central government quango on specialist procurement, where he was involved as a project manager on major healthcare facilities, including surgical suites and mortuaries, and acted as procurement manager on an early PFI contract for Queen Elizabeth hospital in Woolwich.
It was culture shock, but it was a great learning curve in terms of how the other side worked. I was struck by how different the pace was in the development sector
Having moved back to Edinburgh, Duguid worked on the government relocation programme, which saw government jobs moved to the regions, ultimately procuring the refurbishment of around 250,000ft2 of space. Then he was approached by the Kilmartin Property Group to work as a project and development manager. Kilmartin was ultimately a victim of the recession, but not before Duguid had gained valuable experience on some sizable developments.
"It was a big step, it has to be said, to step out of the public sector into a relatively small developer where the chairman and CEO is sat in the office with you every day," he says. "It was culture shock, but it was a great learning curve in terms of how the other side worked. I was struck by how different the pace was in the development sector."
Indeed, the move taught him the value of getting things done as quickly as possible. "It taught me a lot about how important time is," says Duguid. "What I say to my younger guys now is that developers care about both money and time, but their biggest concern is always time because they want to get the product on the market and the longer they're building out the longer they are paying interest."
A spell at an Edinburgh-based QS followed, then Duguid was approached by EDAW at the point at which the company was being snapped up by Aecom. The timing of the move allowed him to work on the London 2012 Olympic Games and after a short period working for a renewable energy SME, he landed in his current role at Capita.
"My career gave me a view of being a client on both sides of the fence, which when I then went into consulting was a real benefit," says Duguid. "The main reason is that you can empathise with your client's situation. Often as consultants we think that the client has the easy end of the bargain, and they don't."
While he clearly relishes his current position, Duguid believes consultants don't always get the recognition they deserve. "It's the consultants that do a lot of the front-end work and I don't think that is massively respected. It's not the bright shiny end or where the big bucks are; it's the grind of delivery."