The latest in our CPD series introduces specifying softwood decking. This module is sponsored by Marley Eternit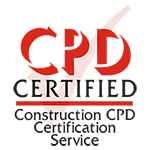 How to take this module
UBM's CPD distance-learning programme is open to anyone seeking to develop their knowledge and skills. Each module also offers members of professional institutions an opportunity to earn between 30 and 90 minutes of credits towards their annual CPD requirement.
This article is accredited by the CPD Certification Service. To earn CPD credits, read the article and then click the link below to complete your details and answer the questions. You will receive your results instantly, and if all the questions are correctly answered, you will be able to download your CPD certificate straight away.
CPD CREDITS: 90 MINUTES
DEADLINE: 8 JULY 2016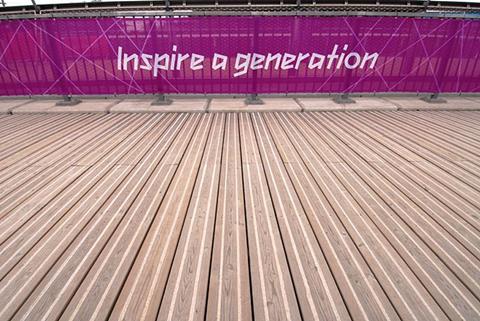 INTRODUCTION
Timber decking has a long history. It was used for walkways in the medieval fens and for the railway platforms, piers and jetties of the 19th century. In major timber-growing areas such as North America and Scandinavia, wood was used for sidewalks in cities and lasted for many years. The "deck" originally gained popularity as part of a domestic open-air lifestyle in the southern states of the US, and more recently came to the UK as a means of extending the living area, via conservatories and summer houses, to the garden.
Decking has a wide range of other uses, including:
Outdoor eating and drinking areas in pubs and restaurants
Balconies and roof terraces
Boardwalks, bridges and cycleways over rough terrain, rivers or marshy areas that might otherwise be inaccessible
Jetties, pontoons and marinas – either installed on a timber, metal or concrete frame or onto floating pontoons
Schools and universities – either linking classrooms together, or providing a congregation area or outdoor playing area
Emergency access decks.
This CPD will outline different types of decking before focusing on the use of softwood, its performance characteristics and sustainability credentials, and the regulations and standards governing its use.
TYPES OF DECKING
Decking can be categorised into four main types: softwood, hardwood, modified timber and composite. Each has different performance characteristics and cost implications.
Softwood Softwood timber comes from a group of trees called conifers, which are mostly evergreens. There are a variety of softwoods used in the UK. Homegrown Sitka spruce is commonly used for construction (accounting for 41% of softwood timber used) but European redwood is the most usual choice for timber decking. Redwood is chosen for its appearance and strength but also because it absorbs preservative treatments easily, thereby increasing the durability and longevity of the boards. European redwood is grown across northern Europe, and its characteristics can vary across the region. The best areas are central and northern Scandinavia where the trees grow slowly, which means the knots tend to be smaller. Softwood is the least expensive decking option, at £15/m2, and has a service life of 10-15 years.
Hardwood Hardwood comes from broad-leaved trees such as oak, cherry and teak. It is classified as either "temperate", which means it is found in northern Europe or North America (such as oak, ash and maple) or "tropical", which is found in Africa, South America and Asia (such as sapele, iroko, teak and mahogany). Less than a tenth of timber sold in the UK is hardwood, and it is mainly used for high-quality joinery. Typical hardwoods used for timber decks include ipe, cumuru, massaranduba, ekki, balau and European oak. Some hardwoods are highly resistant to decay and wood-rotting fungi, which makes them extremely durable without the need for any preservative treatment, and means they can be exposed to salt water. Only species which are rated as durable or moderately durable should be specified, and certification is essential (see below). Hardwood decking tends to cost at least £60/m2 but can have a service life of more than 30 years.
Modified timber The cell structure of timber can be permanently altered using extreme heat or chemicals to give it new characteristics. These processes improve durability and make the timber more stable and resistant to decay, which means a long service life can be achieved. A side-effect to being exposed to extreme heat is that the timber can become brittle and wear away, especially in areas of high footfall. Modified timbers cannot be structurally graded so care needs to be taken when specifying them for balconies. They cost £45-70/m2 and have an expected service life of 25-30 years.
Composite decking This is an innovative material that imitates timber decking. It came to the US market in the early 1990s and has been imported to the UK for about ten years. It can be made either by mixing wood fibres and polyurethane or by coating the wood fibres with a polymer. Different products have varying percentages of polyurethane and timber fibres. There is a wide range of colours, and the boards are easily fixed using deck clips. It costs £60/m2 or more and has a service life of up to 25 years.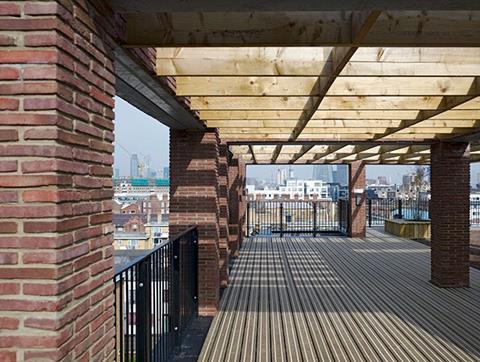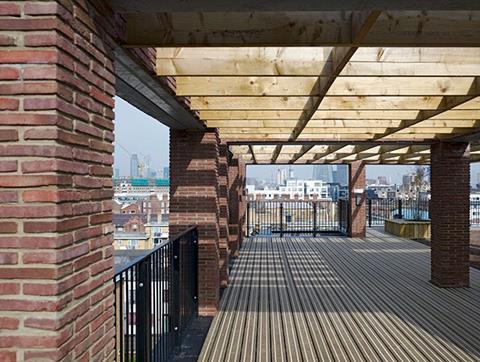 SUSTAINABILITY OF EUROPEAN SOFTWOOD
A renewable resource
Timber is the only renewable material used in hard landscaping. Because trees absorb CO2 as they grow, wood from sustainably managed forests can be better than carbon neutral, according to the Wood for Good campaign. Roughly 90% of timber used in the UK comes from certified sustainable sources, and the Scandinavian forests where softwood comes from are well managed under third-party accreditation schemes. The two major certification schemes are:
The Programme for the Endorsement of Forest Certification (PEFC): an international non-profit, non-governmental organisation dedicated to promoting sustainable forest management (SFM)
The Forest Stewardship Council (FSC): an international, non-governmental organisation dedicated to promoting responsible management of the world's forests.
Both organisations:
Prohibit the conversion of natural forests or other habitat around the world
Prohibit the use of highly hazardous pesticides around the world
Prohibit the cultivation of genetically modified trees
Respect the rights of indigenous peoples around the world
Control each certified operation at least once a year and if they are found not to comply, the certificate is withdrawn.
PEFC differs from FSC at the forest management level, but the chains of custody are similar. All parties in the supply chain who take legal custody of the timber or timber products are required to hold certification, which includes requirements for traceability and handling.
Low carbon
Timber products have the lowest embodied carbon of any mainstream building material. The carbon in the timber, which has been absorbed from the atmosphere, is stored for long periods of time in an array of timber products such as house frames, roof trusses and flooring. According to the Wood for Good campaign, roughly one tonne of carbon is stored for every m3 of timber.
In terms of manufacturing, timber products require far lower energy inputs than other materials. Timber use also results in very little waste to landfill. Wood that is left over from manufacture can be used in biomass heating, and chipping and sawdust can be used for animal bedding.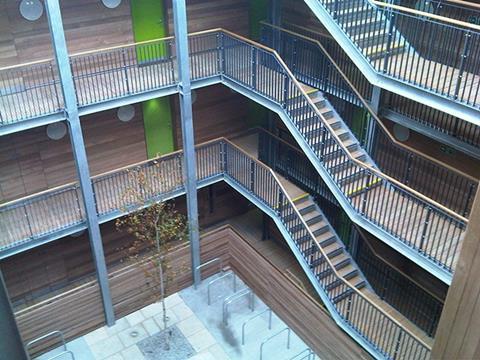 REGULATIONS AND STANDARDS
Part M and the DDA
Designing and specifying products that are inclusive is a top priority in any project. Part M of the Building Regulations requires people, regardless of disability, age or gender, to be able to gain access to buildings and use their facilities, as visitors, workers or inhabitants. It assumes a maximum deflection of 3mm for deck boards, as anything over this is considered a trip hazard.
A product cannot be Disability Discrimination Act (DDA) compliant but it can help a project achieve DDA compliance by showing that the use of those products takes into consideration people's access to buildings. Ramps used for inclusive access can be temporary or permanent structures and are easily made from anti-slip deck boards (see below). Anti-slip inserts can be added into deck boards to provide a safer walking surface. A step profile with a high-visibility yellow insert is also available. This warns people who have partial vision that there is a change in gradient and is ideal for step edges or at the beginning and end of a ramp.
Eurocode 5
Eurocode 5 has replaced BS 5268: Structural use of timber, but for an interim period structural engineers in England and Wales can use either standard. However, it is very important not to mix the two as there are major differences. Whereas BS 5268 assumes the same distributed load (5kN/m2) and concentrated load (1.4kN) for all applications of deck boards, Eurocode 5 assumes different loads depending on the end use:
For general use, all balconies and light-duty access walkways, the concentrated load is increased to 2.0kN with the distributed load remaining at 5kN/m2. In addition, the consequences of creep over a 20-year service life are also considered
For restaurants and dining areas, the concentrated load is increased to 3.0kN
For medium-duty walkways, the concentrated load is increased to 3.6kN
For heavy duty walkways, the distributed load is increased to 7.5kN/m2 and the concentrated load to 4.5kN.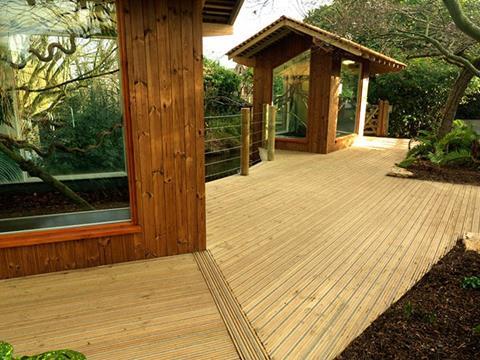 BS EN 350-1
BS EN 350-1 classifies timber into five groups according to the natural durability of the heartwood to decay, with Class 1 very durable and Class 5 not durable.
Hardwoods are classified from Class 1 downwards, depending on the species. They are naturally durable so do not require treating.
Modified timber achieves Class 1 or 2 as the cells in the timber have been modified to increase their durability.
Softwoods are classified as Class 3 or 4 so require treatment to prevent decay.
All sapwood is classed as Class 5.
BS 8417:2011
One of the perceived disadvantages of softwood timber is decay, but this can be easily overcome with preservative treatments to give longevity and predictability to decking. BS 8417:2011 contains a number of treatment classifications depending on the end use of the timber. The two relating to decking are Use Class 3 and 4:
Use Class 3: external use out of ground contact, exposed to the weather
Use Class 4: in contact with ground or fresh water, or permanently exposed to wetting.
It is also very important to ensure that posts and joists that are placed in or on the ground are treated to Use Class 4, otherwise the substructure will be subject to rotting. Treated timber is not suitable for use in salt water as the timber will be subject to attack from marine creatures such as gribble worms.
You should also specify a product from a company that is accredited to the Wood Protection Association benchmark, as this provides independent reassurance that the timber has been treated correctly.
BS 4978:2007+A1:2011 and BS 14081 1
When fitting timber decking, both the joists and the deck boards must be graded. The timber is graded by trained graders looking for knots, wane, slope of grain which may cause a weakness in the timber. Timber should be graded to BS 4978:2007+A1:2011 or BS 14081-1 for softwood or BS 5756:2007+A1:2011 for hardwood. These give the timber its strength class.
There are two grades for softwood: C16 and C24. C24 is a more demanding grade and the boards will contain smaller and fewer knots.
Other standards
Other relevant standards include:
BS EN 338:2009 Structural timber. Strength classes
BS 8000-0:2014 Workmanship on construction sites. Introduction and general principles
BS EN 335-1:2013 Durability of wood and wood-based products
BS 7976-1:2002+A1:2013 Pendulum testers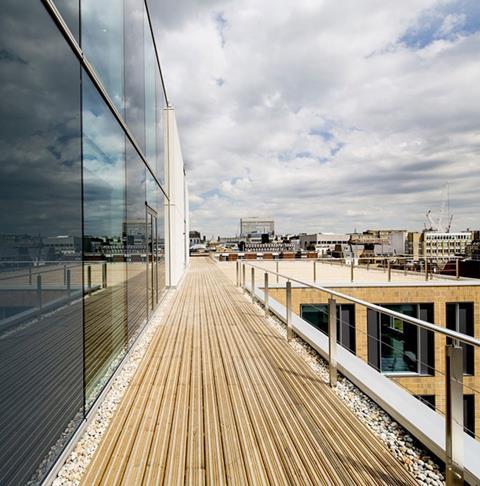 DESIGN CONSIDERATIONS
Appearance
As timber is a natural product it is subject to weathering, which results in the timber turning a silvery grey. This is due to exposure to ultraviolet light from the sun. Weathering can take as little as a few months or a number of years depending on the species of timber and the environment the timber is in. Different areas of a deck can weather at different rates, depending on their exposure to sunlight. Preservative treatments offer some protection and reduce the rate of fading. Oils and stains can be added to decks although these will require maintenance.
As the timber weathers small cracks are likely to appear on the surface. This is due to the intermittent wetting and drying of the timber, which is quite normal and will not affect the structural integrity of the deck.
Sizes and profiles
The most common widths are 125mm or 150mm. A wider sectional size is also more economical and quicker to install as there are fewer boards to be screwed down. Other common widths are 100mm or 75mm. Tension relief grooves on the underside are common, and help to reduce cupping. Common thicknesses for hardwood are 19mm and 21mm, and for softwood 28mm and 34mm.
There are two main profiles: castellated or smooth. A castellated profile is almost unique to the UK and was first designed because it was thought that the grooves aid water run-off, therefore making the boards less slippery. In fact, when walking parallel to the grooves, profiled boards can be more slippery when wet as there is less friction under foot.
A castellated profile is also much more difficult to clean as dirt accumulates in the grooves and is difficult to brush away. The accumulated debris also traps water. Maintenance and cleaning of the boards is an especially important consideration in areas where food is served. The castellations can be easily worn and are also uncomfortable for wheelchair users when they go over the boards.
A smooth profile is much easier to clean as dirt and debris can be swept away without accumulating in grooves. It also provides a more stable surface for tables and chairs in eating areas or private balconies. A smooth profile is much easier to move across for wheelchair users, as well as for wearers of high heels.
Slip resistance
Anti-slip inserts can be added into deck boards to improve grip, even in wet conditions. In areas of steep decent, bridges or areas of heavy footfall, additional anti-slip inserts can be used to provide further protection. Products such as JB Citideck and JB Antislip Plus from Marley Eternit have been independently tested by the HSE using the Stanley Pendulum Test in accordance with the UK slip resistance test. This test gives the surface a Pendulum Test Value which is a measurement of dynamic friction. The test material on the timber is slider rubber 96, created to represent a footwear material of moderate performance. The minimum requirement for a surface to be considered to have low slip potential is a PTV of 36.
JB Citideck scores 61 in wet conditions and 73 in dry conditions. JB Antislip Plus scores 63 in wet conditions and 73 in dry conditions.
Fire treatment
Timber decking can be fire-treated to reduce the spread of flame, which provides extra time for people to escape the building in an event of a fire. Fire-retardant treatment is used to meet Building Regulations where the deck boards form part of a fire escape. It is always best to check with your local planning office as regulations vary from area to area.
Treatments must meet BS EN 13501-1 and can achieve a 30-year maintenance-free service life.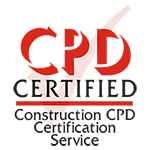 How to take this module
UBM's CPD distance-learning programme is open to anyone seeking to develop their knowledge and skills. Each module also offers members of professional institutions an opportunity to earn between 30 and 90 minutes of credits towards their annual CPD requirement.
This article is accredited by the CPD Certification Service. To earn CPD credits, read the article and then click the link below to complete your details and answer the questions. You will receive your results instantly, and if all the questions are correctly answered, you will be able to download your CPD certificate straight away.
CPD CREDITS: 90 MINUTES
DEADLINE: 8 JULY 2016

Privacy policy
Information you supply to UBM Information Ltd may be used for publication and also to provide you with information about our products or services in the form of direct marketing by email, telephone, fax or post. Information may also be made available to third parties. UBM Information Ltd may send updates about Building CPD and other relevant UBM products and services. By providing your email address you consent to being contacted by email by UBM Information Ltd or other third parties. If at any time you no longer wish to receive anything from UBM Information Ltd or to have your data made available to third parties, contact the Data Protection Coordinator, UBM Information Ltd, FREEPOST LON 15637, Tonbridge, TN9 1BR, Freephone 0800 279 0357 or email ubmidpa@ubm.com. View our full privacy policy at www.building.co.uk/cpd