Over the next 10 years, mankind will spend £500bn on water works. Chloe Stothart picks the five best countries to look for your share of it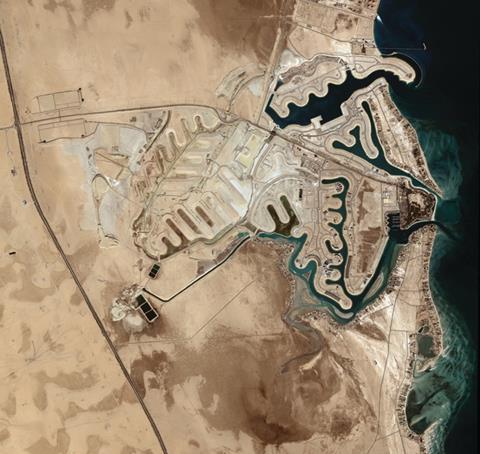 With the UK construction sector in the middle of its toughest period for decades, many companies are looking overseas to find markets where there is money to be made. Water could be a good place to start.
Global spending on water infrastructure from 2010 to 2020 will be something like £500bn, which is higher than on electricity, telecoms, rail and road. Projections for the decade 2020-2030 are for another £650bn, according to the OECD.
Global Water Intelligence, which publishes reports on the sector, says the USA will spend the most on this year - £69bn - followed by Japan on £38bn and China on £31bn. However, newly expanding economies will also be big spenders: Brazil is expected to commission work worth £10bn, India £4bn and Indonesia £1.6bn.
The drivers for growth in water spending vary. Expanding populations, and growing industrial and agricultural sectors demand more and better water services, and increased prosperity provides the means to fund it. Some countries have ageing infrastructure that is in need of replacement, water-scarce countries need to secure their supplies and those places with too much water need to prevent flooding.
There is also a growing awareness of the need to ensure access to sufficient water supplies in future in the face of climate change and other instability. Michael Norton, managing director of water and power at Halcrow, says: "Twenty years from now we are projected to use 40% more water as a global community. In theory that is not there for us to get unless we manage it a whole lot better than we do now. There is a crisis looming and we have not yet come to grips with it."

Although UK firms are already involved in large and expanding markets, there are others where they have not yet put down roots. In some cases there is already a strong local construction sector, or there are barriers to entry such as corruption, bureaucracy or uncertainty of payment. There are several countries that don't fit into either category, and that UK firms say they are eyeing as future growth prospects. For example, Halcrow is beginning to look for water work in Brazil and Arup will do the same in India, once spending starts to happen. Here is our pick of the best of these countries …
Argentina
Types of work available
Latin America will be a key market for some UK engineering firms. "Many countries in the region have escaped the worst of the recession and are still growing strongly," says Michael Norton of consulting engineer Halcrow.
Argentina has started investing in infrastructure improvement and new supply in areas where the population is expanding. Halcrow has worked on two large projects already: the Tigre water treatment plant and the Berazategui wastewater plant, which it is designing with Brazilian contractors. Norton says: "I think British contractors find it difficult to compete against construction companies coming from the new economic tigers such as Brazil and India."
Value of the market
Global Water Intelligence says Argentina will spend £844m on water infrastructure this year and this will grow by more than 15% a year.
UK firms already there include
MWH, Halcrow
Winning the work
The process of winning work is less formal in Argentina than in the UK, says Norton. There is no equivalent of the UK's frameworks and having a good reputation helps when bidding.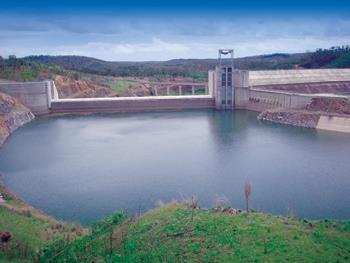 The Gladstone-Fitzroy pipeline project in Queensland
Australia
Type of work available
As a country with a serious water supply problem, it is unsurprising that most water projects in Australia are about supply, distribution or
ensuring that there is water in future.
Arup has worked on the £240m Gladstone Fitzroy pipeline in Queensland. Here groundwater sources had largely reached their sustainable
limit but demand from the industrial sector was increasing, so the new pipeline was intended to treat river water and pumps it to users. Arup is providing project management and engineering services on the scheme.
Further south, Halcrow has helped Melbourne Water to predict sewage requirements based on scenarios of economic growth and climate change, which could alter the amount of waste and rainfall in sewers. It has also helped mining company Santos to work out how it would get the supplies its needs for its workers in Queensland.
Value of the market
Global Water Intelligence says Australia will spend £9.7bn on water infrastructure this year and spending is likely to grow by less than 2% a year.
UK firms already there include
Atkins, Arup, Halcrow, MWH
Winning the work
Bidding in Australia is very similar to the UK, says Michael Norton of Halcrow. Water clients operate panels that work much like frameworks in the UK. Halcrow's Australian water business is fairly small so it has gone for more specialised projects, such as assessing the water security needs of companies, awarded through shortlists based on quality and price rather than through panels.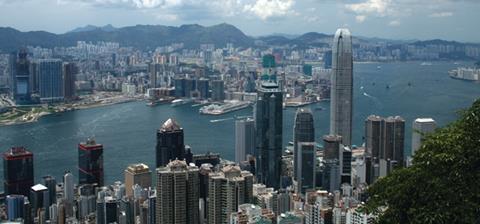 The hong kong Harbour Scheme is worth £1bn and will handle 4 million cubic metres of water a day
Hong Kong
Type of work available
Hong Kong is a well established east Asian market for Arup. The government is spending massive sums on new and improved infrastructure as part of an economic stimulus package. Arup has been working on stage two of Hong Kong's largest ever sewage projects since August 2007 and will finish in 2016. The Harbour Area Treatment Scheme (HATS) is worth more than £1bn. The scheme, which is intended to improve water quality in the harbour, will handle 4 million m3 of water a day and serve more than 5 million people. "There is nothing of that scale in the UK," says David Pickles, associate director of Arup, who runs its south-east Asia water business.
Value of the market
The Hong Kong government plans to spend more than £4bn on infrastructure this year, which includes water as well as transport. "Its biggest worry is that the contracting industry cannot support its spending plans," says Pickles
Winning the work
Hong Kong is an easy place to operate. English is widely spoken and standard contracts include the Institution of Civil Engineers' form. What's more, unlike the rest of China, corruption is almost non-existent, although the keenness of officials to ensure everything is above board makes it difficult to get work without a reference from another project of the same type.
Pickles says: "We found it very difficult to work for the water supply department here because we haven't had experience of designing a large water treatment works in Hong Kong - even though we have done a large wastewater works here."He adds that there is no negotiation on price after bids are put in.
UK firms already there include
MWH, Mott MacDonald, Aecom, Scott Wilson, Halcrow, Arup and Laing O'Rourke. Balfour Beatty is also a force in the market through its part-share in Gammon Construction, which is
one of Hong Kong's largest contractors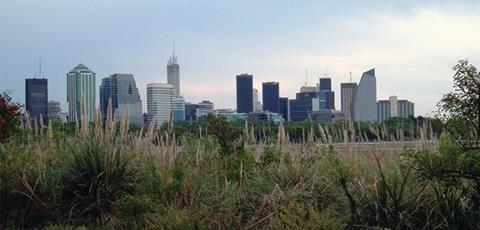 Below: The Berazategui wastewater treatment plant ingreater Buenos Aires is being designed by UK engineers
Kuwait
Type of work available
The population of Kuwait is growing so the government is increasing its spending on infrastructure to meet their needs. The main areas are drinking water infrastructure, treated sewage networks for irrigation, and desalination. The country will also have new townships including a whole new city - Sabah Al-Ahmed Sea City - which will take about 25 years to develop and will eventually be home to 100,000 people. The city is a waterside development but is located inland, so a 250km inland coastline is being built. Buro Happold's water work on the scheme includes coastal engineering, design of water, irrigation, drainage and water systems.
Value of the market
Kuwait will spend £1.1bn on water infrastructure in 2010; spending is likely to grow by less than 2%.
Winning the work
Ashley Greensides, associate director for infrastructure at Buro Happold, says overseas companies must partner with local consultants to bid for government work. Consultants are required to provide performance bonds and to undertake standard government contracts. Taxes on consultants' fees are withheld.
UK firms already there include
Atkins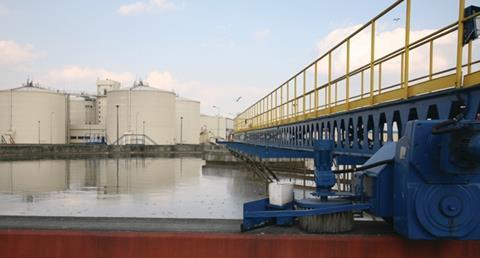 Arup is helping to deliver this £62m extension to Krakow's sewage system, which should enable it to process five times as much raw material
Poland
Type of work available
With three big floods this summer, flood prevention is priority. The country has had funding from the EU since joining in 2004, including money for infrastructure. Scott Wilson is working with Halcrow on a £453m scheme, part-funded by the EU, to strengthen defences against the Odra (or Oder) river; floods killed 54 people in Wroclaw in 1997. Scott Wilson will update feasibility, river and flood modelling studies, and supervise the works, which include improvements to dykes, bridges, weirs and banks.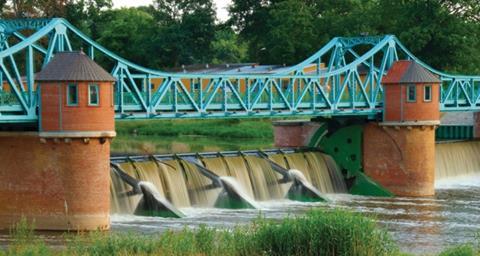 Waste water treatment is also driven by the European commission directive that obliges member states to keep their rivers clean. Consequently some have had to reduce pollution from their waste water processing. Arup is providing construction management and supervision as part of a £62m extension and improvement of a sewage works in Krakow with funding from the EU and the European Bank for Reconstruction and Development. The improvements should reduce pollution in the River Vistula and enable the plant to treat five times more sewage.
Value of the market
Global Water Intelligence says Poland's water infrastructure market is worth £4bn in 2010 and its spending will grow at less than 2% a year.
UK firms already there include
Mott MacDonald, Atkins, Arup, Scott Wilson, Jacobs, Halcrow, Aecom and MWH
Winning the work
In Poland the lowest priced tender tends to be the winner, according to Tomasz Krawcyzk, deputy general manager for Europe at Scott Wilson.
As a consequence firms need to have local offices and workforces - and the lower overheads that go with them - to compete. A locally staffed office can help bidders to deal with Polish law and bid
This feature appeared in Building as Water World.