Amid all the uncertainty around the UK leaving the EU, how have main and MEP contractors' London workloads suffered, what further impact might Brexit have, and what are the other key issues facing contractors in the next 12 months?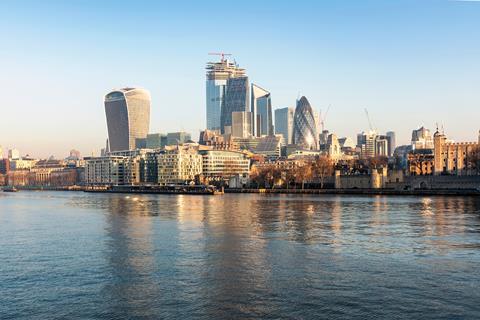 01 / Introduction
Brexit is dominating the news headlines. However, looking back at London's construction market over the past 12 months you'd be hard pressed to spot a distinctive "Brexit effect".
As we've shown in our main and MEP (mechanical, electrical and plumbing) contractor market reports for 2018, output and enquiries were comparable to 2017 for main contractors, while MEP output rose slightly, by 10%, across the UK.
In the commercial office market, even with a slowdown in the West End and Docklands, main contractors in central London still recorded similar levels of output to those seen in the pre-financial crash years. MEP for commercial offices told a slightly different story countrywide, with an 8% decrease in output.
Residential markets, meanwhile, continue to shift away from super-prime offerings in central London to medium- and high-density developments further out. Main contractors also faced challenges during the approval processes, with local councils pushing for affordable tenure ratios of 30% to 50%. MEP was broadly unaffected by this shift, notching up an 8% increase in residential output.
Nevertheless, contractors know Brexit is coming and are making the best of a challenging situation. They're becoming increasingly selective about the opportunities they pursue, focusing on lower-risk, repeat business with known clients.
They're also aware of other complications, particularly around inflation and potential labour shortages, that could tighten margins.
Doing deals, avoiding disruption
However, Brexit is a huge moment and process. The date on which the UK is scheduled to leave the EU is imminent. Contractors must have plans in place to manage that transition.
Labour, materials, logistics and the supply chain – MEP, steel, insulation and cladding trades not least – will be directly affected by Brexit. Proactive management will be essential, whatever (if any) Brexit deal the UK negotiates. A no-deal Brexit is the worst-case scenario and the one threatening the biggest impacts and most disruption in the short- and medium-term for UK construction.
Soaking up this disruption will be hard. Contractors may need to pivot to new markets where they can win business in the medium term. Sourcing strategies will need detailed review, especially around imported materials as new customs regulations kick in.
With EU nationals forming nearly one-third of the London labour market, capacity shrinkage will be a reality unless contractors can tap into a non-EU workforce. But this is unlikely to happen quickly as new regulations are digested and understood. Furthermore, the sheer complexity of post-Brexit regulation will affect operational efficiency, with disproportionate impact very likely for smaller trades or suppliers that undertake the vast majority of site activity.
Read more market update and analysis articles, including:
02 / Prices and access to materials
Post-Brexit, currency fluctuations will undoubtedly have an impact. Some commodities, such as steel and copper, have already shown considerable pricing volatility over the last 12 months, inflating material costs (although whether this is a result of Brexit isn't clear).
If sterling drops, imported materials, plant and equipment will become a higher cost input. A weaker pound tends to result in imported inflation, with a corresponding effect on domestic rates.
If materials are held at ports or borders for longer, just-in-time logistics are affected. Consolidation centres for bulk storage of materials could be a sound investment for contractors to avoid delays on site.
However, clients must understand what's involved – and appreciate that contractors will need to price it into tenders. For developers, paying for offsite storage may make sense, especially if expecting main contractors to carry this risk puts pressure on cash flow.
03 / Skills shortages
The construction skills shortage is not new but a solution is still far off. A scarcity of qualified and experienced technical and project management resource has driven salary expectations way past inflation, with a knock-on effect on retention.
Will Brexit make things worse? Anecdotal evidence suggests levels of EU labour have been declining since the leave vote, and all but the sunniest predictions see the slide continuing.
Apart from Brexit, contractors are saying the number of big projects under way in London is affecting resource availability for new jobs. We've seen this as an issue for MEP contractors, and the UK Construction Purchase Manager's Index for 2019 reports pressure generally on trade contractors due to labour supply and cost.
The index also notes a general lack of estimators, which could reduce either the number or quality of tenders for major projects.
04 / Winning new work
In such uncertain times, winning new work is essential to maintain business continuity. Main contractors in London have been choosy since before the referendum, although the number of opportunities they target – around three out of every five they are invited to tender – is roughly the same as last year. MEP contractors are picky too, having shown a more risk-averse attitude since 2015.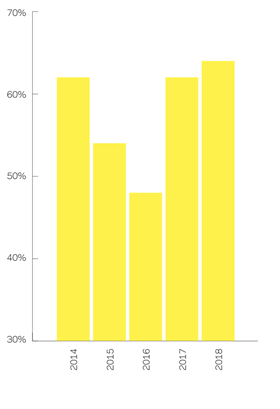 Criteria for pursuing projects are straightforward. Repeat business is ideal. Over-optimistic programmes that don't reflect a project's complexities are not. Contractors want to secure jobs that are likely to go ahead, have the right budget in place and involve a client they have already worked well with.
For MEP contractors, strong client relationships are key, with a lack of existing relationship likely to result in a tender being declined. Market sector is another factor for many MEP firms. They're focusing either on increasing share in familiar sectors where they know they can do a good job, or on diversifying their project portfolio to reduce exposure in specific areas.
Procurement routes
When it comes to procurement routes for these opportunities, it's all about risk and certainty.
For clients, two-stage tenders are out of favour, mainly due to the risk of extended negotiation at the end of the first stage. This puts strain on the project and can mean lost income post-occupation. International clients have always preferred the single-stage approach, where the overall price is largely known up-front and provides certainty to all investors.
MEP contractors tend to agree, avoiding prolonged pre-contract periods that tie up resources better deployed on already-secured projects.
From a main contractor's point of view, however, single-stage tendering involves a high tender cost with only around a 25% chance of success. They're keen on two-stage projects that enable them to get involved and shape the programme early on.
Clients will need to assess which route works best for their project. Single-stage is good for straightforward schemes of around £65m or lower where the design is complete and accurate. But if main or MEP contractor input is required earlier, two-stage procurement may be a better option. And if a project is very complex, construction management, with the client carrying the risk, should be on the table.
Another option is hybrid two-stage solutions whereby a contractor prices 80%-90% of the works as part of the first stage, with the second used to firm up prices.For the right scheme, this can be a win-win situation, although it does require more up-front design work to ensure prices are right. Clients and MEP firms get the certainty they need, while the main contractor follows their preferred two-stage process.
Table 1: Key positive and negative factors influencing contractors' decision to tender

| Positive | | Negative | |
| --- | --- | --- | --- |
| Client relationships / reputation | The market is still predicated by good contractor / client relationships | Competition | Contractors are weary of projects with more than three tenderers on the list |
| Repeat business | Positive relationships mean repeat buisness opportunities | Risk profile | If the risk profile is out of balance, contractors will not pursue a project |
| Consultant team / main contractor | Successful relationships with the professional team can drive success | Unrealistic budget | Obviously unrealistic budgets will reduce the likelihood of projects going ahead |
05 / Managing the transition period
Many projects at tender stage right now in London will have a post-Brexit construction start date. Builds running past the two-year transition period, where a withdrawal agreement is signed, will almost certainly see cost and time impacts, so contractors will include inflation and programme risk for these works in their bid prices.
Many main contractors expect to reduce the usual 90-day period within which their costs are fixed, in order to minimise this risk. But if that period extends past the 29 March Brexit deadline – or any postponed Brexit deadline – contractors will be reluctant to hold their prices any further.
We may see a kind of "pass the parcel" happening, as main contractors push rising costs down the supply chain (including MEP) during the fixed-price period. Meanwhile, cost increases from the trades will be passed back up to the client by the main contractor.
As a result, lump-sum contract negotiations will be longer and more difficult, putting pressure on those relationships between client, contractor and trades that have been so important for selective tendering.
Several main contractors are qualifying Brexit scenarios out of their tenders. They will deal with Brexit at the appropriate time, they say – an unsurprising position, as clients will be less likely to walk away from a discussion around rising prices once a contractor is on site.
What are contractors doing to mitigate Brexit?
Fixing prices for up to two years
Setting up consolidation centres
Tariffs to be qualified at tender
Clients will be purchasing the risk
06 / Looking ahead
Despite worries over Brexit, contractors are fairly confident about the year ahead in London. They are keen to consolidate their market position and build on existing client relationships to create a steady pipeline of work for 2019 and beyond.
The majority of main contractors in the capital have secured more than two-thirds of their work for 2019, with a substantial portion also showing a strong order book for 2020 (34% of income secured) and 2021 (15% of income secured).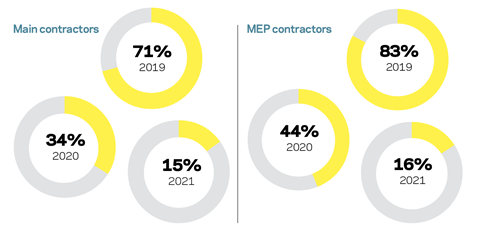 MEP contractors are also in a strong position. They had secured more than 80% of 2019's projected income by Q4 of 2018, as well as almost half (44%) of 2020 income and 16% of their 2021 targets.
A no-deal Brexit will bring disruption, of course, causing these positive sentiments to change to reflect the emerging picture later in 2019.
Margins will be squeezed, too. The interplay of tender price inflation and rising input costs will add to the commercial pressures already experienced by large swathes of the supply chain. Cost and price inflation are expected to persist in the market along with supply chain capacity issues.
To stay afloat, contractors will need to steady their ships. Careful tendering will help, ensuring a steady flow of work. Relationships – between clients, contractors and supply chains firms – will need to be nurtured. Mutual understanding of the issues affecting the industry as a whole is essential to avoid protracted negotiations and unnecessary disputes.
Above all, the London construction market needs to carry on doing what it does best – deliver safe, high-value, high-quality projects with tenacity and efficiency.
No strangers to innovation, contractors, clients and suppliers should focus their technical skills, keen commercial awareness and proven collaborative attitudes on finding successful paths through the next few years. It may be a difficult time, but we believe the sector can rise to this challenge.