The regulations around greenhouse gas emissions come from a variety of international, European and UK sources and are constantly changing. Tassos Kougionis of Currie & Brown offers a guide through the maze and some direction on what changes are coming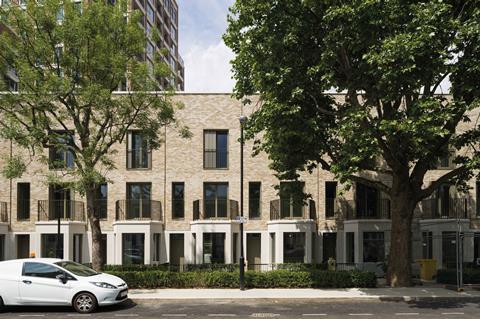 01 / Introduction
A huge effort is being made to deliver buildings with low – and if possible negligible or even positive – environmental impact, and reducing greenhouse gas emissions is of course critical to that goal. Carbon dioxide emissions not only contribute to global climate change but are linked to general concerns around air quality, affecting human health.
The Committee on Climate Change's 2018 progress report to parliament on reducing UK emissions revealed that direct CO2e (carbon dioxide equivalent) emissions from buildings accounted for almost 19% of the UK's total greenhouse gas emissions in 2017.
According to the same report, the majority (77%) of these emissions from buildings were due to housing.
Furthermore, in the same year 66% of UK electricity consumption was used by buildings, and total direct and indirect emissions from buildings accounted for about 30% of the total UK greenhouse gas emissions during 2017. Similar trends were observed in previous years.
In its recent report on housing, published last month, the Committee on Climate Change was not clear in its assessment that new homes are not, as it put it, fit for the future.
Read more sustainability articles, including:
02 / International and national drivers and policies targeting buildings
A variety of international agreements, European directives, national building regulations and policies set thresholds and targets for improving the CO2e energy performance of buildings and the economy (see box below).
The Climate Change Act 2008 legally commits the UK government to ensuring that the net UK carbon account for the year 2050 is at least 80% lower than the 1990 baseline.
To meet this target, the government has set five-yearly carbon budgets that run until 2032. The UK Low Carbon Transition Plan: National Strategy for Climate and Energy, published in July 2009, was used to set out the government's preferred strategy in achieving the first three carbon budgets and included the government's ambition for all new homes to be zero-carbon by 2016 and all new non-domestic buildings to be zero-carbon by 2019, a policy that no longer exists.
The Clean Growth Strategy, unveiled in October 2017, sets the direction the current government wants to take on new buildings' energy and CO2e performance.
In May last year prime minister Theresa May, in a speech on science and the industrial strategy, made a commitment that "in the clean growth grand challenge, we will use new technologies and modern construction practices to at least halve the energy usage of new buildings by 2030".
The EU's Energy Performance of Buildings Directive (EPBD) mandates that member states must implement changes within their building regulations in order to achieve the requirement for "all new buildings to be early zero‑energy by the end of 2020. All new public buildings must be nearly zero-energy by 2018."
While the EPBD requires new buildings to be nearly zero-energy, it does not define what this might entail. It is the responsibility of each member state to set appropriate performance thresholds for new buildings through their building regulations, by performing a cost-optimal impact evaluation of any changes recommended.
The current political uncertainty around the UK's departure from the EU notwithstanding, further changes in UK regulations on buildings' CO2e and energy performance are to be expected.
CO2e reduction targets and recommendations – national and international standards and agreements
Recommendations (United Nations)
Agenda 21 (1997)
Kyoto Protocol (1997)
Paris Agreement (2015)
2030 Agenda (2015)
IPCC Climate Report (2018)
General requirements (European directives)
Energy Performance of Buildings Directive 2010 (revised 2018)
Energy Efficiency Directive 2012
Renewable Energy Directive 2009 (revised 2018)
Legal targets and national policy direction (UK)
Climate Change Act 2008
Building Regulations (devolved authorities
National Planning Policy Framework 2012 (revised 2018)
Approved Documents and Standards (as per Building Regulations)
Clean Growth Strategy (2017)
03 / Approved Document L updates and assessment procedures
Improvement in CO2e emissions performance of new buildings has historically been driven in England through updates of Approved Document L (Part L) of the Building Regulations (see table 1), with equivalents for the devolved nations. The next update of Part L is expected in 2020, along with similar standards revisions from the UK devolved authorities.
Table 1: Historic CO2e new buildings' performance improvements as implemented within Part L (England)
Part L
2002
2006
2010
2013

CO2e improvement over
Part L 2002

CO2e improvement over Part L 2006

CO2e improvement over Part L 2010

Domestic

Baseline

Average ~20%

Average ~25%

Average ~6%

Other than domestic

Baseline

Naturally ventilated ~23%

Air-conditioned ~28%

Average ~25%

Average ~9%
Improvements in CO2e and energy performance levels of existing buildings are achieved through both strengthening minimum compliance and through policy measures such as the Minimum Energy Efficiency Standards (EPC band E) for England and Wales.
When evaluating the CO2e performance of buildings for compliance purposes, two main elements affect the output:
The "predicted energy performance" calculation method used by the compliance assessment tool
The conversion factors used to translate predicted energy consumption into CO2e (carbon fuel factors).
The key methodology for assessing the energy and environmental performance of homes to demonstrate compliance with the Building Regulations is the Standard Assessment Procedure (SAP). This was last updated in 2012 but a new draft version, SAP 10, was launched in July 2018 by BRE and the Department for Business, Energy and Industrial Strategy, updated to reflect changes in both carbon fuel factors and the calculation method used for dwellings. SAP 10 is not currently used for compliance purposes, and pending 2020 amendments to Part L, aspects of it are likely to change.
The key differences between SAP 10 and SAP 2012 in terms of updated emissions and primary energy factors are shown in table 2, below. SAP 10 also includes changes around hot water calculations, heating patterns used within the method and default district heating distribution loss factors, as well as changes in terms of the evaluation and efficiencies of installed services used.
Table 2: SAP 10 new carbon fuel factors (2018)
CO2e factor
Primary energy factor
SAP 2012
SAP 10
% change
SAP 2012
SAP 10

% change

Gas

0.216

0.21

-2.8%

1.22

1.122

-8.0%

Electricity

0.519

0.233

-55.1%

3.07

1.738

-43.4%
Note: "Primary energy" is defined as energy from renewable and non-renewable sources which has not undergone any conversion or transformation process, according to Directive 2010/31/EU (Energy Performance Buildings Directive 2010), Article 2
Although the full implications of such changes cannot be evaluated until the final version of SAP 10 and Part L 2020 are released, based on current information we have predicted some possible impacts on various aspects of new homes designs (see table 3, below).
All these changes will lead to potential modifications in service designs and construction methods of homes (and buildings in general), with former electric solutions that might previously have been deemed CO2e-inefficient potentially being considered more efficient.
It must be noted that all electric solutions can potentially increase energy bills and this needs to be taken into account in addition to CO2e buildings' performance.
Table 3: SAP 10 and Part L 2020 potential impact on new homes designs and services' provisions
Category
Potential impact

Current housing designs

Energy consumption (gas/electricity) and CO2e associated emissions reduced due to new factors – could affect contributions to offsite carbon offsetting funds (where applicable)

Renewable and
low-carbon/zero-carbon technologies

Photovoltaics (PV) CO2e emissions associated savings reduced – would require more PV capacity to be installed to meet any CO2e offsetting requirements

Electricity generation exported to the grid – price reduction to wholesale would affect export gains from on-site electricity generation

Heat pump efficiencies updated, in combination with less associated CO2e from their operation – could drive an increase in heat pump demand

Primary energy factors (to be updated as per Part L 2020) – will influence installed services strategy, especially if the energy metric is used as a compliance benchmark

Heating distribution networks

Increased default distribution loss factors associated with heat networks – will lead to a review of design values used by industry

Performance predictions and performance monitoring of heat networks to be increased – benefits to be revaluated especially when the network is supported by a CHP plant

New technologies

Use of battery storage solutions to increase due to the technology's recognition by SAP

PV diverters (which divert electrical energy from PV systems to heat water in a hot water cylinder) to increase in use and lead to changes in hot water storage units' specs

SAP 10 added temperature options for design flow (heat emitters) to change hot water store design approach and controls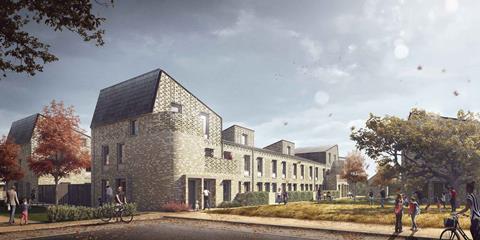 04 / Where are we heading?
The level of CO2e emissions improvement that will be required for UK buildings through the future update of minimum CO2e compliance requirements is hard to predict. Part L 2013 is expected to be updated in 2020.
Improvements can be delivered through: upgrading of fabric element specifications; changes within the compliance CO2e performance calculation methodology; changes in the concurrent notional reference building used by the assessment procedure; or through the introduction of a new metric – primary energy and/or minimum energy demand targets.
The first, materials-based approach will translate directly to selecting construction details and materials with advanced thermal performance characteristics, following a cost-effective fabric-first approach.
The final approach – introducing a new metric – would lead to more advanced services and designs solutions as it would provide some flexibility in the selection of insulation levels and building elements that can be used.
The recently started decarbonisation of the electricity grid will have a direct impact on the selection of services potentially promoting electrical solutions (heat pumps).
District heating schemes might face challenges due to the increased predicted default heat distribution losses assumed in the models, which will affect the overall evaluation of the cost-efficiency of the system. Moving forward, increased performance monitoring of such networks is also expected.
Energy and heat store unit take-up is expected to increase, due to an inherited assessed benefit of storing energy on site. There is a question about peak loads and grid synchronicity (the ability of energy generated on site and pushed back into the grid for distribution to be in correct phase sequence), which is expected to be looked into more carefully.
Tighter fabric requirements, both in terms of energy efficiency and health and safety (fire regulations and health and wellbeing considerations), will alter the design approach and methods used and are likely to increase baseline costs initially.
Lifecycle energy and cost assessments, as well as risk assessments, are also becoming increasingly important for asset performance evaluations. We expect to see an increase in the use of such methodologies and tools, as they directly link to long-term CO2e emissions and influence energy performance and maintenance considerations. They also provide a better tool for holistic performance and cost analyses.
Note that the draft version of the new London Plan states: "Development proposals referable to the mayor should calculate whole lifecycle carbon emissions through a nationally recognised whole-lifecycle carbon assessment and demonstrate actions taken to reduce lifecycle carbon emissions."
Changes in CO2e emissions and energy performance requirements for UK buildings will also be informed by accelerated housing delivery targets and balanced against considerations of cost, skills and knowledge required, as well as climate change goals. Unattainable targets could have knock-on effects on construction quality and the reputation of new buildings.
More tangible and monitored targets elevate the importance of risk assessments, lifecycle cost and performance assessments, post-project evaluations, post-occupancy performance monitoring and asset management and maintenance through risk assessment strategies. Reducing CO2e emissions will include a combination of grid decarbonisation and buildings' performance evaluation initiatives.
Changes in buildings' ownership and tenancy models, such as the growth of the build-to-rent sector, are expected to increase the focus on operational performance as developers are responsible for utilities bills and an increasing proportion of ongoing maintenance.
Even though it is unlikely that operational energy performance, especially for domestic buildings, will be regulated in the next revision of regulatory requirements, there are indications that such considerations will become more important in future. This trend could also be driven by the private sector, as operational costs and in-use performance of buildings increase in visibility through the use of advanced controls and smart solutions.
Finally, looking further into the future, buildings' energy efficiency and CO2e reduction improvements in new and existing buildings will gradually be aligned with "human impact" metrics, specifically around productivity, health and wellbeing. Health impacts from combustion will also mean that alternatives to gas/CHP may be preferred.