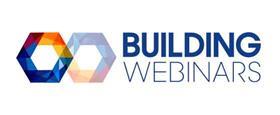 The increase in numbers of tall buildings and a move towards modern methods of construction are placing greater demands on the construction industry. Tall buildings have to be constructed to fractions of a millimetre accuracy to ensure these are vertical over their full height. The tight manufacturing tolerances of offsite systems must be replicated onsite to ensure these fit together properly. Geospatial technology and linked software makes the job of maintaining construction accuracy much easier and will become more important as more buildings are constructed to tighter tolerances.

In this webinar you can learn from construction teams who are already benefiting from these technologies and hear about some of the upcoming innovations from geo solution specialist Topcon.
This webinar is CPD accredited. For on-demand viewers, please email building@building.co.uk to request your CPD certificate.