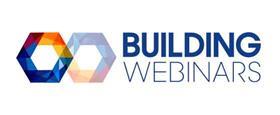 Digital construction technology is transforming the way teams communicate, collaborate and share information. Whether it's managing entire projects in the cloud or collaborating in real time with project partners from around the world, digitalisation is breaking down barriers between offices and jobsites to improve communication, productivity and safety.

Join Building Magazine and Bluebeam for a webinar on "the connected jobsite" and hear from industry experts who've made the leap and reaped the benefits of digital technology.

You'll learn:
How digital connectivity on jobsites reduces errors and saves money
How managing projects in the cloud improves real-time collaboration and gives teams a single source of truth
How digital technology can ease mobility and help speed up processes and communication between office and field
How to ease tech adoption in your organisation
Speakers include:
Davor Stojnic, principal mechanical design engineer, Hilson Moran
James Chambers, regional director UKI+, Bluebeam
Gibbs Burke, facade package manager, Multiplez
This webinar is CPD accredited.