Will the government listen to calls for a £3.75bn building programme of super prisons?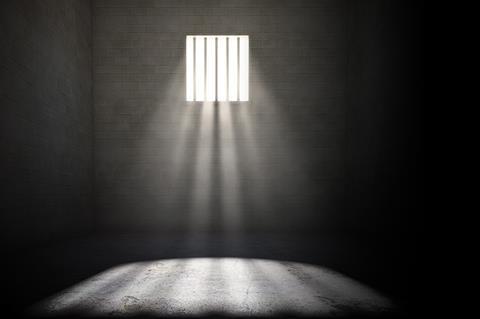 Since 2010, the prospects of the construction industry getting much work from the prisons service have seemed bleak. At that time, the industry was still reeling from the cancellation of Labour's Titan super-prison programme. And with government cuts the order of the day and a reform-minded justice secretary proposing to increase community sentencing and scale back on jail terms, it appeared that the need for more prisons was diminishing.
However, a change of leadership in the Ministry of Justice (MoJ) has seen at least some new construction work in the pipeline (see box below), and now an influential think tank is calling for wholesale development of the prison estate. The report by Policy Exchange - often billed as David Cameron's "favourite think tank" - proposes the closure of 30 outdated prisons and the construction of at least 10 super-prisons, each costing £270m-£320m and capable of housing up to 3,000 inmates. Were it to happen, the custodial sector would overnight become a very attractive prospect to the construction industry indeed.
However, given that the government's focus remains on cutting expenditure, is it reasonable to hope that such a large prison construction programme might emerge from the corridors of Whitehall? And how would the proposed new breed of super prison differ from Labour's Titan programme, which ended in failure at least in part due to the opposition of the coalition partners?
Return of the Titan
First, a little history. In 2007, then justice secretary Jack Straw announced that three Titan 2,500-place prisons would be built at a cost of £350m each. However, the prisons never got off the drawing board. Following sustained criticism from penal reform campaigners, not to mention the Conservatives and Liberal Democrats, the programme was scrapped in 2009. Straw said that five 1,500-place prisons would be built instead. Such was the situation the coalition inherited on coming to power in 2010.
For a time it looked as if prison building would be wound up entirely, with the new justice secretary Kenneth Clarke looking to make cuts to his £4bn-a-year prisons budget by introducing more community sentences. However, Clarke was reshuffled last September and in came Chris Grayling, a more traditional Tory to whom the idea of cutting sentences is anathema. Subsequently, in January this year, Grayling announced that it was his intention to increase overall capacity for male prisoners but that he would cut the MoJ budget by reducing the amount it costs to accommodate a prisoner.
What do you think the land disposal value is of Holloway, of Wormwood Scrubs, of Wandsworth?

Chris Liddle, HLM
In order to achieve his goal, Grayling announced that he was to close six prisons, but would invest in a new prison designed to house over 2,000 inmates - around a quarter more than the current largest facility in the UK. A £250m budget for the facility was confirmed in the spending review last month when it was also announced that it will be located in north Wales. In addition, Grayling said that he would increase capacity at four prisons by building new "house blocks". In total, the house blocks would provide space for a further 1,260 prisoners.
Now Policy Exchange, working with construction industry representatives such as contractor Carillion, which has built several prisons in the UK, has taken Grayling's ideas and run with them. Two weeks ago, the think tank published Future Prisons: A Radical Plan to Reform the Prison Estate, in which its author - former prison governor Kevin Lockyer - argues that 30 "run down and poorly located" prisons should be shut and 10 to 12 super prisons holding up to 3,000 inmates each be built to replace the lost capacity.
Such facilities do not come cheap and Lockyer estimates that the cost of building 10 super prisons would come to around £3.75bn. However, he adds the efficiencies to be gained from new facilities would lead to an annual saving of £600m a year - around 20% of the prison service budget - and that the construction programme would therefore pay for itself in seven years.
The proposals are worth taking seriously as Policy Exchange has more clout than most think tanks. Founded in 2002 by Nicholas Boles (planning minister), Michael Gove (education secretary) and Francis Maude (minister for the Cabinet Office), it has been described as "the intellectual boot camp of the Tory modernisers". Recent changes to planning regulations to allow office buildings to be converted into homes without the need for planning permission started life in a 2011 publication by the think tank.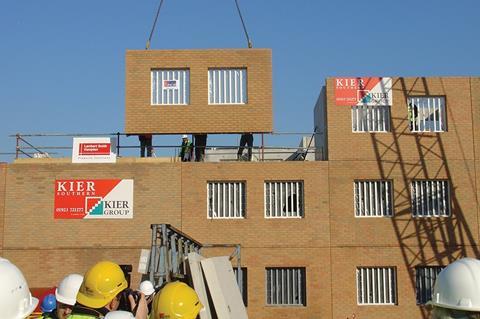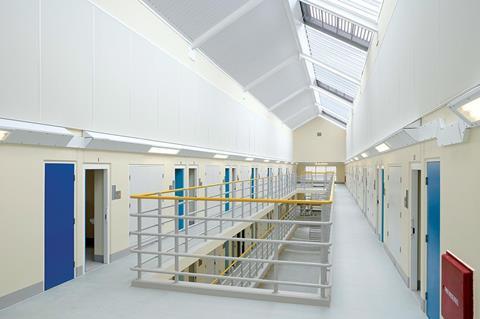 Paying the price
However, £3.7bn is still a lot of money and in terms of finding a financing solution, Lockyer proposes three options. First, he says that, in the long term, regular public sector borrowing would provide the most affordable option. However, he dedicates very little space to exploring this idea, presumably in acknowledgement of how unlikely such a move would currently be.
Next, he proposes using PF2, noting that PFI was used successfully for the construction of HMP Thameside in south-east London. The downside to that idea, however, is that PF2 still requires the government to invest alongside its private sector partners, and Lockyer estimates this upfront equity would come in at around £650m. Finally, the Policy Exchange report proposes a development funding option whereby existing facilities on prime land could be bundled into a development agreement to help fund the cost of new facilities. The idea, varieties of which have been used successfully by now defunct regeneration agency English Partnerships, rests on being able to release the value of a prime city centre site, such as that occupied by HMP Pentonville, in order to fund the development of a new facility on less valuable land.
This last proposal sounds sensible to some with experience of working in the prisons sector. "I think that the closure of some of the older prisons, especially some of the places in inner London, can release land for other things," says Chris Liddle, director at architect HLM and a business member of Policy Exchange. "What do you think the land disposal value is of Holloway, of Wormwood Scrubs, of Wandsworth? These are prime sites. There's a demand in central London from overseas investors that might not raise £4bn but it would certainly raise some capital."
John Hicks, head of government and public at consultancy Aecom, agrees that some inner city prisons might be attractive to developers, but questions the value of these sites. "You can imagine somewhere like Wandsworth becoming a trendy housing development," he says. "But they take huge amounts of time and often have no land value because they're riddled with asbestos and they've got big planning constraints. What's missing for me from this report is the viability of delivery."
Then there is the issue of the new prisons' locations. The report proposes that they are built away from city centres but close to large existing populations with good transport links. The reasoning here is that if prisons can be made more a part of their local community it will help with rehabilitation and that large facilities close to good transport links will help cut the cost of moving prisoners and their families around the country.
Prisons carry with them a lot of negative sentiment about where they're going to be located

Nick Jones, Turner & Townsend
This all makes sense to architect Peter Mellor who while at Capita Architects designed HMP Thameside and the Titan prototype. "We spend taxpayers' money on great sports centres and medical facilities and education centre, and they can only be used by the prison," he says.
"If a prison is properly located, all the times that the prisoners aren't using those facilities then the community can use them. If that happens, then people will become more attached to the prison and the prison will become more attached to the community."
However, Hicks says while the idea is sound in principle, there are cost implications that aren't spelled out in any detail in the Policy Exchange report. "In order to make them work they need to be near interchanges, but so do new homes and shopping centres and offices," he says. "So you're putting these things within bits of real estate within the M25 that are highly competitively sought-after anyway." A Policy Exchange spokesperson said the research didn't specifically address the real estate issue, but claimed that there are plenty of brownfield sites within the M25 that have remained undeveloped for years.
The location of the new prisons will also be a contentious issue when it comes to planning, which in turn will have significant cost implications. Perhaps surprisingly, many inner-city prisons have a positive impact on land values in their surrounding areas and enjoy the support of local people. "If you take Wandsworth prison, the land values around it are pretty high because nobody breaks into your house despite the fact that it's close to Brixton because there's a bloody great prison there crawling with coppers," says Hicks.
Still, it is unlikely prisons in the leafier suburbs will be welcomed with open arms. "The general public is becoming better educated about planning issues and prisons carry with them a lot of negative sentiment about where they're going to be located," says Nick Jones, director of project management at consultant Turner & Townsend. "Nimby groups form quickly these days and their ability to disrupt the planning process by lodging an intent to go for a judicial review adds a lot of risk and uncertainty to the cost and programme of a capital project."
So, while there is broad industry support for Policy Exchange's proposals, many also believe that more work needs to be done to ensure the promised efficiencies are actually delivered and that the projected costs are as accurate as possible. As Aecom's Hicks puts it: "What is conspicuous by its absence is a conversation about land values for new prisons in a highly competitive environment and the values that can be released [from existing prisons]. I'd say, good try, but more work needs to be done on the real estate component."