As the year draws to a close, we say goodbye to some familiar faces and brands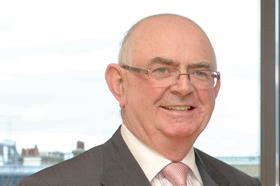 Brands
Capita Symonds
In October property and infrastructure specialist Capita Symonds dropped its name, stating that it wanted to "better communicate the expanded portfolio of solutions that our wider organisation offers". The replacement name? Capita Property & Infrastructure Ltd, of course.
Davis Langdon
In June, US giant Aecom caused controversy when it announced it would soon begin phasing out the Davis Langdon brand. The name ended in Europe in October and will be totally gone in three years, and the firm will be globally rebranded as Aecom. The name's roots stretch back to 1919, when Horace W Langdon set up his practice in Holborn, London. It became one of the world's best-known consultancy firms.
People
Roland Paoletti
Born in London in 1931, Roland Paoletti was hailed as "the Medici of London Transport" for his work on the Jubilee line extension. He took on the job intent on adding aesthetic beauty to the rigid practicality of underground stations. In 1998 he became the first RIBA Client of the Year for his JLE work, and was awarded a CBE in 1999. Paoletti passed away in November.
Francis Golding
The architecture world was saddened by the death in November of one of the UK's foremost architectural, planning and conservation consultants. Born in 1944, Golding led the Urban Programme, a response to the 1981 urban riots. Golding worked with Richard Rogers on the Gherkin, and he consulted with Jean Nouvel on One New Change. He died in a cycling accident in London.
Sir Frank Gibb
Sir Frank Gibb was managing director of Taylor Woodrow from 1979, before becoming chairman and chief executive from 1985 to 1989. He was knighted in acknowledgment of his role in completing Britain's first nuclear power station, Heathrow airport's first terminal and the Channel Tunnel, where he negotiated in French and English when on-site relationships deteriorated. Born in 1927, Gibb died in June.
Patsy Byrne
The sudden death in September of construction magnate Patsy Byrne was felt in both construction and horse racing. Byrne co-founded the Byrne Group alongside his brother Johnny in 1969, and the concrete specialist grew into one of the UK's top contractors. The Irishman, born in Kerry in 1949, owned several champion race horses and was involved in the construction of the Shard, and the Olympic and Emirates stadiums.
Rick Mather
US architect Rick Mather was born in 1937. He moved to London in 1963, and founded Rick Mather Architects a decade later. Mather was widely regarded as a master of using space and loved to work in areas of cultural interest, including museums and universities. He was nominated for the 2010 Stirling prize for his expansion of the Ashmolean Museum in Oxford. He died in April after a heart attack.
Sebastian John
Civil engineer Sebastian John, 26, was one of six Britons killed in January's Algeria hostage crisis. He had been sent to Algeria on a training course by BP, where he had started working the year before. John left Loughborough University in 2009, with a first class honours degree in civil engineering.
2013 was host to some spectacular successes. You can see our rundown of the year here, and our top 10 rundown of the best here. Alternatively, you can have a look at what we consider the biggest blunders of the year…
It was a dramatic year for others. It wouldn't be Christmas without some family feuds in the industry. We also said hello to some new people. There were some high-profile step-downs; we round up the highlights with our Christmas Jumpers feature.
And of course, it wouldn't be Christmas without gifts … Some of the best presents are in our list here, but of course there's the odd unwanted gift …