Their balance sheets battered by recent Conservative policies, housing associations are being forced to find efficiencies, with some taking repairs and maintenance work in-house and leaving private contractors out in the cold. But the route isn't necessarily an easy win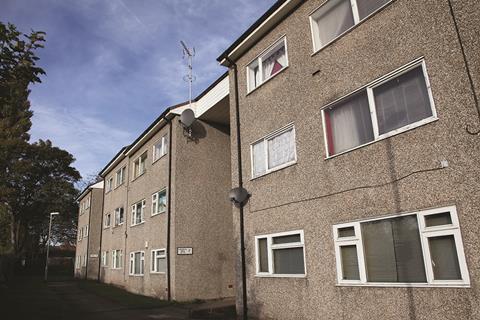 Housing associations are under the cosh.
The last few months have seen a series of initiatives targeting the organisations that not so long ago were Whitehall's housing darlings.
The Conservative manifesto included a plan extending the right to buy to housing association tenants, a move that threatens to capsize the associations' balance sheets. Another blow was last month's Budget shock move to limit their rent rises.
Keith Simpson, managing director of consultancy Just Housing, says: "The government is coming after them [housing associations]. They see them as very fat and soft targets. They have huge reserves, with 65% of their income guaranteed through housing benefit."
In this harsh new climate, associations are seeking out efficiencies wherever they can. And within the last few months the spotlight in many registered social landlords' boardrooms has shifted to the humdrum subject of repairs and maintenance.
Recent months have seen big housing associations, like London & Quadrant, Family Mosaic and Affinity Sutton, take this work either completely or partly in-house by setting up direct labour organisations (DLO). The giant housing association Circle recently decided not to renew its £350m repairs deal with Kier following a damning report into the quality of Circle's repairs services by the Homes and Communities Agency, the sector's regulator, which downgraded the landlord for its "exceptionally poor" performance.
With moves afoot to revive the old-fashioned DLOs on a pan-London basis, Building explores why housing associations are turning their backs on private contractors.
Contractor services not up to scratch
Steve Douglas, director of social housing consultancy Altair, says housing associations are becoming increasingly fed up with the quality of the service offered by their contractors. "Recent experience among the largest associations has not been great," he says. "Each of the largest associations describes a different or a particular issue with any one of a number of established contractors. Associations are not getting the price and responsiveness that they would expect."
Associations do not feel they have achieved best value for money and are wanting to regain control of all aspects of the procurement process

Steve Douglas, Altair
Just Housing's Simpson, who runs an umbrella body for social housing DLOs, believes big contractors aren't suited to the fiddly business of providing responsive repairs and maintenance. "The private sector has never really understood how to deliver jobbing repairs," he says.
And associations believe that service quality has deteriorated over the last four to five years since two of the sector's major players, Rok and Connaught, collapsed into administration in 2010.
Part of the reason for slipping service standards, believes Douglas, is that there is less competition for repairs and maintenance business than was the case at the turn of the decade. "The reduction in the number of contractors in the sector has led to a perceived fall in the quality of service," he says.
Paul Wenham, property services director for Southern Housing Group, acknowledges that he often sees the "same old faces"when putting out tenders.
The other problem is that in a drive to boost efficiency, associations went down the "big is beautiful" route. Altair's Douglas says: "A few years ago, associations moved to large-scale contracts with a view that they could achieve significant economies of scale and significant cost reductions as a result. Quite a lot of that hasn't borne fruit: associations do not feel that they have achieved best value for money and are wanting to regain control of all aspects of the procurement process."
Will Hughes, business excellence director at contractor Osborne, however, insists that there is no shortage of competition. Alan Long, executive director at the market-leading repairs contractor Mears agrees, and notes that his company is winning the same proportion of tenders as it was three years ago. "If it was less competitive we would be winning more, so it feels very competitive," he says.
Instead, Hughes argues that the problem is undercutting. "We have seen a period where there has been an acceptance of low-priced, sub-economic bids, which we are seeing the results of now."
What he describes as "suicide bids" were especially common in 2009/10 when recession-hit contractors were understandably keen to grab whatever work they could. Housing associations were happy to exploit these bidding practices, Hughes believes: "A lot of associations saw an opportunity to re-procure and get lower prices."
In this environment, he says contractors had few incentives to offer a good service at greater cost. "If you base everything on price, everybody will chase price."
Carnage
"That sort of thing is carnage, bad for the contractor and the landlord and massively wasteful," says Hughes, who observes that associations are now taking a closer look at bids that look too good to be true, while fewer contractors are submitting suicide bids.
Mick Williamson, managing director for repairs at Willmott Dixon, agrees: "They're still out there but not as prevalent as before. A lot of smarter clients who have been burnt are more astute at spotting bids that are not financially viable. The better contractors know that it's a dangerous approach."
He adds, though, that there are "still a lot of contracts where you know that the cheapest price will win it."
Hughes says: "If you have a landlord that is realistic about what is needed to achieve a good repairs service and recognise that a bad repairs service has a huge impact on customer satisfaction and loyalty, they can take a sensible view about the right way to deliver the services and right costs to deliver that."
Whatever the excuse from contractors, there's no doubt some of the provision has been very poor. The HCA's report into Circle Anglia noted that for three months last year, fewer than a fifth of urgent and emergency repairs for subsidiary Circle 33's 8,000 homes, for which Kier had the contract, were carried out on time, something which had the potential to cause "serious detriment to tenants". At the time Kier's housing maintenance MD Duncan Mawson said the firm agreed it was "preferable for both parties, if Circle Housing takes responsive repairs back [in house]."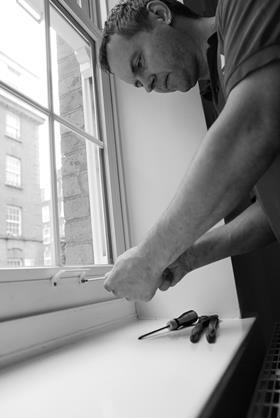 However, Willmott Dixon's Williamson believes that the picture of poor service quality painted by associations is not fair across the board. "I see good organisations delivering a good service: every contractor has contracts that haven't gone as they would wish," he says, adding that housing associations have become a lot more demanding in terms of service.
"Clients' performance requirements have increased while margins have decreased," says Williamson, who remembers that while 80% customer satisfaction was regarded as a good rate a decade ago, these days it is now more likely to be a trigger for contract termination.
"Across the board you see KPIs (key performance indicators) of 95-100% with penalties if you don't achieve them."
"Expectations have gone up and the propensity to part company rather than work through problems has increased. Extremely high-level service is now the norm and while housing associations want a better service, they have not increased margins," Williamson says, adding that margins of 3-5% are usual .
"It sounds high, but if you were a gambler and you bet £10 on a horse and you got 30p back, you would not see that as a particularly good gamble."
And while margins have remained flat, the contractual regime has shifted from bonuses for good performance to penalties for messing up. "Additional profit for performance has nearly gone," he says.
Operating on such tight margins increases the temptation for contractors to recoup the money from other avenues. Associations complain that contractors using so-called "price per property" agreements will try to claim extra for items that should be part of the core service, such as fixing sticky doors.
Neil McCall, group operations director of Affinity Sutton, says: "Those are wasted resources that should go on customer service."
Besides the desire for better service, the other big driver for housing associations is tax. By setting up in-house arrangements, social landlords do not have to pay VAT on services provided.
However, Osborne's Hughes cautions that associations should think beyond their tax when considering whether to set up a DLO. "Once you start to install the IT systems needed to properly run a risk and maintenance service, the costs start to rack up. It's a case of understanding the cost base of delivering the service. The cost base will be fairly similar whether it's in-house or outsourced."
Williamson points out that housing associations have less expertise in areas like health and safety than contractors.
The risks of going it alone
Southern's Wenham has set up DLOs in two of the group's regions. But he admits there are risks involved in going down this route, such as finding the right staff. As a result, he says he is not in favour of establishing in-house arrangements across the whole of Southern.
"It's a double-edged sword. There's always a concern you are putting essential services to tenants at risk. If it goes wrong, it goes very wrong," he says.
Some believe the answer to such concerns is for associations to club together on repairs and maintenance.
[Setting up a DLO] is a double-edged sword. There's always a concern you are putting essential tenant services at risk

Paul Wenham, Southern Housing Group
Douglas' consultancy Altair and Just Housing are talking to a number of the capital's G15 housing associations about setting up a pan-London DLO. Douglas puts the case for such an arrangement. "You could achieve significant economies of scale."
Simpson says: "If we could persuade people to co-operate, there is an amazing amount of money to be saved by stopping operators going across London to locations for different housing associations."
"It's got to be sensible just in terms of carbon emissions not to have so many white vans going backwards and forwards. You could dwrive efficiencies and improvement in repairs without a problem," he says, adding that further efficiencies could be generated from bulk buying of materials.
The boss of housing association Family Mosaic, Brendan Sarsfield, says he is happy to talk to the promoters of the pan-London DLO, but is nervous about creating a repairs behemoth. "I don't think in-house versus outsource is the issue: you can create the large contractor problems with a DLO."
Despite a number of high-profile moves by associations to go in-house, Williamson says there hasn't been a "massive shift" towards such arrangements. Even if they take off, he believes there is enough work to go around. "If you add up the number of social landlords and property, it's £60bn of spend per annum," he says.
And despite the harsh words he has for contractors, Douglas has an olive branch for them: "It's important that they get back to basics: deliver to the right price and in a responsible way. It's a significant market and it's important that there is a mixed economy of providers."

Business models
Responsive repairs covers ad hoc jobs as opposed to planned maintenance and refurbishment, which is normally covered by a different set of contracts. The key to a successful repairs operation, which is rolling rather than project work, is organisation, says Affinity Sutton's McCall.
"Responsive maintenance is about logistics: getting the right people with the right equipment to the right place. It's all about scheduling."
Contracts are usually let over several years. Five years is generally the minimum desirable length for a contract, says Osborne's Hughes: "Any less than that doesn't enable contractors to mobilise." The nature of repairs and maintenance means it is more likely to be delivered by directly employed staff as opposed to subcontractors, which means they have to be recruited and trained. "Repairs and maintenance is not something you can pop in and out again after six months," he says.
Despite the low margins on offer from repairs and maintenance, the predictable nature of the work helps to explain why contractors are interested in such jobs.
Willmott Dixon's Williamson says: "You have certainty as long as you perform. Future order books stretch further into the future than project order books. This work will always be required, this has to be done to keep houses up to standard."

Family Mosaic: Choosing a mix of contractors
Until last year, the north London-based Family Mosaic housing association had a sole supplier repairs and maintenance arrangement with Mears. However, strains in the relationship led the two organisations to part company in March last year.
Now Family Mosaic no longer has a single, dominant supplier – 15% of the association's responsive repairs work is carried out in-house with the rest performed by a variety of SME contractors.
Having a mix of contractors enables Family Mosaic to benchmark one against the others, says chief executive Brendan Sarsfield.
The arrangement has started well, he says, pointing to a halving in the number of orders for repairs issued over the last 12 months. "We were having problems with repeats: things are being done right first time rather than having to go back," says Sarsfield, who adds that complaints are down by more than 50%.
But he is wary about the idea of taking all of the association's work in-house. "We don't want to make the same mistake of putting all our eggs in one basket."