An estimated 2,000 people join a protest for affordable housing in London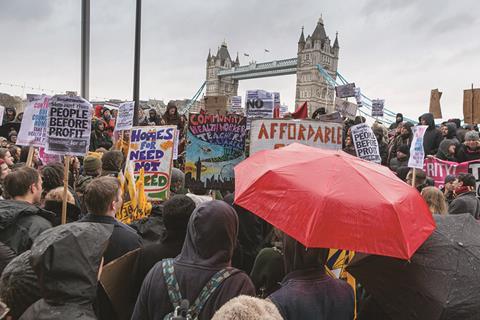 An estimated 2,000 people demonstrate last Saturday outside London's City Hall to demand mayor Boris Johnson urgently tackle the housing crisis.
The protest, organised by 'March for Homes', called for measures including more council homes and a control on private rents in the London area.
The march started at Elephant & Castle, where regeneration has drawn criticism for pricing out local residents, before proceeding to the mayor's office at City Hall.