Hundreds evacuated from Torch skyscraper in Dubai after fire broke out across higher storeys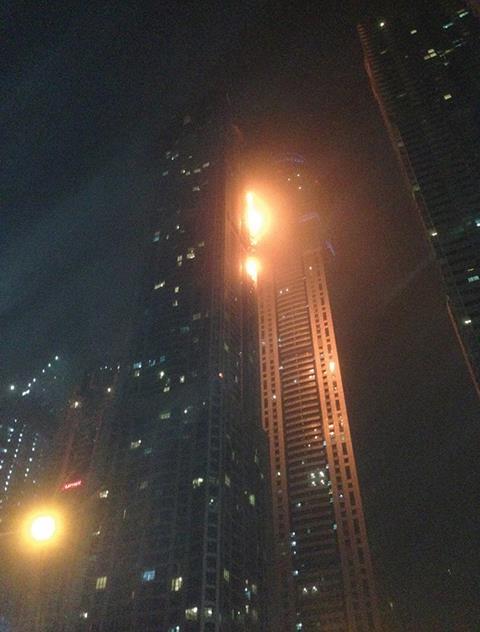 Hundreds of residents were evacuated from the Torch skyscraper in Dubai, one of the tallest residential buildings in the world, this weekend, after a fire broke out across the higher storeys. The cause of the outbreak at the 1,105ft-tall building is currently unknown. No casualties were reported.
The 79-storey skyscraper, considered to be the 32nd tallest building in the world, was the tallest residential building when it opened in 2011, but has since been surpassed by six others.