Signs are that Carillion's implosion in January has triggered a sudden downturn in contract awards and a nervousness that contractors could topple. Is the shock liquidation at fault or are wider problems to blame?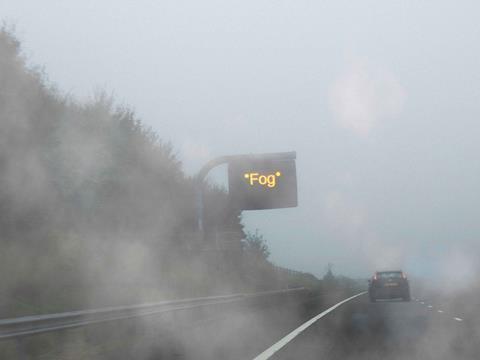 The collapse of Carillion – the UK's second-largest construction firm – into liquidation in January was a huge shock to the whole building industry. Since then the repercussions of its downfall have been rippling through its suppliers, partners and clients, prompting lay-offs and chaos on unfinished sites. The head of the Insolvency Service, Sarah Albon, has said the estimated 30,000 firms thought to be owed a combined total of over £1bn stand little chance of seeing any of that back, while listed contractors such as Balfour Beatty and Galliford Try have had to write off £44m and £25m respectively to pick up the pieces on the troubled Aberdeen Western Peripheral Route contract. (Galliford Try has since had to complete a rights issue of more than £150m to cover spiralling costs on the project.)
However, as well as these direct repercussions, in the latest results from construction firms it is possible to pick up evidence that the collapse of the £5bn construction giant is having an even wider impact, affecting new orders coming into the sector. Last month materials firm Polypipe went public, saying the demise of Carillion was potentially leading to "further project delays as main contracts are renegotiated and the impact on subcontractors works through the market".
Alastair Stewart, analyst at Stockdale Securities, says the reality is more serious still: "The market's undergone a serious hiatus since Carillion folded, with a range of major contractors reporting marked delays in contracts being signed off. Everyone's going through massive due diligence and contracts aren't getting signed."
"[The collapse of] Carillion is forcing people to rethink the culture of a tick-box approach to assessing financial stability"

Mark Robinson, Scape
So, with evidence from purchasing managers that new construction orders have fallen in both of the first two months of the year, is there any danger of a Carillion-inspired downturn, or are other factors at play?
Market signals
Last year looked, on the surface, relatively healthy: according to ONS figures, 2017 saw total output rise to £156bn from £149bn in 2016, largely on the back of buoyant housing and infrastructure spend.
However, quarterly figures show output appears to have peaked in the spring of last year, and has been falling since. Moreover, new orders, despite the procurement of large volumes of HS2 work, grew by just 4% overall, and fell in the commercial market by 8% year on year. The most recent quarter, to the end of 2017, saw new orders 1% down on the same quarter the year before.
In 2018, the CIPS purchasing managers' index has described the industry as "flat as a pancake" – sitting at almost exactly the 50% level that implies neither growth nor decline. However, in both the January and February PMIs it said new orders had fallen, with business confidence at "one of the lowest levels seen in the last five years." The latest data for March is even worse, with the index dropping to 47 and new orders taking their steepest fall since July 2016.
Stay alert
While few in the sector see as stark a crisis as Stockdale's Stewart, there is widespread agreement that public sector clients are taking a second look at many contracts. While announcing strong 2017 results, Morgan Sindall's chief executive John Morgan warned analysts in February that customers, "especially the public sector", were looking more closely at their suppliers' balance sheets in the wake of Carillion's failure. He said: "They're asking many more questions about the balance sheet and about movements of the balance sheet between reporting periods, which is interesting. It's entirely logical – the changes in recent weeks will have cost the public sector purse dear."
Cenkos analyst Kevin Cammack says: "Contracts are taking longer to let in the public sector as clients do somewhat more due diligence. It's possible that might see certain firms lose out on work, too."
Mark Robinson, group chief executive of Scape, which runs a series of public sector construction frameworks, says that while work is still coming through, public sector clients are doing a "double check" to ensure that contractors they sign up are not in any danger of going the way of Carillion. "Carillion has made them really think about who their projects are going to be delivered by, and it's going to mean they're a bit more sceptical," he says.
Indeed, Robinson says Scape is already looking at how it can introduce more detailed financial vetting itself into the procurement of its frameworks in order to detect any contractors with Carillion-style problems – while avoiding a crude "tick-box" approach that simply cuts out smaller firms.
He says: "It's difficult because Carillion's financials were presented in such a way you didn't easily know what the true picture was. But we're talking to our financial advisers about how we can ensure our public sector clients aren't at risk of hiring people who go the same way.
"Carillion is forcing people to rethink the culture of a tick-box approach to assessing financial stability."
"The big top-tier lenders are not lending as much as before, because they're seeing greater risks"

Blane Perrotton, Naismiths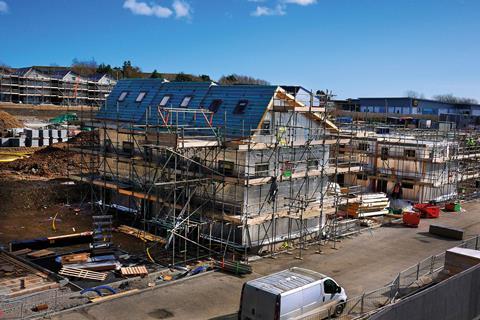 Caution
Nevertheless, while these delays are acknowledged, many suspect this issue will simply push back the award of contracts by a few weeks or months but not hit workload in the long run. Cenkos' Cammack says: "It looks to be just a timing thing. Things are taking longer and customers are thinking harder, but there won't be a loss of work."
Moreover, for those firms that are well capitalised, the client focus on balance sheet strength could become a real selling point, as indicated by Balfour Beatty boss Leo Quinn's recent claim his firm has "the strongest balance sheet in the sector". Likewise, in his comments to analysts in February, John Morgan said: "We see our balance sheet as a competitive advantage and we want to use that wherever we can."
However, the issue appears to not just be limited to public sector construction contracts, with long-term services work potentially even more seriously affected. Rupert Soames, chief executive of outsourcing giant Serco, recently called for a complete reset of the relationship between government and the private sector. He admitted that by putting at risk the delivery of several significant and sensitive public sector contracts, the collapse of Carillion "has reignited the already glowing embers of the debate about the desirability of allowing private companies to deliver public services." Reporting Serco's 2017 results, Soames said: "There is a very real risk that this [Carillion] will make the UK government more than normally cautious in dealing with its suppliers."
Cammack agrees that the Carillion situation has acted to exacerbate already existing incentives to public bodies to sit tight and not tender large services contracts. "What we're seeing is that renewal dates are coming up but they're not retendering, they're just leaving the incumbent in place, because the process has become that much more complex. This is because of Carillion, but it's much more about the costs of meeting the rising minimum wage and apprenticeship levy. The cost of providing these services has gone up."
Moreover, it appears to be not just public sector clients that are getting jittery. Blane Perrotton, managing director of surveying firm Naismiths, which acts to assess projects on behalf of banks lending to construction projects, says more and more lenders are employing their own agents to do separate due diligence before authorising loans. "This is slowing down contract awards, definitely," he says. "The big top-tier lenders are not lending as much as before, because they're seeing greater risks." This testimony is supported by Andrew Dixon, head of policy at the Federation of Master Builders. He says: "Our members say the banks are looking with a bit more reluctance to lend to construction generally. This is going to make borrowing more difficult."
Fog ahead
The problem is that this nervousness about contractor stability comes on top of a market already plagued by a large dose of uncertainty. Recent government figures from the Office for National Statistics show that new orders fell sharply in the last quarter of the year, while overall output has seen three consecutive quarters of decline, and fell again in the first month of the year (see Market Signals, previous page). The only metric at the time of writing to have reported on the period since Carillion's collapse, the UK Purchasing Managers' Index produced by IHS Markit and CIPS, has reported falls in new orders in January and February, while the sharpest decline since July 2016 happened in March.
Meanwhile, £4bn-turnover contractor Kier was one of many to have signalled that project delays affected its results last year, and Morgan Sindall has told investors in its results presentation to expect construction revenues to fall in 2018. Investment bank Berenberg said in a recent analyst note that: "The general consensus view among many investors we speak to is that the UK construction market is struggling at present."
Chief of the factors weighing on construction is seen to be the weak commercial market, held back by fears over political uncertainties such as Brexit. Commercial construction work accounted for nearly one-third of all new construction work in 2017, but saw a steep drop-off in new orders across the year, down 8% on 2016.
For Stephen Rawlinson, analyst at Applied Value, this, rather than the Carillion fall-out, is the main concern he has for the sector's health: "None of this political uncertainty is going to be solved overnight. For example, Brexit has led financial institutions to review where they are based and, whatever the deal is, they seem to have concluded that the political and geographical risk of having so much business concentrated in London is too much, so they're looking to gradually reduce exposure."
At the same time, says Simon Rawlinson, partner at consultant Arcadis, contract signing is also being held up as both clients and contractors seek to cover themselves in the event of a "no deal" Brexit that stops materials being brought into the country as expected. "Contractors are inserting Brexit clauses and clients are asking for high levels of indemnity on fixed-price contracts. It's really hard getting people to sign," he says.
Despite all this, residential development remains strong and few foresee an immediate dramatic downturn in the market. Naismiths' Perrotton says the commercial and residential markets are being kept going on "easy money" from new-entrant lenders, which are taking up the space vacated by the traditional funders' reluctance to lend. Given the strong headwinds, though, he wonders how long this can last. "Some of these deals", he says, "are frankly shit deals and shouldn't be lent on. I think there's a storm coming and we'll find there's a backlog of reckless lending been going on."
Whether Carillion, political uncertainty or Brexit is the main cause of the current malaise, it appears contractors are right to be cautious over prospects for 2018.