A decade before T&T's deal it was Aecom's takeover of DL that rocked the QS market, triggering an exodus of partners and a spate of start-ups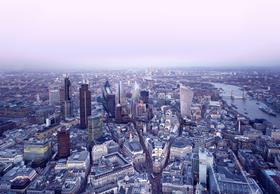 This piece about the spin-off firms in the wake of the Aecom takeover of DL is republished as it appeared in 2013 with the subheading Building profiles the many new start-ups launched by former Davis Langdon partners

When Building broke the news this month that six former partners of Davis Langdon were setting up a consultant of their own - to be called Alinea - regular readers may have had a feeling of deja vu.
Hadn't we been here before? Yes, indeed, at least 15 times in two-and-a-half years.
The reasons for such a proliferation of Davis Langdon (DL) staff exiting to go it alone are many and varied – and well-rehearsed. See our January feature on the 'Culture Shock' at DL following its 2010 takeover by Aecom for a detailed analysis.
Alinea Consulting is the latest – and arguably most high profile – "son of DL" so far. It's been founded by four of DL's most senior former directors – former head of commercial Paul Allen, former head of tall buildings Steve Watts, former head of offices Iain Parker and former head of retail Paul Zuccherelli – and two former EC Harris partners that until 2010 worked at Davis Langdon – Richard Taylor and Mark Lacey.
Arguably Alinea has a lot of catching up to do, with so many other DL spin-out firms already out of the blocks.
Here we profile DL's many offspring, starting with Quantem, a firm that beat the other 15 to the punch by launching a full four years before Aecom came on the scene.
Quantem – Founded August 2006
Who? Founded by former DL partners Blake Turner, Bruce Paterson, John Barbour and Mick Rogan. Now 34-strong, 16 of whom are ex-DL.
Where based? Chancery Lane, London
What? The first of the DL off-shoots, Quantem was founded a full four years before the 2010 Aecom takeover of DL. It offers services including quantity surveying, building surveying, M&E quantity surveying, contract administration and employer's agent. It covers commercial, retail, residential, building services, private and public sector.
What they say? "Quantem started the breakaway trend from DL – it was the first substantial breakaway for some years. We're now an established and successful practice."
Random fact. Building magazine consultant of the year (fewer than 100 staff) winner 2013.
Bremner Partnership – Founded March 2011
Who? Founded by former DL partner Stuart Bremner. Currently three-strong.
Where based? Cambridge
What? Key services are project management, cost management and consultancy services. Primary sectors are commercial, residential, education, health and mixed-use masterplanning.
What they say? "Clients have been really supportive of our new venture and it's refreshing to be focused 100% on project delivery and client satisfaction. The vast majority of our work is repeat business from existing clients and that's how we plan to grow our business in the future."
Richard Utting Associates LLP - Founded August 2011
Who? Founded by former DL senior associate Richard Utting and since joined by three further former DL staff.
Where based? Norwich
What? Consultant offering cost management, project management, employer's agent, contract advice, risk advice and claims, bank monitoring and insurance valuation services. It covers all major sectors. Has plans to recruit on average two people a year over the next three years.
What they say? "The most important thing in business is having the right people, especially with a start-up company. All of our people have worked closely together for many years so the transition from old to new was seamless."
Random fact: "We have over 80 years of industry experience between our four technical staff members, of which 65 years of those were gained at Davis Langdon."
CA4 Partnership – Founded November 2011
Who? Founded by former DL partners Clive Searle and Tim Beresford. Joined in January by former DL associate Satnam Kainth. Supported by three surveyors.
What? CA4 provides tax advice, primarily relating to capital allowances, on commercial property. We advise on all types and size of properties which to date have ranged from a £250,000 retail fit out to a £175m office purchase. Founders Searle and Beresford were partners at Crosher & James before the firm merged with DL in 2001.
What they say? "As our strapline suggests – Expertise with Experience - CA4 was created with the sole intention of providing high level advice using the nearly 25 years of experience in this niche area of tax that each of the directors possesses. Rather than just fronting the service The Directors are able to focus on what they like best – hands on advice."
Random fact. The directors estimate that to date they have saved nearly 2,500 hours of time typically lost to internal meetings and general management functions in a large business.
TKR Consultancy – Founded November 2011
Who? Founded by former DL partner Tim Knee-Robinson
Where based? Bedford
What? TKR is solely owned and run by Knee-Robinson. Its key services are NEC contract advice and training covering all sectors; project management - focused on education, cultural and industrial sectors. It covers the whole of the UK (NEC advice and project management) and Hong Kong (NEC advice only).
What he says? "Initially I was concerned about setting up my own business and the consequential risks, but it has been great being in charge of your own destiny and I have not looked back."
Exigere – Founded March 2012
Who? Led by partners Daniel Fryer, David Happell, Richard Hopper and Fiona Corcoran who are all former DL partners.
Where based? Clerkenwell, London
What? Construction cost advisors working in the commercial sector in all its guises, as well as undertaking projects in the residential, cultural, industrial and leisure sectors.
What they say? "Fun, innovative, progressive, (oh and BIM enabled)! We have more than doubled in size since inception and have found the opportunity rather liberating."
Random fact. The team involved in the Angel redevelopment for Derwent London now all work at Exigere.
SouthView – Founded March 2012
Who? Founded by former DL partner Tony Llewellyn
Where based? Hertfordshire
What? Llewellyn describes himself as a business coach, working predominantly in the property and construction sectors.
What he says? "Professional people hate the idea of being a 'salesman', but are quite happy to be seen by their peers as a 'rainmaker'. One uses hard work, and empathy to build relationships quickly, whilst the other uses mystical powers to create precipitation during periods of drought. Strange how many firms are still relying on magic."
CoreFive – Founded May 2012
Who? Founded by five former DL partners – Chris Amesbury, James Clark, Gerard Cook, Barry Hayden and Steve Pickersgill. Now 15-strong.
Where based? Southwark, London
What? Year-old DL spin-off CoreFive was founded by four former leading figures of DL's London team and its former head of the Nordic countries (Pickersgill). Its core business is construction cost management, but additional services include employers agent, client advisory, risk and value management, procurement consultancy, fund monitoring and due diligence. Sectors include office development, resi development, corporate fit out and cultural projects.
What they say? "The biggest success of our first year is our client list, which includes Helical Bar, Derwent London, Grainger, Land Securities, QNB Capital, Almacantar, Native Land and Realdania. The number of significant schemes we have become involved with suggests we are managing to bridge the gap between the small niche practice and the major players."
Random fact. One of our projects is the conversion of Davis Langdon's old HQ on Kingsway into prime residential and serviced apartments.
Implementar – Founded May 2012
Who? Founded by former DL hotels and resorts partners Ian Memmott and Alasdair Maclean.
Where based? Fitzroy Square, London
What? The firm offers cost, project and development management services in hotels, resorts and mixed use leisure destinations worldwide – 90% of their work is outside the UK.
What they say? "We have had a solid and exciting first year working on some fantastic developments in a wide range of destinations including The Baltics, Abu Dhabi, Azerbaijan, Goa, Angola, China and the UK. Next year looks like being as exciting if not better."
Random fact. The founding partners have worked on projects in over 50 countries.
MBW Cost Consultants – Founded May 2012
Who? Founded by former DL partner Nick Mulholland and Nick Bending
Where based? Reigate, Surrey
What? MBW is a building services cost consultant, working in commercial, residential and data centre markets. Currently only two founders partners but looking to expand next year.
What they say? "We wanted to concentrate on working on projects rather than running a large department. We could see that as buildings become ever more complicated, there is more than ever the need for specialist advice from personnel that speak the same language and can communicate effectively with the design team to get the best results for our clients. Our much lower overhead means we can dedicate much greater time to our projects than was previously possible."
Atorus – Founded May 2012
Who? Founded by former DL partner Erland Rendall
Where based? Durham
What? Rendall was former head of Abu Dhabi / thought leadership at DL. Whilst based in Durham, he spends 99% of his time in client offices. Primary services are business and project performance consultancy.
What he says? "Be prepared for the challenge - personally and corporately - of moving out of your comfort zone. An invaluable investment for the long-run. I provide support to players in the market who recognise the need to change, have the desire to maintain or grow competitive advantage and value a collaborative approach to problem solving."
Random fact. There are only 6 people called "Erland" currently living in the UK. That's what I call a competitive advantage!
Quantex Qatar – Founded July 2012
Who? Founded by former partners Simon Trafford and Neil Hamilton. Now 17-strong.
Where based? Doha, Qatar
What? The founders learned their trade over a combined 37 years at DL. Offering quantity surveying and cost management in Qatar. Other services include project management, risk and value management, loan monitoring, due diligence and strategic disaster recovery of distressed projects. Covers all sectors, although majors in commercial offices, residential and mixed use.
What they say? "Qatar is an exciting place to do business and the challenges set down by the Qatar National Vision 2030 and of course the FIFA 2022 World Cup Finals, present an unprecedented opportunity to businesses who can deliver a good quality, reliable and trust-worthy service."
Random fact. The 'Q' from Quantex as illustrated in our logo was devised from a finger-print – it represents us 'making our mark' on our projects.
Time | Quantum Expert Forensics Ltd – Founded October 2012
Who? Founded by former DL directors Christopher Ennis and David Halford, supported by three associates.
Where based? Austin Friars, City of London
What? One of two firms founded at the time Aecom closed DL's legal support division (the other is Tempus Delay Analysis - see below). The firm offers expert advice and expert witness services, adjudication, mediation and arbitration in connection with construction disputes in all sectors.
What they say? "TQEF is less of a mouthful"
Random fact. Chris has just been elected to the Society of Construction Law Council.
Tempus Delay Analysis – Founded November 2012
Who? Founded by former DL partner Ian Robinson; supported by five further former DL staff.
Where based? Fleet Street, London
What? One of two firms founded at the time Aecom closed DL's legal support division (the other is TQEF - see above). DL's former head of legal support Robinson and five of his team resigned from DL in July 2012 to set up Tempus Delay Analysis. The firms specialises in forensic programming and delay analysis, supporting clients and their lawyers throughout the dispute process. Projects range from commercial offices to defence establishments to nuclear power stations.
What they say? "There is now a sense of liberation in being able to run my business the way I think it should be run, in the interest of its clients rather than the stock market."
Schumann Consult – Founded January 2013
Who? Founded by Nick Schumann and his son Mark Schumann. Both are former DL directors. Now six-strong.
Where based? London
What? Nick co-founded Schumann Smith – which merged with DL in 2000 – and within DL helped grow the world's largest specification consultancy. Mark also joined DL in 2000. He has worked in specification consultancy in London, New York, Oslo, Moscow and Dubai. Schumann Consult provides two core services – specification consulting and design management.
What they say? "We are delighted to be an independent business, getting back to the basics of working directly with our architectural clients. Our business is based on family values, which we believe gives our business the warmth and culture that makes clients and staff want to work with us. We are proud and excited to be a father-son team, which to us is nothing new, having worked together for over 10 years during our time at Davis Langdon. We understand each other very well, have complementary skills, share the same vision and now feel free to operate as independent consultants in a modern way."
Random fact. If you ever meet us and don't know what to talk about, just start talking sport and you won't shut us up. Nick's specialist subject is rugby, Mark's is cricket, and both support Everton.
REAL Consulting – Founded January 2013
Who? Founded by former DL partners Stephen Brown, Mark Baxter and former DL associate partner Alex Walker
Where based? Norwich
What? Founders have combined experience at DL of over 65 years. Main services are cost, project management and employer's agent. Sectors include historic buildings, residential, student accommodation, commercial offices, retail, education, research, healthcare, industrial, hotels, sport and culture, masterplanning. Operate locally, regionally, throughout the UK and international experience in continental Europe, Russia and CIS.
What they say? "REAL Consulting provide high calibre experienced people who engage with the client and their team personally and will not hesitate to 'go the extra mile'. Great sense of freedom after having left DL."
Alinea Consulting – Founded May 2013
Who? Founded by former DL partners Steve Watts, Iain Parker, Paul Allen and Paul Zuccherelli and former EC Harris Partners Richard Taylor and Mark Lacey. Alinea is currently 10 people strong, with 5 others joining in the next couple of months.
Where based? Blackfriars, London
What? The latest and arguably most high profile DL off-shoot so far, Alinea is likely to compete with more established rivals, particularly in the London market. It is already involved in several live projects. It offers audit and due diligence, benchmarking, cost modelling, cost planning, cost management, change management, design review, employer's agent, estimating, feasibility studies, fire insurance valuations, market insight, project monitoring, procurement and contract advice, project rescue, risk management, sustainability advice, value management, whole life costing. It covers commercial, workplace, retailers, retail development, mixed use and masterplanning, residential, infrastructure, education, reinvention, tall buildings.
What they say: "Given the combined experience of the founding partners (150 years) we see ourselves different to other recent start-ups in that we are setting the business up to compete with the established competition from the very beginning. We are investing money in the areas we believe will make a real difference to clients, areas that we know clients will value."
Random fact. The combined personal experience of the founding partners include delivery of over 20m sq ft of central London office space, the largest retail regeneration scheme in Europe and over 500 storeys of tall buildings experience.
And others…
APAR Consulting, founded by former DL partner Sam Mackenzie, declined Building's invitation to provide information.
Freelance consultant in Bahrain, former DL partner Donn O'Shaughnessy, could not be contacted.