Six leading figures who worked on the London Olympics explain how the experience is shaping the work they do now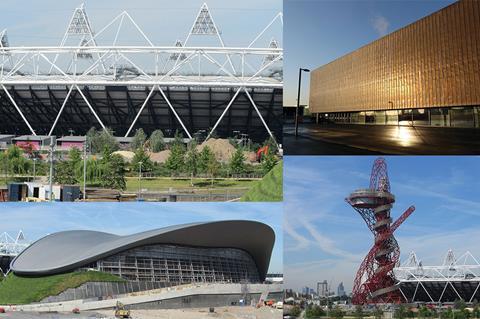 Since the giddy Olympic weeks of last summer, there has been a lot of talk about the physical and financial legacy that the 2012 Games produced from the emerging Queen Elizabeth Olympic Park in Stratford to the international business opportunities created for the firms involved up and down the country.
Here, Building takes a look at Olympic legacy on a more personal level by asking six leading figures involved in the Games how they are using this experience in their current roles.
Bill Grose, Arup director and former head of the firm's 2012 Olympic Park design team, now working on HS2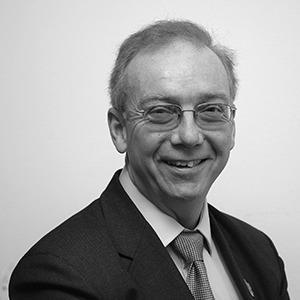 I spent five amazing years leading a large Arup team planning and designing the Olympic Park, coming away brimming with great stories and lessons for the future.
After my work on the Park was finished, I took a secondment into HM Treasury, where the newly-formed Infrastructure UK department was to research why economic infrastructure in the UK tended to be more costly than in other comparable countries, and what we could do about it. The Olympic Park's financing and governance arrangements, its "priority themes", approach to design, and procurement methods all provided great examples of how we can do things right when the broader political will exists. The IUK cost review was published in December 2010, and the government's focus on infrastructure has been increasing since.
I am now working on High Speed Two, as part of a small team charged with finding and implementing ways of delivering the project more efficiently and at a lower cost without compromising on scope or quality. Again, my experiences from the Olympic Park, together with my knowledge of tunneling, engineering design and risk management, are proving invaluable. Achieving a collaborative approach, designing for efficient construction and embracing innovation while ensuring that risks are understood and managed within the contractual framework, is the balance to be struck.
The single most important lesson I took from London 2012 was that it's all about people - a collaborative, focused, empowered team of good people can achieve great things.
Charis Pateman, Atkins' project manager for engineering works on 2012 venues including Wimbledon, ExCel and Lord's Cricket Ground then seconded into the London Organising Committee of the Olympic Games and Paralympic Games Ltd (Locog) to work on service routes. Now working on the City Airport Development Programme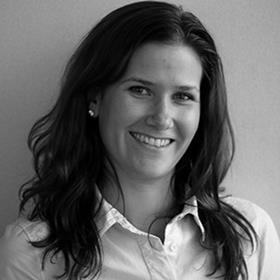 Since the Games I have been working as an assistant project manager on the initial design phases of London City Airport's £250m City Airport Development Programme (CAPD). The project will enable the airport to meet future anticipated demand and incorporates new aircraft parking stands, an extension to the terminal building, a new eastern passenger pier and an extension to the taxiway running alongside the runway.
The London 2012 sustainability mindset has helped in the design of the airport buildings. These will be built to the future building control standards working towards zero carbon. During the Games, I was exposed to a large number and variety of stakeholders, which has given me a greater understanding of how multiple departments and individuals can collaborate effectively to achieve one goal.
But the greatest gift London 2012 has given me is an expectation that we can achieve the best – with great communication, technical ability, hard work and passion. It is this belief that stays with me and benefits me most.
Howard Shiplee, former head of construction at the Olympic Delivery Authority, now working on the Universal Credit programme for the Department for Work and Pensions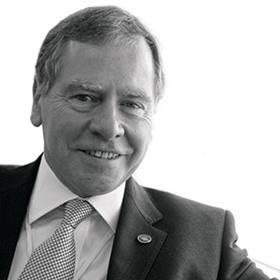 Having overseen the substantial completion of the Olympic Park I returned to industry and joined Laing O'Rourke where I was working on a number of group initiatives. Recently I was asked to join the Department for Work and Pensions (DWP) to lead on the Universal Credit programme of welfare reform. The primary objective of this is to support people into work and making work pay.
One of the big legacy achievements of constructing the Olympic Park was the employment and training programme that saw large numbers of unemployed people into work. We set up training programmes to up-skill existing and new workers, and apprentice schemes to give large numbers of young people the opportunity to start a career.
One of the most important lessons that I recognised is the importance of close working partnerships between employers, job centres, local authorities, specialist support providers and the voluntary sector. In my new role, I have been busy building similar relationships on a national scale.
As I was during the Olympic programme, I am hugely impressed by the commitment of colleagues from DWP and our many partners in their drive to help often disadvantaged people into a meaningful job that offers a future.
Ruth Hopgood-Oates, former civil engineer at Expedition Engineering working on the 2012 velodrome and BMX circuit, now a project manager for Buro Four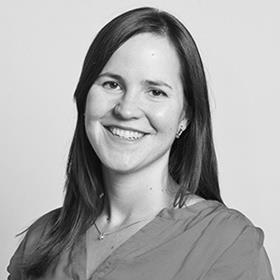 The 2012 Olympics made the headlines for all the right reasons. In addition to the excellent performance of GB athletes, the venues and infrastructure were widely acknowledged as contributing to the success of the games.
While working as a civil engineer for Expedition in the team that delivered the 2012 Olympic velodrome and BMX circuit, I learnt that in the right team and with common goals, amazing things are achievable. What made the Olympics so special was that the winning formula experienced on the velopark was recreated multiple times across other Olympic projects.
I've since taken the experiences of meeting and hopefully exceeding clients' expectations into my new role as a project manager for Buro Four. Now that I have the responsibility for building project teams, I reflect on the importance of shared vision and strong relationships. And when I consider the success of a project, large or small, I use the Olympics as a benchmark.
The Institution of Civil Engineers has produced a good record of what was learnt by key parties on its website as part of the ODA's Learning Legacy project. This is something we should all dip into and of course, seek to improve upon in our future projects.
My experiences on the Olympics have helped shape my career and will continue to provide inspiration in the future.
Jason Millett, former head of Olympic delivery partner CLM, now chief operating officer of major programmes and infrastructure at Mace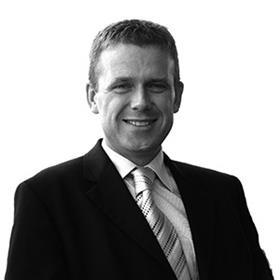 Having led Mace's involvement in the London 2012 Olympic and Paralympic Games, I accepted an invitation to join the group board, taking on overall responsibility for major programmes and infrastructure – both large potential future growth markets for us. I feel incredibly passionate about maximising the UK and international infrastructure opportunities that we are now seeing as a result of working on London 2012. This has been my major focus over the past year.
Following on from our London 2012 success, I am responsible for a team of over 60 currently working for the London Legacy Development Corporation on the transformation of Queen Elizabeth Olympic Park.
I have recruited key people to strengthen our infrastructure team's capability, which allows me more time to work strategically with clients on the ground. And whether it's driving home the importance of health and safety on site or simply implementing robust procedures and systems, the same principles which enabled us to deliver London 2012 a year ahead of schedule, well under budget and without a major incident, are now being applied throughout Mace projects and programmes globally.
Andy Altman, former chief executive of the Olympic Park Legacy Company, now a consultant to Stanhope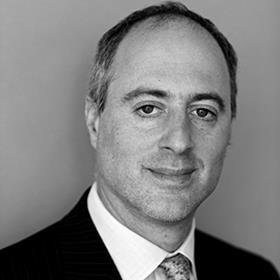 The building of the Olympic Park as the physical, organising focus of the London 2012 Olympics represented one of the greatest city building projects in London's history and has set a new standard for quality urban development. The regeneration legacy that was at the heart of London's bid has forever changed the trajectory of London's growth. Stratford is now firmly and proudly on everyone's map.

As the first chief executive of the Olympic Park Legacy Company, working on the legacy of the Games was a once-in-a-lifetime opportunity to be a part of an extraordinary mobilization of talent and resources. While it is hard to replicate this unique experience rooted in a mega-event, the lessons from working on the building of a cutting-edge, high quality new piece of city have been very much in demand by those cities, developers and communities seeking to build quality and innovative urban development.

The past year has been one of using this experience by advising private investors, as a Senior Fellow at the London School of Economics and Brookings Institution, and through lectures and assignments in Sao Paulo, China and the United States. Most fortunately, I have recently been working with Stanhope in London, a developer that embodies the qualities of city-building very much keeping with the experience of working on the Olympic legacy. It has been great to continue to contribute to London's transformation.