What with Brexit, borders and exorbitant bills, going abroad isn't what it used to be. But not to worry, Building has done your research for you and gathered some top tips from industry experts about where to spend your summer hols without leaving this green and pleasant land. Here is Part 1 …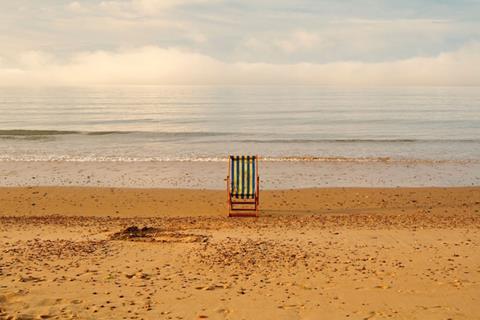 Put away those flip-flops. Dump the phrasebooks. Because cheap summer vacations to the Med are quickly becoming a thing of the past, as the UK heads down the long and winding road to Brexit.
Already the drop in the value of sterling has hit the wallets of those venturing overseas this summer. Earlier this year, Hotels.com published research which reported that Brits paid considerably more for hotel rooms abroad in 2016 than the previous year, partly due to the fall in value of the pound. UK travellers to European cities such as Dublin paid an extra 21% for a room per night, while last year room costs per night rose 13% and 16% for Tenerife and Marbella respectively.
Meanwhile, in more bad news for those yet to buy foreign currency for their summer getaway, the pound plunged to a nine-month low last week after the Bank of England decided to hold interest rates at 0.25% and cut growth forecasts for 2017 from 1.9% to 1.7%. Better watch the price of that sangria.
That's if you get there at all. Recent changes to EU border rules have sparked chaos at airports as non-Schengen members such as
the UK face more stringent checks at immigration control. This has brought longer queues at airports and has seen some airlines recommend that passengers arrive for their flights up to four hours early.
So, why go abroad at all? There's surely plenty that good old Blighty has to offer those who decide that 24-hour sunshine, interminable waits at immigration and meals out with bills that make your nose bleed don't make a relaxing holiday.
We decided to ask some industry professionals for their top destinations for a Great British staycation. Here are their top tips for those on the lookout for places that are either hidden gems, on the up, or have a construction buzz about them – and all of them offer an alternative to the traditional summer rush to foreign climes.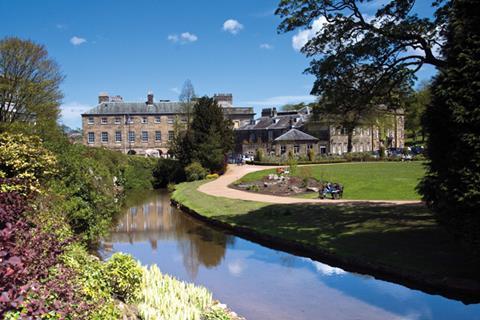 Buxton, Derbyshire
David Boles, director at Buro Four
Buxton is a historic spa town located in the heart of the Peak District with a wealth of Georgian and Victorian architecture, which has been the focus of extensive heritage-led regeneration in recent years.
The Peak District alone provides beautiful scenery, and the striking architecture in Buxton currently provides an impressive backdrop to a host of cultural events.
I've got to know and like the place through working on the restoration and redevelopment of one of Buxton's most treasured buildings: Buxton Crescent. The project has been the catalyst for the resurgence of the town as a world-class "healthy holiday" destination.
The Crescent opened in 1789 as the centrepiece of the fifth Duke of Devonshire's plans to a create spa town to rival Bath. But in recent decades, the grade I-listed building lay empty and fell into ruin. Now the once-thriving thermal baths look set to make a comeback alongside a luxury hotel and heritage centre.
Restoration, supported by the Heritage Lottery Fund and Historic England, will secure a major investment in Buxton and put the town back on the national and international map as England's leading spa town.
Plans for Buxton Crescent include an 80-bed luxury spa hotel occupying most of the building, which will incorporate the magnificent Assembly Rooms, and a thermal natural mineral water spa.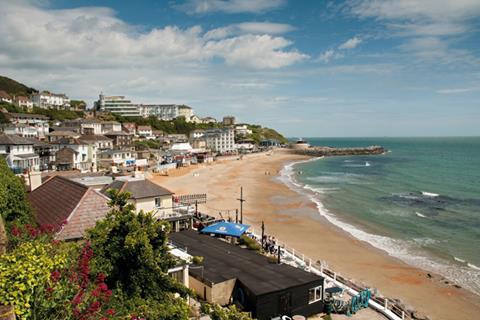 Ventnor, Isle of Wight
Gerry O'Brien, director at AKT II
It's a little piece of the Mediterranean right here in the south of England. Its location on the south side of the Isle of Wight means it gets unending sunshine – when the sun shines – while its proximity to the southern face of the steep St Boniface and Bonchurch downs means it has all of the Med's windy road charm.
It was a popular, upmarket vacation resort in the Victorian era, with distinguished guests such as Charles Dickens. The Victorian Botanical Gardens and stunning Victorian mansion house architecture is a testament to this. But the rise of cheap overseas holidays has seen its popularity wane.
Being on the south side of the island, Ventnor is also more remote and exposed than Cowes or the other ports on the north, and it does not have the popular appeal found in the resorts of Ryde or Sandown.
And unlike the Solent on the north side, the water is blue and clear. Bonchurch village, directly to the east, is a well-kept secret retreat for artists and craftsmen.
Property is still well-priced here and money goes a long way, while the cultural influences and food offer quality is again on the rise.
I think it has the best climate and possibly the best views in England and I will probably buy a house there as soon as I find the opportunity to spend time there.
The second part of this feature will be published on Monday.