What with Brexit, borders and exorbitant bills, going abroad isn't what it used to be. But not to worry, Building has done your research for you and gathered some top tips from industry experts about where to spend your summer hols without leaving this green and pleasant land. here is Part 3 …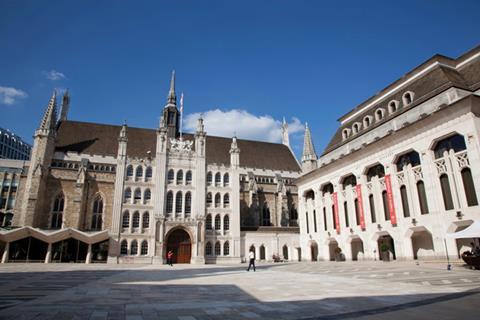 London
Geoff Harris, head of property development at TH Real Estate
If I was going on a staycation I would start in London, as although most definitely on the tourist map, the capital is constantly evolving.
I would take the opportunity to do all of the things I never have time to do, such as enjoying a meal at Berners Tavern at The London Edition hotel just off Oxford Street, as it combines extraordinary interior design with outstanding food. It's been around for almost four years and remains a popular West End choice without the crowds of a newly opened restaurant.
I would also focus on the lesser known museums and galleries such as the Bank of England museum and the Guildhall Art Gallery, which is one of the City's hidden gems. A highlight is the pre-Raphaelite works.
However, I would be unlikely to spend my whole staycation in the capital and would also look at heading to Cornwall to the less busy Roseland Peninsula or Yorkshire to visit the Victorian spa town of Harrogate and Roman-founded York.
All of these places will probably get busier, but increased tourist spend can only benefit and I think all will continue to go from strength to strength.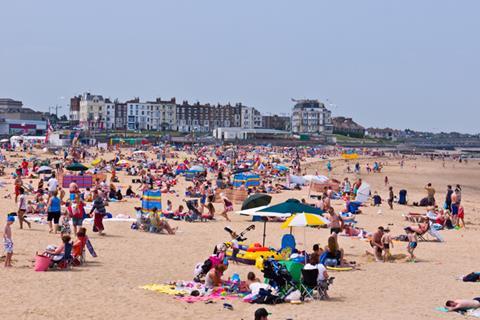 Margate
Margreet Papamichael, director at Aecom
Staycations are definitely on the rise as people are putting more value on the time that they spend with family or friends. I have a link with Margate and I've been going there for years.
Dreamland, the old attractions park, has recently been renovated, which has been at the core of the regeneration the town has been trying to do at its seaside. Aecom has been working there on the landscaping. The public space has been made a lot more flexible so now they have festivals, concerts and live screenings and it has animated this public space, which all of a sudden is turning into a much more vibrant community and place to go.
People are seeking these kind of active places, so when we look at how we're designing public spaces we have to keep in mind that trend of pop-up culture. We're not just looking for pop-up retail or food, but for pop-up occasions that will give us a reason to go somewhere.
I don't think we'll ever get the British to spend their two-week summer holiday at the seaside again - we'd have to build walls around Britain for that to happen. But I think we're awakening to the fact that there's this whole culture that is about short breaks, with people looking for new and interesting things to do.