Investment in rail is seen as a linchpin of the UK's economic wellbeing, yet with money tight, where that investment should go has become a political hot potato. Here is the first part of a tour of the major planned rail schemes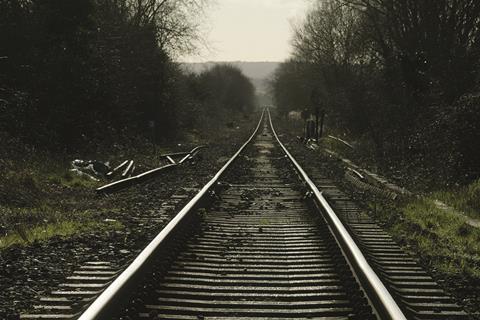 School's out and it's a particularly testing time of year for Britain's rail network, which carries more passengers in today's car-owning democracy than it did in the public transport-dominating 1920s.
As Britain sizzled in June, thousands of passengers were left fuming when dozens of trains were cancelled and delayed because of speed restrictions. Slower trains put less pressure on track that expands under the heat, reducing the chance of it buckling.
Train track, pointed out Network Rail's Twitter account, can be "20ºC hotter than air temperature" that was already topping 30ºC.
After those stressful, baking weeks, Network Rail executives will be hoping for the recent cooler weather to continue as families pack the trains to enjoy what's left of the summer holidays.
But this isn't the only heat Britain's rail infrastructure has been feeling in recent months. The politics of rail has reached boiling point.
Feuds range from a North-South divide over investment to union safety fears over cuts, the never-ending fight over the construction of the High Speed 3 railway and arguments over whether the Treasury or Network Rail reaps the rewards of asset sales.
Here, Building takes you on this summer's Great British Railway Tour, outlining the major issues that rail executives, contractors and their political masters are thinking about this summer before they return to the heat of battle in September.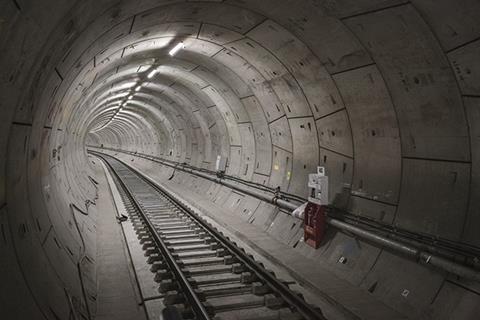 Network Rail
Responsible for maintaining and renewing 20,000 miles of track, as well as looking after 18 of the country's biggest stations, 40,000 bridges, and countless tunnels, signals and level crossings, Network Rail is one of the construction industry's most important clients.
However, the organisation has been in problems for years, notoriously putting projects on "pause" two years ago when construction inflation meant its five-year, £38.5bn funding envelope would be busted.
Reviews of Network Rail's structure and failures have followed, but the biggest concern has been the need for further cuts. News in March that 1,000 track renewal jobs would be axed left Mick Cash, the general secretary of the National Union of Rail, Maritime and Transport Workers union, fuming. "The deferral or cancellation of critical renewals work will have an adverse impact on safety, the quality of services, employment levels, staff moral and the rail skills base," he argued.
The union has hardened its stance in recent weeks, warning that "hacking back" on maintenance and renewal work "leaves vital services on a knife edge".
The cuts to track renewal jobs were followed by last month's announcement that electrification schemes in Wales, the Midlands and Lake District have been cancelled because of budget overruns - costs in the Great Western region alone had gone £1.9bn overbudget. Transport secretary Chris Grayling also suggested the much-hyped electrification between Manchester and Leeds could be cancelled, because installing the necessary pylons was too problematic.
Tim Stone, a leading infrastructure expert and a non-executive director at Arup, says the doubts, coupled with uncertainty following the Brexit vote, have hurt investment. He says: "Given the current political volatility, it's barely surprising investment confidence is down. We're seeing investors retrench in the water sector as well and for big rail what we need is stability."
That stability is also undermined by what one Whitehall source describes as "a stand-off" between the Treasury and Network Rail over asset sales. Network Rail planned to offload about £1.8bn of non-core assets, such as disused land, to fill shortfalls in its funding, but board minutes show the Treasury wants to use it to help reduce the deficit.
On top of that, Network Rail is, in effect, currently being split into eight businesses based around its main routes, which could require changes to how the group as a whole works with regulators on controlling budgets.
More positive news came last week, however, when Network Rail announced a series of initiatives that amount to it opening itself up to competition and providing opportunities for companies to build and invest in rail infrastructure. The reforms involve Network Rail publishing a regular pipeline of project opportunities, such as building new stations and depots, as well as a rewards scheme where money saved from introducing an innovation is shared between Network Rail and an outside company.
Mark Carne, Network Rail chief executive, said: "I am determined to find ways for the private sector to directly invest in railway projects […] by unlocking private finance we can potentially deliver railway improvements that would otherwise not be possible."
The second part of this feature will be published tomorrow.