Hilary Clinton has highlighted the complaints of an architect who used to work for Trump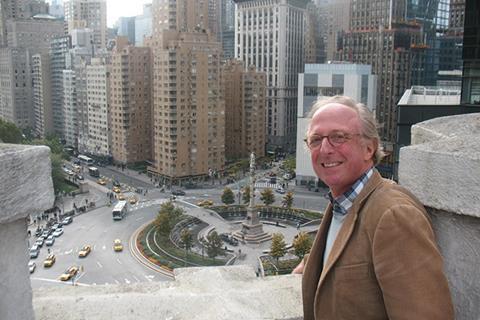 Every day when he walks to the office, Andrew Tesoro is reminded about his ultimately ill-fated encounter with Donald Trump.
Tesoro's architecture practice is located in Columbus Circus by Manhattan's Central Park. It's also just across the road from the Trump Hotel, just one of the high profile buildings dotting Manhattan that bear the Republican candidate's name.
He first encountered Trump via a word of mouth recommendation from one of the tradesmen that the billionaire was already working with in Westchester, where the real estate mogul was redeveloping a clubhouse as part of plans to create one of his branded golf centres.
Tesoro was hired to rework another architect's sketches into a style more suited to the Westchester vernacular.
At first things went swimmingly on the project as Tesoro's images found favour with Trump. "We started on the task cheerfully. His demeanour was always complimentary and flattering."
As the project went on, it mushroomed in size. What was originally a more or less like-for-like replacement of the existing clubhouse with a few extra facilities, had tripled in size by the time construction had started.
The relationship, however, became unstuck towards the end of the project when Tesoro remembers his client became "very impatient" as the job went behind schedule and over budget. According to Tesoro, the tension partly stemmed from Trump's reluctance to acknowledge that the increase in size and complexity of the project couldn't be achieved within a budget that hadn't been revised.
"I was naive and I was committed to the project so we kept going even toward the end of the contract."
Tesoro also says Trump held out the prospect of bigger and more lucrative projects to keep him on side. Tesoro says he parted on good terms with Trump at the end of the project.
"Our relationship even at the end was very positive, he wrote me a beautiful recommendation letter."
However, Tesoro alleges that the proportion of unpaid invoices began to mount up. When he contacted one of Trump's executive vice presidents to find out what was going on, Tesoro was advised to attend a meeting at the now complete clubhouse. There he says he found another 30-plus contractors.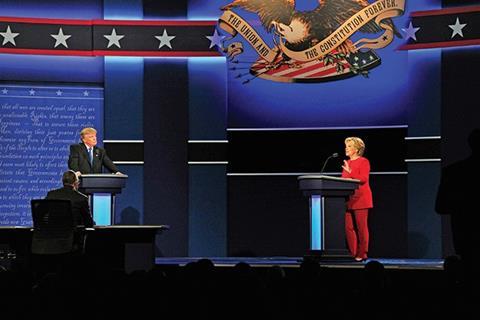 The 64-year old had expected that he might not see a significant portion of the payment due to grey areas in the way that the contract had developed. "I envisioned that I might have to leave 10-15% on the table," he says.
But after 20 minutes of going through the paperwork, he was shocked when, he claims, Trump's representatives offered just $50,000 of the disputed bill of $140,000 on a "take it or leave it" basis.
He swallowed his pride and accepted the sum. When even that wasn't paid, Tesoro managed to secure a face-to-face meeting with Trump, where the latter told him that he would give him half the allegedly promised sum because he was a "nice guy".
Despite ending up with only $25,000, Tesoro decided not to sue Trump over loss of earnings.
"It would take so long and cost you so much in legal fees that it probably won't be worth it. I have a small firm that I didn't want to get into a five or 10-year battle with Donald Trump for any amount of money."
And while Tesoro may be out of pocket following his involvement with the billionaire, he is more concerned about Trump on the big stage of world politics.
"If he wants to remain a prominent real estate developer and behave in that way it's unfortunate but if he wants to be president of the United States and have impact on the entire world community it's a horrific pattern and behaviour model for leadership.
"He measures everything in terms of money as many developers do but that must not be the only measuring stick for an important leader and public servant," says Tesoro.
Tesoro's story has been taken up by Hilary Clinton's campaign and she highlighted his complaints in last week's TV presidential debate, at which Tesoro himself was in the audience. Responding to Clinton, Trump said: "Maybe he didn't do a good job and I was dissatisfied with his work."
Trump's spokesperson was contacted by Building to comment on Tesoro's allegations but did not respond.