Firms working with 125-year-old consultancy Henry Riley can expect more than personal service and quality - the relationship can last a lifetime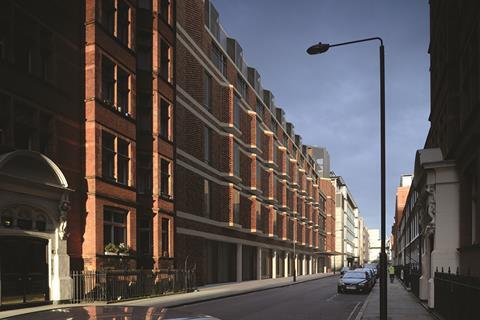 It's becoming increasingly rare to find a business relationship that lasts a decade these days, let alone nearly a century. That's how long Sainsbury's and Henry Riley have been working together though.
The two companies first teamed up in 1921, when founder Henry Riley was still firmly at the helm and the grocer was building a high street counter store.
And in the year that marks Henry Riley's 125th anniversary, it's still very much an ongoing relationship. In one of the two companies' latest tie-ups, the practice is providing cost consultancy services for the supermarket chain's mixed-use project to regenerate its supermarket in Whitechapel, east London, which will deliver 623 flats as well as a new store.
Sainsbury's is just one of a number of long-lasting relationships, which the company has forged since Riley Senior set up shop in the West End of London, having cut his surveying teeth at a contractor in Burton-upon-Trent.
Riley himself died in 1940 at the age of 79, although the family link wasn't broken until the death of his son Charles 15 years later.
However, the company has retained a family firm feel. The number of employees at what was still a traditional quantity surveying practice was barely into double figures as late as the mid-1950s.
Staff cricket matches at the University of Cambridge's Fenners ground were a regular feature of life at Henry Riley until relatively recently, recalls Clive Tuck, who joined the company as an office junior 50 years ago before rising to partner.
One of the many others who have stuck around is partner Steve Ibbs, who has been with the company for 40 years. "We keep our employees for quite a long time," he says.
Tuck, who has specialised in extra care housing projects, missed Rileys so much that he returned on a consultancy basis after retirement and is now back in the office five days a week.
He is not alone in finding it difficult to stay away, he says: "One of the other retired partners pops in for a cup of tea: it's that type of firm."
That staff loyalty has paid off for the company, says managing partner Jim Hendley: "We have very dedicated and focused staff who will go the extra mile for us."
This continuity is prized by clients, like Seamus O'Connell, head of development at coffee store chain Caffè Nero.
He has worked with Rileys for a decade and a half, both at Caffè Nero and in his previous role at HSBC. The company provides around 80% of the booming chain's project management, cost management, and health and safety services.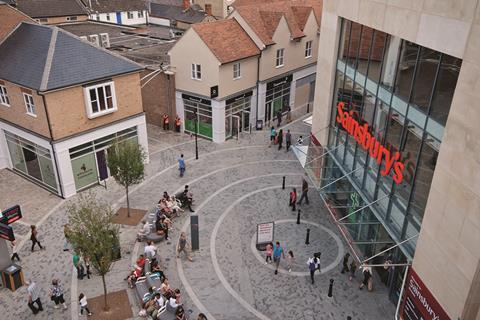 "They're as good as anybody else but most importantly it's their culture that stands out, they're a very people-orientated outfit" says O'Connell, who has experienced no change of key personnel over the dozen years that the two firms have worked together. "Normally people move from account to account," he says.
And this long-term relationship is a business boon for Caffè Nero, which has been opening 40 to 50 stores per annum in recent years.
"If you have to go outside to reinvent the wheel you lose time and momentum: it becomes a bit of a pain."
Duncan Bower, development director of Westfield Shoppingtowns, says the shopping centre giant also prizes its long standing relationship with Henry Riley.
"We very much value long-term relationships because you know how people work and that they can deliver. If you are getting that level of service why go somewhere else?"
Bower rated the practice's work so highly that when the company handed over its Bradford Broadway city centre regeneration project, it referred Rileys to the new developer Meyer Bergman. "It's a good testament to their skills as a practice and they've got a new client," he says.
Personal touch
This success in retaining clients is rooted in Riley's commitment to a strong personal touch, says Hendley: "All of the partners, bar myself, are fee-earning so deliver projects with clients.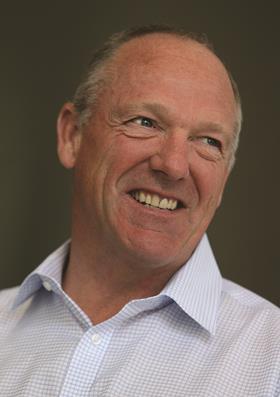 "They know if they have an issue they can sort it there and then and they are not being fobbed off to some junior. The people they are dealing with are very experienced: not many other companies can match that.
"Because of our structure we can also keep our overheads to the minimum so we provide pretty good value for money in terms of quality of people and fees."
This high-level focus also helps the company maintain a high quality service, Hendley argues.
"Our mantra is about being the best at what we do, providing the best service working with the best clients so we are not just about drivingturnover. We can be a bit more selective about the projects we can attempt to win."
This approach has paid off, says Hendley, drawing attention to how the firm has doubled in size over the last 10 years.
This has been achieved on the back of a diversification in the services it provides from the practice's QS roots.
Since Hendley joined the practice in 1984, the company has branched out into the provision of a wide range of services including M&E quantity surveying and project management.
Under the Riley Consulting brand, the company has set up new consultancies and affiliated with existing practices to offer an even broader spectrum of services. These range from building design services, space planning, building surveying and facilities management to property and development consultancy.
In addition, the company long ago branched out from its London roots with 11 regional offices as well as two overseas outposts in Australia and South Africa. The firm's international work has also included projects in France, Saudi Arabia, Oman and Turkey.
Henry Riley itself now employs 164 staff with a turnover of £11.5m a year, he says. The wider group, which includes Riley Consulting, has 216 staff with an annual revenue of £18m.
The practice has also diversified the kind of work it does from the retail projects that it was once heavily associated with.
Major projects in other fields include University College London Hospitals, for which it developed a new process map for construction projects. Important clients in other fields include Hanover Housing Association, which specialises in care accommodation, and leisure giant Virgin Active.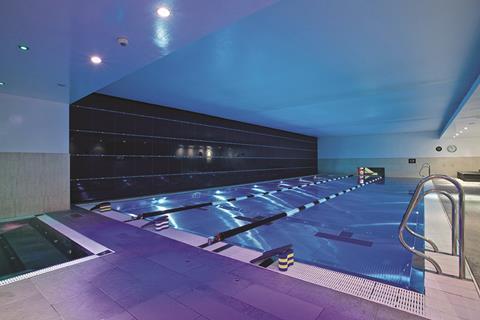 Innovation
But while the old school virtues have served Henry Riley well, the company has seized the importance of keeping one step ahead in terms of innovation.
Recent years have seen Rileys embrace BIM (building information modelling) to such an extent that it is now undertaking groundbreaking work in applying the approach within the SME consultancy space.
"It's about making sure we stay viable and relevant," says Hendley's fellow partner Andrew Turner, who is head of BIM Services for Henry Riley.
Tim Platt, chair of the BIM4SME network, pays tribute to the work that the firm has done to promote BIM across the industry.
He says: "It's not just Andrew: it's the support of other partners in the organisation and their vision and commitment. They're at the leading edge of embracing new technology."
The biggest evidence of the practice's commitment to BIM is the establishment of a knowledge transfer partnership (KTP) between Henry Riley and the School of Construction Management and Engineering at the University of Reading.
Dr Tim Lees, lecturer in the school, says the KTP is exploring how QS practices can work more effectively in BIM-enabled environments. As well as offering placements to students at the practice, Henry Riley is even helping to shape the school's BIM curriculum.
He says: "You have got a firm that is 125 years old and it's right there at the bleeding edge of practice taking on the challenges that many others haven't picked up. It's refreshing to deal with a firm that agile."
And unlike many other firms that take part in such programmes, he says Henry Riley stands out in its willingness to share the results of the work it has done rather than keeping its findings to itself. This includes a paper for the RICS on its 5D BIM approach, which covers issues like costs and sustainability.
It makes sound business sense for a firm like Rileys to adopt this generous approach, though, believes Lees, who argues that it will help to attract bright young students to the company.
"They are looking to secure a pipeline of talent that will enable them to practise differently in the future."
Meanwhile, Hendley observes, the work that the company does for Sainsbury's is turning full circle back to the kind of projects that they worked on together in the 1920s.
"When we started working with them they were doing high street stores and after the whole move into out of town supermarkets they are back into the high street."
The difference now, though, is that Henry Riley will be harnessing the best of tradition and modernity to get the job done.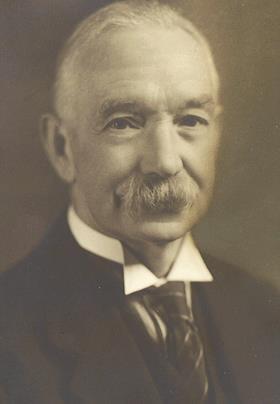 Timeline 125 years of Henry Riley
1890 Henry Riley establishes the practice at 8 Buckingham Street, Adelphi, London, delivering its first project, the Putney Vale cemetery
1912 Henry Riley becomes president of the Quantity Surveyors Association
1921 First store delivered for J Sainsbury's
1921 Henry Riley serves on the committee that published the Standard Method of Measurement 1 (SMM1) with R C Gleed and Arnold E Harris
1940 Henry Riley dies at the age of 79, and his son Charles takes over the business
1947 First regional offices opened
1950 Stourport Power station opens on which Henry Riley acted as quantity surveyor
1955 Charles Riley dies, ending the family link with the business
1985 M&E QS services established
1990 Project to refurbish grade I-listed Royal Exchange completed
1991 Project management services are established
1992 Current managing partner Jim Hendley named one of Building's rising stars
1994 Health and safety services established
2007 Henry Riley features in the top 50 of the first Building magazine Good Employers Guide
2010 First overseas office established in South Africa
2011 Westfield Stratford Shopping City project opens on which Henry Riley formed part of Employer's Agent team; BIM team established
2012 Australian office opened
2015 Henry Riley celebrates the 125th anniversary of the company's foundation
On Thursday 5th November 2015 at 11am, Henry Riley's Andrew Turner will be running an online webinar through Building magazine, which will take participants through a number of topics.
Demonstrations will cover:
Extracting quantities from a model
Importance of standardisation
Understanding how Life Cycle Costing can be calculated
Question and answer section to cover:
Working towards Level 2 BIM
Experience working as a BIM quantity surveyor
Experience working as a BIM project manager