The chief executive is leaving the training body at the end of the month
The Construction Industry Training Board - or CITB - has seen a huge amount of upheaval over the past five years. It has slimmed down, jobs have gone and the strategy has changed.
Under its Vision 2020 plan the organisation has striven to move away from a lot of direct training and instead focus on supporting construction employers with their key skills, training and apprenticeships needs. While plans for the CITB to divest its National Construction Colleges (NCC) at Bircham Newton, Norfolk and Inchinnan, and Glasgow were modified when the organisation announced they would be retained last year, other parts of the Vision 2020 plan have been implemented.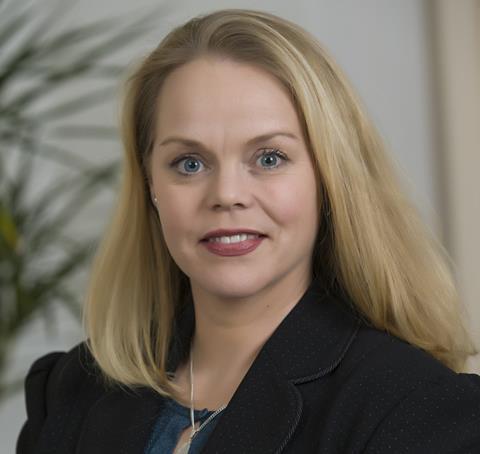 This programme of change has seen the CITB give a stronger role for employers in its governance, introduce new employer funds and automated grant services and sell the NCC Midlands training facility to Walsall College. CITB's administrative functions were outsourced, various card schemes were transferred to new owners or service providers, and the number of offices were reduced to one, centrally located head office in Peterborough.
Meanwhile, the training body this month secured vital approval for its three-year levy proposal. This sets the levy rates that are imposed on construction employers, the money from which ultimately funds all of the CITB's activities around skills and training for the wider industry.
And one person has led the organisation throughout that time – the chief executive, Sarah Beale – and now she is leaving.
Beale took over the top job on an interim basis in December 2016. She got the position permanently in July 2017. But at the end of the month she is off to become chief executive of the Association of Accounting Technicians.
Building therefore asked Beale to look back on her time at the helm and to share her thoughts about the challenges and opportunities the sector now faces.
Recruitment needs to be centralised and promoted
"Our construction skills network data tells us that, by 2025, we will need an additional 217,000 workers. That is not going to happen if we carry on fishing in the same pool. We need to come together and once and for all change the recruitment practices of the construction industry.
"We have just launched a new portal called Talent View, where we are encouraging employers to advertise all early career opportunities – work experience, apprenticeships, graduates traineeships – get them all on there.
"As an industry we have largely recruited at a local level, through the people we already know. What potential new recruits tell us is that their biggest challenge is finding out where the heck they go to get into construction.
"How do I get my foot in the door? If enough employers are really open about sharing all the opportunities they have got, we can open up the industry to a talent pool that we have never been able to access in the past."
We must make it easier for potential recruits
"As an industry we receive up to five applications for any apprenticeship or any graduate job that becomes available. That's five times the amount of people we ultimately end up taking on expressing an interest in wanting to come into our industry.
As an industry we receive up to five applications for any apprenticeship or any graduate job that becomes available
Let's make sure that we check every one of them and convert as many of them as possible. We need them – we absolutely need them. Let's make it really easy for them to find a job.
"We're working with FE colleges, where we know we are losing more than 50% of the students who complete an occupational course in construction. They never come into our industry because it's really difficult for them and there aren't the opportunities for them. We need employers to create the opportunities."
Retention is vital. Firms need to modernise and be flexible
"We're rolling out fairness, inclusion and respect training in conjunction with the CECA and the Construction Leadership Council. It is is all about making sure that our industry realises the value of diversity and inclusion.
"That's something we're going to have to improve if we're going to plug the gap of 217,000 people.
"I'm delighted to hear the conversations that have now started about the levels of direct employment, investing in your workforce and actually making job opportunities flexible – that's a first for many.
"Those with caring responsibilities, those returning from maternity etc, they are actually not being put off by coming back to the jobs they once had. They're being welcomed.
"We need to embrace flexibility and, if we've learnt anything during the pandemic, it's the value of flexibility and how that can be integrated for real."
CITB must show industry how it can help
"The SME community employ directly, they train. Many of that cohort may actually fall below the threshold of having to contribute to the CITB levy, but they can get all the benefits.
"They can get support with their training and their apprenticeships. They can get funding, they can get help to develop their business and acquire the skills they need to develop.
"All of that is still in place for larger companies as well, but it is relevant to a different degree. It's the industry-wide initiatives that will ultimately benefit the biggest employers, and making sure they know that it's their levy that funds all of those things is key. They should then see themselves as being custodians of it.
"We also need to make sure that large employers back those initiatives and make sure that their levy is having the maximum impact in the industry."
Industry must invest in skills of the future
"There are targets shared publicly and we know there are 350,000 green skills jobs that we are going to need as jobs change to support that that part of the sector. Retrofit is going to be a huge element in all this, with huge skills needed going forward. We need to identify the skills and develop those qualifications and develop the right people to meet those.
There's a really strong argument that the industry still needs to modernise and as well as maintaining traditional core skills
"There's a really strong argument that the industry still needs to modernise and actually still needs to find productive ways of building as well as maintaining the skill set for the traditional core skills. And that's a difficult balance."
Industry needs to weed out rogue builders
"There are three things we need to be doing. One, we need to make sure that we value those traditional trades. Then, we need to make sure that we upskill people and bring people in with the new skills for retrofit and make sure that we're growing those.
"And then we must make sure that, particularly in the domestic market, we can find a way of distinguishing between people with the right skills who are equipped to do the job and those that are not."