The university sector has provided a solid pipeline of work for construction over recent years, even in the doldrums of recession. But could demand around higher education fall following the UK vote to leave the EU?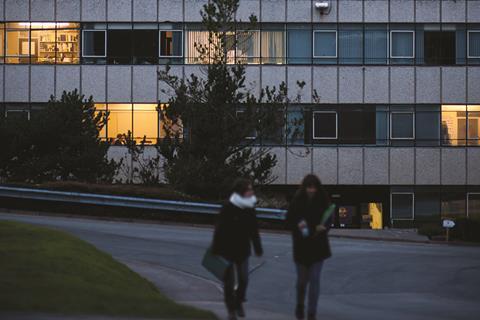 Nowhere was the pain of the Brexit vote felt more keenly than on the UK's campuses. Higher education and being young were the two biggest markers of Remain sympathies. The EU's inherent internationalism held little appeal with the general public but packed a powerful punch among campus idealists.
"They are not overjoyed about the vote," reflects Tony Poole, head of universities and colleges at Sheppard Robson.
The construction industry, though, will have earthier concerns about the impact of Britain's withdrawal from the EU on higher education, which has been a reliable source of work for the sector throughout a tough decade.
The higher education sector has generated an estimated total of £2.5bn worth of building contracts over the past three years, according to the Association of University Directors of Estates (AUDE). And the sector still has vigorous expansion plans, having raised $1.4bn of bonds via the global capital markets last year, according to financial analyst Dealogic, with much earmarked for physical development programmes such as new build.
Two factors explain why alarm bells are ringing so loudly across the UK's universities. The first is the impact of any clampdown on inward migration from the EU on student applications, which would hit universities' income tuition fees.
The second is the question mark hanging over EU research funding for UK universities. So, with these two issues in mind, how worried should the industry be about the stability of the university sector pipeline?
Whatever the outcome of Brexit, we should not put barriers to skilled migrants moving in and out. That international connectivity is vital for universities

Tony Poole, Sheppard Robson
The immediate aftermath of the EU referendum saw student housing developers take a knock along with the rest of the property sector.
Tim Attlee, chief investment officer of Empiric Student Property, says shares in his quoted university housing provider dipped by 12% in the week following 23 June. However, he says, the stock's value has now nearly recovered to its pre-vote level. Shares in student housing, along with other niche property sectors, have tended to outperform the likes of mainstream real estate companies like British Land, he adds.
So far, those working on higher education construction projects report little tangible impact from the 23 June vote.
Philip Watson, UK design director for Atkins, says: "None of the projects we are working on have currently been affected by the Brexit vote."
Jon Wakeford, director of strategy and communications at student housing provider UPP, agrees. He says: "Unlike during the run up to the general election, we are continuing to see large scale projects come to market from universities and investor appetite in higher education remains strong."
Gary Church, head of further and higher education at consultant Gleeds, thinks that, given the lack of clarity over the UK's future relationship with the EU, directors of estates and vice-chancellors are carrying on as normal for now.
However, like the economy as a whole, the impact of Brexit will be measured over a longer time-scale than the last two months.
Fear of brain drain
Whatever arrangement the UK concludes with the rest of the EU, Brexit is likely to mean EU citizens will find it harder to study at UK universities. Between 6-8% of the UK's student population is currently accounted for by individuals from other EU member states, split roughly evenly between postgraduates and undergraduates.
Some institutions will be hit harder than others, says Jo Winchester, head of the student accommodation team at property developer CBRE. The no-fee regime operating north of the border means that the proportion of EU students at Scottish universities is higher than that for the UK as a whole. At Aberdeen's universities, for example, one in six students are EU nationals, she says.
And flatlining demand from UK students won't plug the gap, says Atkins' Watson: "That [shortfall] is unlikely to come from a home grown source because domestic applications are fairly steady.
"In a global market, higher education institutions need to appeal to non-EU students to make up the numbers."
The good news for universities is that the post-Brexit fall in the value of sterling makes the UK a more attractive place to study.
Church says: "Most places now see the UK as a 20% cheaper destination because of Brexit."
Attlee agrees: "If you are sitting in Australia, Indonesia or China and you are hunting around the world to take a degree in neuroscience, the UK is trading at a pretty big discount."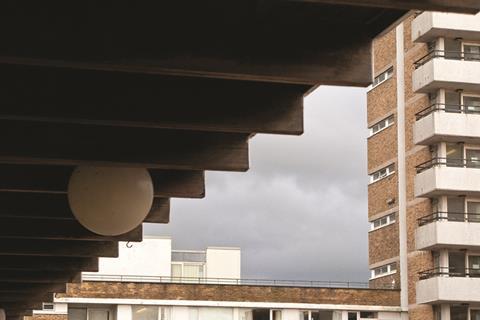 No room for complacency
Church is confident that the UK's universities, which continue to punch above their weight in the global higher education league tables, will remain attractive. "As long as people can get here, we'll be alright," he says.
Paul Oliver, chief executive of student housing fund Curlew Capital, concurs: "If they don't find some way of enabling EU students to come here that 6-8% will probably get replaced by other internationals."
But, despite this confidence in the reputation of UK universities, others argue that they cannot afford to be complacent and that, increasingly, they will have their work cut out recruiting students from outside of the EU. The quality of facilities will play an important role in attracting these footloose foreign students.
Watson says: "UK universities have a really good standing at the top end but American and Far Eastern universities are catching up and in some cases overtaking. UK universities can't afford to rest on their laurels like they used to. They can trade on their history but dusty old edifices are not good enough, they also have to have cutting edge facilities."
Trevor Humphreys, chair of AUDE and director of estates and facilities at the University of Surrey, agrees: "There's a greater incentive to ensure that we can compete on the international stage in terms of the quality of our estates as well as our academic offer."
Universities will also have to invest if they want to attract homegrown students, adds UPP's Wakeford. "The sector is witnessing ever more competition between universities for students, who increasingly demand more from universities and their accommodation."
Nevertheless, what universities want most from government is clarity about how easy it will be for EU students and academics to live and study in the UK.
Sheppard Robson's Poole says: "Whatever the outcome of Brexit, we should not put barriers to skilled migrants moving in and out. That international connectivity is vital for universities. They will push hard for less control over postgraduates."
Funding issues
But perhaps a bigger concern is uncertainty over the future of the science research grants distributed by the EU. With its world-beating universities, the UK is generally reckoned to be a net beneficiary of these grants which account for an estimated 15% of all science funding at UK universities. UK universities receive around a fifth of all European Research Council grants. The loss of these grants will make it harder for UK universities to collaborate on research projects with institutions elsewhere in the EU, which will be further complicated if it becomes harder for academics to live and study in the UK.
In a global market, higher education institutions need to appeal to non-EU students to make up the Numbers

Philip Watson, Atkins
The venerable Royal Society has been at the forefront of campaigning to safeguard levels of funding and collaboration arrangements.
"Lots of scientists are expressing huge concern about loss of EU grants," says Gleeds' Church, adding that university construction pipelines will be hit by any slowdown in research investment.
Curlew's Oliver is worried about any post-Brexit cutbacks in research funding.
"We rely on universities being very competitive and continuing to improve their facilities within the teaching part of their estates."
Chancellor of the Exchequer Philip Hammond has tried to allay these fears by pledging that the UK government will match any existing EU funds for existing programmes.
Poole says "it's good that the [funding] is secure", but is still worried about the long-term picture on research funding, comparing the current situation to a "holding pattern".
There is, however, at least one a silver lining from Brexit for higher education institutions. The wider slowdown, which is already gripping the industry, will boost universities' bargaining position with contractors. As recently as the spring, the talk at the annual AUDE conference was about spiralling development costs, recalls Watson.
Humphreys says: "Over the last couple of years, tender prices have gone up because there were more opportunities for contractors to make money elsewhere. We were seeing construction price inflation having an impact on projects."
Feedback from across higher education suggests that contractors' appetite for engaging with the sector has revived. Church says: "Contractors who previously only chased commercial work are now ringing up to see if there is university work."
And any consequent easing of contractor prices and expected profit margins will be a boon for universities.
It's not all good news on the cost front though. The fall in the value of the pound is causing headaches for those midway through projects that rely on imported mechanical and engineering kit.
Reliance on these imports is particularly marked in the higher education sector, where facilities like research laboratories require highly specialised M&E equipment, like refrigerators, that can only be sourced from overseas.
Contractors locked into fixed-price contracts will be particularly sensitive to increases in the value of such equipment.
"M&E inflation was looking pretty scary already and going to look even more scary. The day before Brexit, we were buying some kit for £1.7m and now it is worth £2.1m," says Church.
Despite all these challenges, Humphreys is confident that the higher education sector can stay the course. He says: "As long as we continue to drive the quality of our estates, they will continue to come."