It was meant to be the policy that defined this government, a planning revolution that generations of politicians had ducked. Then (almost) everything changed. Joey Gardiner reports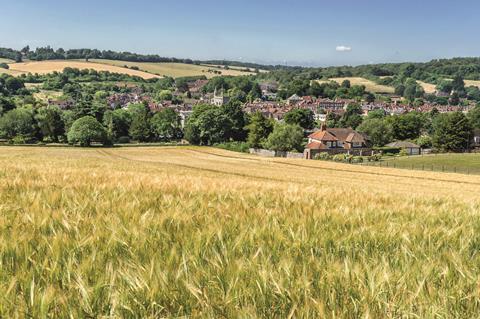 It is the end of June 2020. Boris Johnson's government is riding high in the polls, buoyed by a kind of unifying blitz spirit generated under the first national lockdown and only starting to fray at the edges following his adviser Dominic Cummings's ill-advised lockdown trip to Barnard Castle. Johnson makes a set-piece speech, branded "build back better", where he promises "the most radical reforms of our planning system since the end of the Second World War" – necessary reforms, he says, to unleash a wave of post-covid economic growth.
It is little over a month later, with parliament in recess, and Johnson's then housing secretary Robert Jenrick brings forward the white paper Planning for the Future, designed to deliver on this. Johnson's foreword to the document promises a "levelling [of] the foundations […] building, from the ground up, a whole new planning system for England".
Now, seemingly having been announced in haste as a post-covid stimulus measure, the reforms appear to have been repented at leisure in the months since. Complaints were dismissed as grumbling from the usual shire Tory suspects until the electoral disaster of the Chesham and Amersham by-election: pundits hung the Tory defeat squarely on the shoulders of the unpopularity of the proposed planning changes.
The replacement of Jenrick with the vastly experienced Michael Gove in last September's cabinet reshuffle brought a new broom, a new departmental focus, a new perspective and a reputation for getting things done. Gove changed the rhetoric and put the planning reform process under review – and next month's Queen's Speech is where we will see for the first time what he has done with it. It is already clear that he will want to be able to show restive backbenchers he has listened to their concerns. But questions remain as to whether he will actually have ditched the entire 2020 reform package.
Developers' charter
The original proposal had included plans to split local authorities into three zones: growth, renewal and protection. The "growth" areas would see sites conferred with automatic outline planning permission via stripped-back local plans, thereby removing one of the key opportunities for objectors to applications to have their say. The white paper had also contained mandatory Whitehall-imposed housing targets, the scrapping of the current system of developer contribution via section 106 and the community infrastructure levy, and a statutory 30-month limit for creating local plans.
The plans were intensely controversial. The department received well over 40,000 responses to its consultation – a consultation to which it has to this day never formally responded. Labour branded it a "developers' charter", a view that garnered much sympathy on Tory benches too.
Lots of things that the government wanted to do, such as zones and growth areas, are out the window

Martin Curtis, Cratus
Within weeks, Jenrick was forced to backtrack on one element – reform of the method for calculating local housing need – where he had proposed a formula so objectionable to shire Tories that it galvanised the creation of an 80-strong WhatsApp group – with members including senior backbenchers such as Theresa May, Jeremy Hunt and Damian Green – that became the locus for resistance to the reform package as a whole. But it was the Chesham and Amersham defeat that meant a major change in direction could no longer be avoided.
"I think we will see little in the way of significant planning reform now," says Chris Rumfitt, founding director of public affairs firm Field Consulting. "A large amount of what had been proposed has been dropped in the face of hostility from the backbenches."
John Acres, policy director at the Land Promoters and Developers Federation (LPDF), says: "Planning reform has just become so politically toxic following the Chesham and Amersham by-election, I think the government is fazed by what they think the backbenchers might say."
Out the window
Most eye-catchingly, there is to be no standalone planning bill, as had been previously intended (it was announced in last year's Queen's Speech). Instead, whatever planning reforms remain will be wound into a wider Levelling Up and Regeneration Bill, details of which will feature in this year's Queen's Speech on 10 May. Martin Curtis, associate director of public affairs firm Cratus, says: "Gove's big focus is on levelling up – he's just more focused on that than planning."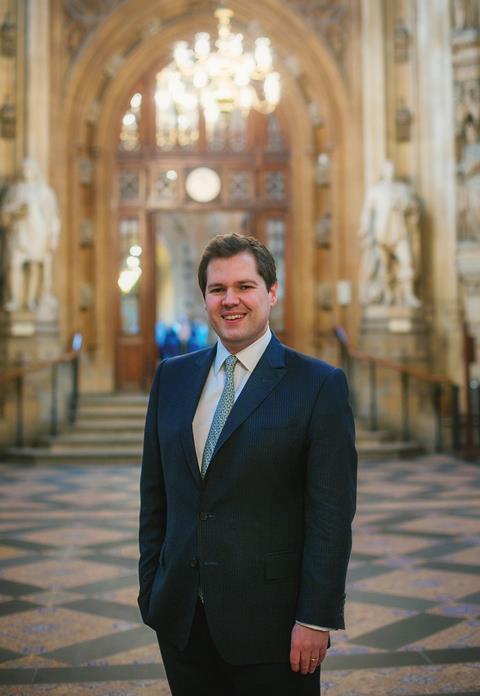 In the levelling up white paper the government said it intended to introduce legislation "alongside wider planning measures". In practical terms, this retreat appears to mean that, at the very least, two of the biggest ideas in the bill – the zonal system which granted automatic outline planning in growth zones, and centrally set mandatory housing targets for local authorities – will be ditched, according to the industry figures to whom Building has spoken.
Cratus's Curtis says: "Lots of things the government wanted to do, such as zones and growth areas, are all out the window."
So, what has changed between 2020 and today to force this about-turn? After all, Tory backbenchers have always been opposed to pro-development planning reform, and their opposition will have been factored into the original announcement. And Johnson, of course, still has an 80-seat majority in parliament. But, according to Field's Rumfitt, the shifting political environment has altered the government's calculations significantly, given the sense that a Conservative victory is no longer a failsafe bet for the next election.
Vote loser
He says: "The government's political horizons have very much shortened because the election is up for grabs, and it's making them focus on what gets them elected in May 2024. Unfortunately, planning reform won't deliver to that horizon."
While there is a strong strain of Conservative party thought that sees housebuilding as key to strengthening support in the longer term by providing homes for younger people, these priorities are being trumped by shorter-term considerations. "While the 300,000-home housing target remains, there is now no political urgency or desire to meet it," says Rumfitt. "The whole issue is as much a vote loser as a vote winner. Over a two-year period, planning reform just makes them enemies."
> Also read: Is working from home causing a planning gridlock?
> Planning makes way for levelling up as Gove shifts focus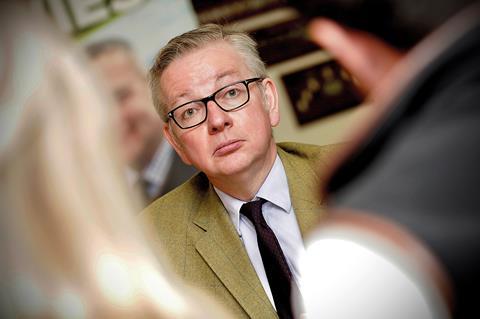 Despite this worsening political weather, it is likely some parts of the white paper will have survived – and also that the direction of travel of the reforms remains the same, even if the level of ambition is reduced. In general, the idea of those behind the reforms has been to move away from the UK's "discretionary" planning system – where elected councillors decide each application on the basis of planning officers' recommendations – towards a more "rules-based" system, as exemplified by the zonal systems seen on the continent, where permission is automatic upon meeting conditions set out in a zoning plan.
While the government itself has never talked explicitly about zonal planning, the "fast-track for beauty" proposed in the white paper, whereby applications would get a speedier route to permission by adhering to design codes, is a move to this kind of idea. Paul Smith, managing director of land promoter Strategic Land Group, says: "The direction of travel is still towards a rules-based system. It's just the time taken to get there that's different, not the objective."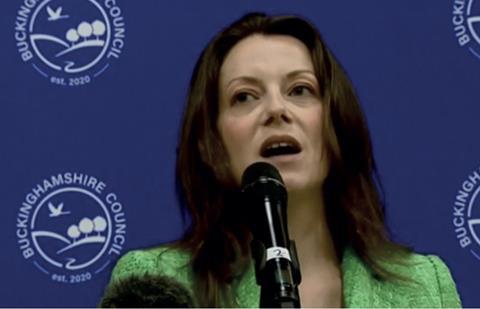 Areas where the government is expected to press ahead include enforcing the simplification of local plans – with a reduction in the time councils have to prepare them – proposals to digitise the system and shake up the consultation process, and reforms to the duty to co-operate between councils, which was introduced in 2012 to replace the abolished strategic planning tier.
However, the area where ministers have been most up-front that they are pushing ahead is in the plan to introduce a brand new infrastructure levy on sales revenues, to replace planning contributions via section 106 and the community infrastructure levy. While there is little political controversy attached to this move, which the government says will ensure the delivery of at least as much affordable housing as under the current system, some in the industry doubt that the plan can be made to work.
In principle many welcome the idea of ending the scourge of lengthy section 106 negotiations and expensive and complex community infrastructure levy payments, but many also see huge problems and unintended consequences in what the government has proposed. The original white paper idea was for a national flat-rate tariff to pay for infrastructure, but ministers conceded that variable rates would be considered after it was pointed out that a rate that worked in London was likely to make development all but unviable in large parts of the North.
However, fears remain that a levy, even if set regionally, will still act as a disincentive for development in lower-value areas and incentivise greenfield over brownfield schemes. Meanwhile councils, which will be expected to deliver all of the infrastructure themselves, will receive all the funding after a scheme is built, rather than before – when it is needed.
The government's political horizons have shortened because the election is up for grabs

Chris Rumfitt, Field Consulting
The LPDF's John Acres says that the government is also ignoring the fact that councils will still need to agree section 106 deals with developers anyway, to determine how the site is implemented and phased. "I can't see how you can avoid having both section 106 and the infrastructure levy under this proposed system," he says.
With all this actually likely to go forward, there are those who wonder whether the much-signalled retreat from the 2020 white paper will be more presentational than real. Strategic Land Group's Smith says that not introducing a standalone bill is part of a plan to play down the significance of anything that it is still going to do.
Paul Miner, head of planning at the countryside charity CPRE, a planning reform critic, says he thinks it is likely there will still be "something about giving developers some kind of bankable outline planning permission through the development plan process" in the forthcoming bill. He adds: "I don't think they are moving away entirely from the contentious areas."
Another planning reform critic, who declined to be named, says: "I think they're sending the message that they're abandoning it without actually doing it. There's still a fair bit in there that's concerning."
From the perspective of the development industry, there may be many who hope that is exactly what Gove is proposing to do. Next month we should finally find out for sure.
What chance the key reforms will make the cut?
The three zone system: prospects 2/10
Forcing local authorities to classify all land for either growth, protection or renewal was the single most controversial element of the package. Automatic outline permission for developers in growth areas "halved" the democratic input into planning, according to councils. Some believe that either growth zones or automatic outline permission might return in a reduced form, but Mike Kiely, chairman of the Planning Officers Society, says: "The big pieces of the reforms, like the zoning plan, it feels like they're in the bin."
Mandatory top-down housing targets: prospects 1/10
New Labour's regionally set housing targets were hated by Conservative shire authorities and abolished by the coalition government in 2010, with then communities secretary Eric Pickles deriding them as "soviet-style tractor targets". But New Labour never tried anything so soviet as Whitehall-imposed mandatory housing numbers. It was always going to be fiercely resisted.
Infrastructure levy: prospects 8/10
Abolishing the system of planning contributions has the benefit of being technical enough to not be politically controversial, while being superficially appealing to a development sector weary of negotiations over section 106 payments. However, practical hurdles are immense, meaning this could fall by the wayside at a later date. "If there was a vastly simpler system than section 106 it would have been found by now," says John Acres, policy director at the LPDF.
Local plan simplification: prospects 7/10
The department has received broad support for proposals to simplify local plans by setting more policy centrally in Whitehall, allowing councils to draw up plans to a rapid 30-month timetable, and consult in more accessible, common digital formats. It will have heard very little to change its mind on this agenda.