Which will be the world's biggest construction economies in the next 15 years? In the week of the publication of Global Construction 2030, Building was given exclusive access to the report's findings, and the answers are not necessarily what you'd expect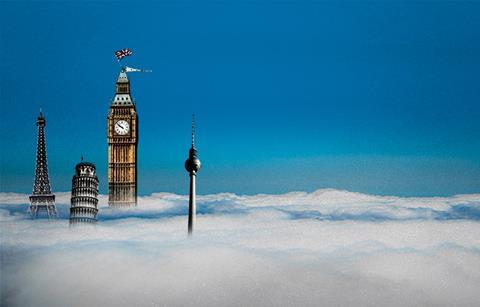 It's been a jittery few weeks in UK construction as a spate of poor output statistics has sparked fears that the industry's long-awaited recovery is less soundly based than many had hoped.
But a new report, published this week, shows that while the immediate outlook is not good, the UK industry's long-term prospects are somewhat more robust.
Global Construction 2030 is the fourth in a series of major studies on the worldwide industry, put together by consultancy Global Construction Perspectives alongside Oxford Economics. Based on a detailed analysis of the growth prospects for the world's 48 biggest construction markets over the next 15 years, it predicts that the size of the worldwide market will nearly double over that period to $17.5tn by 2030.
Building was given exclusive pre-publication access to the report, which picks out a number of key growth markets which UK firms might profitably look to target for overseas expansion. But perhaps the most surprising feature of the report is its prognosis for the construction economy at home. The UK, it says, will become the largest construction economy in Europe, with the highest European growth over the next 15 years. So what else does it find and how robust is the UK prognosis?
The tipping point
Globally the report finds that annual average growth of 3.9% will swell the global construction market to the tune of $8tn per annum. The figure compares favourably to the 2.8% GDP growth predicted for the world economy as a whole. The construction industry will turn over a cumulative $210tn over 15 years to 2030, the report estimates.
Of that $8tn per annum annual growth, over half (57%) will take place in the world's three biggest construction economies – China, India and USA. Construction will account for 14.7% of global GDP in 2030, up from 12.4% now.
The good news for the UK industry is that by 2025, according to the report, the British construction market will have eclipsed Germany to become Europe's largest. By this point, Britain's construction industry will also have overtaken Canada's to become the world's sixth biggest.
According to Global Construction 2030's analysis, the UK market will grow at an average rate of 2.9% per annum over the next decade and a half, substantially better than its 2.2% long-term growth trend.
The report's optimism about the UK industry's growth prospects is underpinned by the country's booming population, which according to the Office of National Statistics is due to increase by 10 million to 75 million by 2041.
Faced with this mounting demographic pressure, Global Construction 2030 says the UK will need to remedy decades of underinvestment in housing and infrastructure.
Steve McGuckin, global property managing director at Turner & Townsend, agrees with the report's bullish tone on the UK. He says: "We've got to a tipping point."
Of course, as Building readers know, the British are capable of muddling along with housing and infrastructure shortfalls. And the report's authors place a lot of faith in the UK government's stated determination to push forward with mega projects, which they describe as "a game changer for the UK economy".
However, Simon Rawlinson, head of strategic research and insight at Arcadis, believes that the Global Construction authors are right to put their confidence in the government. "Some crucial enabling steps have been taken," he says, giving the decision on south-east runway expansion as an example. "Whatever the consequences of the London Airport Commission, something will happen and there will be runway expansion which will trigger other stuff."
T&T's McGuckin agrees: "If government comes through with infrastructure promises and population growth continues and the economy remains stable, it will get very busy."
Global Construction's authors do acknowledge that question marks remain over the UK construction industry's ability to deliver this increased scale of work, given its well known capacity and skills constraints. But McGuckin agrees the big headaches in contractors' boardrooms aren't about wobbles over the next couple of years, but how they will cope with the anticipated surge in demand that will take place in subsequent years. Because if the UK industry can't take advantage of the opportunity, the report warns, European and Asian competitors are circling.
The UK government is heavily wooing Chinese investors who are likely to want to bring their own contractors on board. Meanwhile, the European construction market as a whole is not forecast to recover to its pre-crisis level until 2025, with growth averaging 1.6% per annum.
By 2030, the French and Italian building markets will be 6% and 11% respectively smaller than at the dawn of the financial crisis, according to the report, which will give companies from these areas a powerful incentive to look across the English Channel.
Graham Robinson, director of Global Construction Perspectives, says: "There are a lot of international players about to pounce."
Below we analyse the various challenges facing 10 other key economies.
Top 10 Construction economies 2030
China
US
India
Indonesia
Japan
UK
Canada
Germany
France
Australia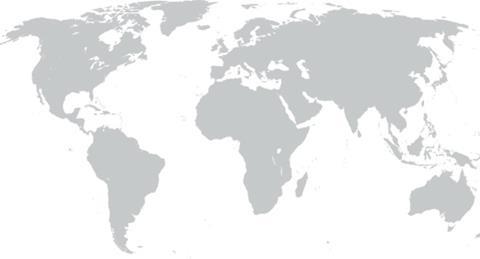 USA
The US' construction market will be the fastest growing in the developed world over the next 15 years, according to Global Construction 2030. The US market is set to expand to the tune of 5% per annum to 2030, driven by a large rebound in the housing market, which shrunk so precipitously during the global financial crisis. The greatest recoveries will be seen in the southern states.
The New York metropolitan area, though, will see the single strongest construction growth of any major city in the US, thanks partly to the need to upgrade the city's infrastructure, much of which is more than 100 years old. The Chicago, Houston, Los Angeles and New York metro areas will account for a combined $0.5tn, or 20% of total US construction market, by 2030.
But while the US undoubtedly faces infrastructure shortfalls, Tom Smith, global director, property and buildings at WSP Parsons Brinckerhoff, queries how this work will be funded. And Arcadis' Rawlinson wonders whether lower oil prices will be as big a boon for the US as many predict, given that other industrialised economies will also see the benefit of low energy costs.
For Canada, where growth in recent years has depended heavily on costly to extract oil sands, the sustained dip in petrol prices will certainly hit construction output. Canada is set to surrender its sixth slot in the global construction market league table to the UK.
BRAZIL
One of the much touted Brics, Brazil's growth prospects are much more downbeat than those of the other three members of the emerging markets super-club. Global Construction 2030 predicts that it could be a lost decade and a half for Brazil as the population growth, which has underpinned its construction boom over the past decade, ends.
It also predicts that the Rio Olympics will have a "negligible impact" on output, compounding wider spending constraints that will curtail public investment in Brazilian infrastructure.
Mexico is set to be the growth success story of Latin America over the next 15 years, overtaking Brazil to become the continent's biggest construction market by 2030 and the world's 12th largest.
GERMANY
The German construction market is set to grow at a slower pace than any other in the world, according to Global Construction 2030. As a result, Germany will slip from fifth to eighth in Global Construction's global league table. Like Japan, the key factor undermining growth is an anticipated slump in the population of the eurozone's leading economy, although this may be mitigated by the recent surge in refugee migration. In addition, observes WSP PB's Smith, even before the recent Volkswagen emissions scandal, the country's manufacturing base had hit choppy waters with declining demand for machine tools from China and a growing appetite among German companies to export production to cheaper overseas locations.
NIGERIA
Nigeria enters Global Construction 2030 worldwide growth rankings for the first time this year, reflecting the 160% expansion that the country's construction sector is due to experience between now and 2030, which will boost its construction output by $100bn. This growth will be driven by an explosion in Nigeria's population, which will have exceeded that of the USA by the middle of this century.
MIDDLE EAST
The Middle East market is set to see a sharp decline in growth, according to Global Construction 2030. It predicts that construction will grow at a rate of 4.2% per annum, nearly half the 8.3% achieved over the last decade, which included the downturn that hit the Dubai market so hard.
Oil revenues are down. Meanwhile, Gulf states are having to increase spending on defence and on social welfare to soothe their restive populations, meaning less money for the showpiece construction projects that have become a hallmark of the region's development.
Anthony McCarter, practice line leader for building engineering EMIA at Aecom, says: "Governments setting plans for the next year have difficult choices to make."
The market does remain buoyed by showpiece projects over the next decade, the most prominent of which are the 2020 Expo in Dubai and the controversial football World Cup two years later in Qatar. But the end of these will trigger a downturn in the gas-rich emirates' construction pipeline, according to Global Construction 2030.
Nevertheless, old Gulf hands believe that the region's rulers will find a way to keep the construction momentum going. "I've been here for 20 years and even during times of recession governments have initiated large programmes," says McCarter, who points out that construction projects remain key to local leaders' efforts to diversify their economies away from dependence on oil and gas. "There's a lot of boldness here to keep growing, very much a view that these sort of activities are required to develop the economy," he says.
Meanwhile Turner & Townsend's McGuckin points out that some projects being developed in the region will be not finish until well into the next decade. "The Middle East never ceases to amaze: they always seem to find a way of doing projects."
And political instability across the wider Middle East means that the region's more stable corners have become more attractive to invest in. Pointing to how Qatar and the UAE have benefited from Egyptian and Iranian property investment, McCarter says: "The conflict means that the more stable parts of the Middle East have become a safe haven where people feel confident about putting their money in."
RUSSIA
The combined impact of sanctions and a sharp reduction in the world oil price have hit construction activity in Russia and will continue to do so until 2020, according to Global Construction 2030. However, its authors are upbeat about the Russian construction market's longer-term prospects, predicting a rebound during the next decade as the country finds new markets in energy-poor Asia for its abundant fossil fuel resources.
CHINA
While China's construction market will grow at a healthy average of 4.6% per annum to 2030, this represents a considerable slow down on recent growth levels of 8.5%.
Next year, the construction growth rate will fall to 2.2% – a historical low point in China's recent history – as the country's government seeks to rebalance its economy away from a reliance on building projects. As a result, the proportion of the global construction market accounted for by China is expected to be up only marginally to 23% by 2030.
The main factor fuelling this relative slowdown is a decline in population growth, although the Chinese government's decision to axe its "one child" policy gives a fillip to Global Construction's growth forecasts for the end of the period covered by the report.
The ageing of the Chinese population, with the proportion of over-65s nearing developed world levels of 20% by 2030, will also change the nature of construction demand. Global Construction says China will need tens of thousands of new and upgraded hospitals and clinics to cater for the country's exploding elderly population.
This May alone, the Chinese government announced 1,043 health care public private partnership projects with a total value of $317.8bn following its decision to open up this sector to private investment.
And while Chinese growth may be slowing, the massive size of the country's construction economy means it will contribute more than a quarter of the industry's expansion over the next 15 years, according to the report.
INDIA
Global Construction 2030's forecasts for India are bullish, with its construction market expected to grow at a rate of 8.3% over the next 15 years, significantly up on the 6.1% recorded in recent years.
This means India's construction market will grow faster than any other single country between now and 2030, according to the report's authors, nearly twice as quickly as China's over the next five years. Consequently, it says the country will have overtaken Japan as the world's third largest construction market by 2021. And India will contribute $1tn of the $8tn due to be added to worldwide construction market per annum by 2030.
Global Construction says this huge growth will be fuelled by the 170 million new homes that will be needed to accommodate what will soon be the world's most populated nation.
However, India has been talked up before. WSP PB's Smith says: "Fifteen years ago everybody thought it would develop quicker than China, but it turned out to be the opposite way around."
As Global Construction 2030 acknowledges, India remains a very difficult place to do business. The country remains low in international league tables for quality of infrastructure but worryingly high in those for corruption and bureaucratic delays.
Aecom's McCarter agrees: "There is clearly potential for India to become a very big player but the biggest handicap they face is transparency."
However, he believes the government of Narendra Modi is committed to tackling corruption and red tape, and it will be supported by a new generation of overseas educated Indian professionals who aren't prepared to put up with opaque practices which he says have stifled the country's economic growth.
Rawlinson says: "If he is able to tackle that lack of transparency head on, India will quickly become a major proposition on the world stage."
JAPAN
Japan slips down the league table of construction economies to fifth place, according to Global Construction 2030. This slippage reflects a long-term stagnation in the country's construction market, which is due to grow by just 0.8% per annum on average to 2030, almost grinding to a halt in the second half of next decade as prime minister Shinzo Abe's push to cure deflation by pumping money into infrastructure tails off. The stagnant state of Japan's market reflects the country's housing market, which is expected to stall until 2025 before declining rapidly as the country's population shrinks.
INDONESIA
By 2030, Indonesia will be the world's fourth biggest construction market, rising from 11th place in the world rankings now. The growth of Indonesia reflects a broader picture across south-east Asia where the construction market is predicted to expand by 6% per annum to more than $1tn by 2030.