With women making up fewer than 10% of engineers in the UK, what can be done to encourage more to join the profession? We asked recent graduate engineer Joanna Stanyard of Aecom to quiz Arup director Julie Wood on how she smashed her way through the glass ceiling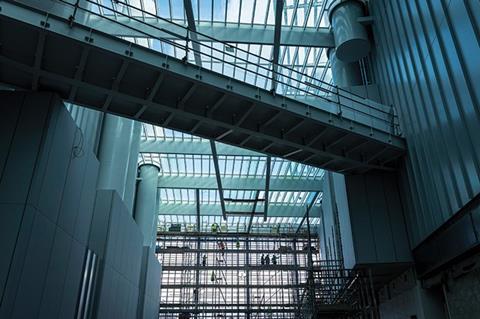 This week's Women in Engineering day offers a chance to reflect on the continuing comparative lack of females in senior roles in major engineering firms. With nearly two-thirds of young women in a recent survey saying they have been put off taking up a career in science, technology, engineering or maths (STEM) subjects because of a lack of suitable female role models, the need for communicating the success of the senior women who have made it has never been clearer.
Fewer than 10% of engineers across all the engineering professions are women, and females represent just over 10% of members of the Institute of Civil Engineers (ICE). While the situation is undoubtedly improving, the fact that in the current intake of graduates still only 18% are female underlines how much further the sector needs to go. Meanwhile, other European nations have managed much higher rates, with Latvia, Bulgaria and Cyprus leading the way with almost a third of engineers female.
The ICE has called for UK schools to help with this reform by providing better careers advice, focused around STEM subjects. ICE director general Nick Baveystock says engineering solutions are "best delivered by multi-disciplinary teams of men and women working creatively together". With this challenge still facing the industry, Building asked one of the latest intake of young women, Aecom graduate engineer Joanna Stanyard, to ask Arup director and ICE fellow Julie Wood about her experiences as one of the first wave of women in the industry - and whether things have got any better since she was starting out.
Joanna Stanyard: What attracted you in to the industry initially and was this considered an unusual decision at the time?
Julie Wood: I grew up on Teesside, where there are two remarkable bridges: The Transporter Bridge, which has a car deck that is hoisted up and across the river Tees. And Newport Bridge, with two lifting towers that have mechanisms to allow the bridge deck to be lifted up. The movement of both of these bridges allow the river Tees to be navigable a considerable distance from the sea. When I was a girl, I was in awe of these two bridges and this certainly helped me to discover engineering.
It was very unusual at the time. I wanted to take technical drawing and woodwork GCE options, but at that time it wasn't permitted. So it took me a while before I was able to get into engineering.
JS: Interesting that it wasn't permitted to take these technical subjects. Contrast that with how STEM is - quite rightly - being pushed today in schools. Once you got into engineering, how did you find it initially?
JW: I started as a technician and did a BTECH day release. I absolutely loved it. Seeing what I was drawing being fabricated and then built was a dream come true.
I enjoyed the precise nature of engineering detailing - it was just like Meccano but very big.
College was fun too and I was learning lots. But I found day release quite hard work - and very long hours.
JS: Yes – seeing designs come to life is one of the most exciting parts of our job. How did you find it when you started work? Were you one of few women?
JW: I was the only woman. Most people were fine with that and did their level best to help me and be really positive. But I've come across individuals from time to time who really didn't think I should be there – and a number of whom didn't hold back from telling me.
At the time unemployment in the North-east was very high and they felt that I was taking a job a man should be doing. Emotions can run high when people are under pressure.
I'm a pretty resilient character and I just did my job to the best of my ability and didn't get drawn into discussions of that nature. For me it's about the right person for the job and being fair at all times.
I've always been able to develop a good relationship with people I work with and I even think I changed a few people's beliefs about women in construction for the better. Being able to negotiate with the foreman getting a concrete pour when you are a young graduate is certainly character building. When I was a graduate plus two years, I ended up leading a team of 35 people, all male, on a 1 million ft2 development. I learnt so much on this project. I still use those skills today.
JS: I agree – engineering is women's work (and men's, of course). Gender is irrelevant - it's about the job you do. But have you had any experiences that have caused you to question whether you'd made the right choice by going into engineering?
JW: I have never regretted it. It's a wonderful profession, being able to design and build for the benefit of society and to have the opportunity to do this locally, nationally and internationally is just awesome.
JS: It's true - engineering is all about solving problems to make people's lives better. What challenges do you think female engineers face today? Are there new obstacles, perhaps, that didn't exist before?
JW: I think females do face challenges in that they can at times be less networked than is helpful for them with respect to career progression. I've also found that in a few instances I have coached females to "go for that promotion". They have often felt that they weren't quite ready for it, when I could see that they were doing the job at a new level. I'd advise people to get a coach and a mentor to get independent advice from.
Childcare and elderly relative care frequently fall to the female in a family. That has shifted to an extent but the trend does still seem to leave this with women. Developing robust systems for dealing with this is essential – and having an ability to be "at work" when you are at work and with family when you are with your family. Personally I have not found these things easy and feel that I have only mastered them in the last five years – but since I have it's made a significant difference to me. It only really happened since I became a director - and I found that for me to be at the top of my game, it was important that I left work-related matters at the office so that I was fresh to deal with them on my return.
JS: To what extent do you think the situation for women in the industry has improved during your career? And do you have any thoughts on what, if anything, needs to be done in the future to improve this further?
JW: Women are now much less of an oddity in engineering than when I started off. The result of this is that there is a greater understanding of the perspectives that females can bring and there are more female role models available to those not only starting a career in engineering but also some way through it. This allows the up and coming females to model successful females and see how they have successfully navigated challenges through their career. To improve this further I would encourage women to speak about their successes and challenges to both males and females in the industry, sharing this makes things a bit more real and shows that you don't need to be superwoman to have success.
I've also seen, and implemented, outcome-orientated approaches to measure success of individuals. This is as opposed to presenteeism, which was prevalent for a significant part of my earlier career. The benefit to women is that this gives profile to results rather than time spent at the work face. As some women need flexibility with hours due to childcare etc, this is a significant shift.
Increasingly the traditional leadership style of command and control is being replaced by much more sophisticated approaches to leadership, with a particular area of importance being emotional intelligence. Businesses in engineering are frequently seeing this as a key attribute and the use of 360 degree reviews and interpersonal skill assessment models offer a deeper insight into a person's leadership characteristics throughout their career. The effect of this for women is that these tools don't rely on a woman telling someone what she is doing. Instead they provide an insight to her and, equally, a male engineer on how they approach leadership. Women not letting their bosses know what they are achieving is recognised as a contributing factor to women not progressing as quickly as their male counterparts, so this more exploratory approach can only benefit females. It will also lead to a general improvement in leadership across the board.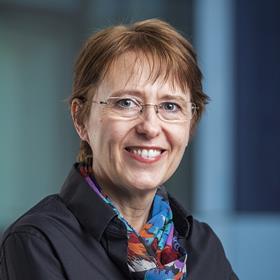 Julie Wood, director and global leader of programme and project management at engineering consultancy Arup, and fellow at the ICE
A finalist in this year's Building Magazine Woman of the Year award, and a previous runner-up in Cosmopolitan's woman achiever of the year award, Julie Wood started out as an engineering technician working in Teeside in the late 1970s. She was part of the team who designed the "earthquake proof" Istanbul Cultural Centre, and is now leading a team of 120 working on major projects including the Francis Crick Institute (pictured at the top of this page) and the National Grid's upgrade of transmissions systems in the capital.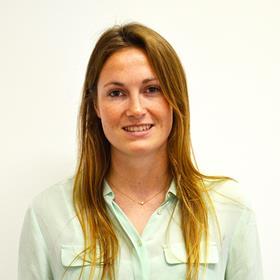 Joanna Stanyard, graduate structural engineer at Aecom
Joanna Stanyard started her career at Aecom last year with a summer internship, after graduating from the University of Nottingham in 2013 with a degree in civil engineering. She is now working on residential developments
in Paddington. Last month, 23-year-old Joanna won the prestigious Pai Lin award from the Institution of Structural Engineers. This award provides financial grants to young engineers.