Firm returns to profit as it tightens its grip on costs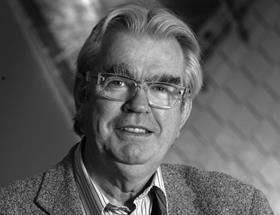 A focus on controlling costs has helped Terry Farrell and Partners return to profit.
In accounts filed at Companies House the firm reported a pre-tax profit of £261,020 in the year to 31 March 2013, up from a pre-tax loss of £108,078 the year before.
The practice also reported a 10% rise in revenue to £5.4m, up from £4.9m from the previous year.
Writing in the accounts founder of the firm Sir Terry Farrell said a "continued focus on controlling operational costs" combined with rising revenue had returned the firm to profit.
He added: "The 2013 financial year has begun positively. The practice has a healthy order book of committed work and continues to attract opportunities for new and existing clients in a competitive market.
"The directors have adopted a strategy of consolidating the positive position established in 2012, and with careful management of the business cost base, are optimistic of continued profitability for the foreseeable future."
He also said the firm had invested £103,690 in new IT systems to "enable the continued provision of a high calibre of service to our clients".
During the year the firm's overseas work shrunk 97% to just £5,481, but the UK business grew 15% to £5.39m.
The firm also hired an additional five architects pushing the average number of architects in the year up to 45 from 40.