Miller's construction business has reported a deepening pre-tax loss of £2.4m over the first half of the year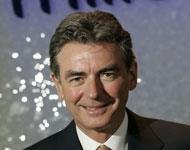 In its interim results for the six months to 30 June 2013, Miller Construction reported a pre-tax loss of £2.4m compared with a loss of £0.8m over the same period of 2012.
This came despite the division significantly increasing revenue to £193m, up from £113m over same the period last year.
Miller Construction's financial performance stood in contrast to Miller's housing business, which reported a 50% increase in pre-tax profit from £4.4m to £6.6m in the first six months of 2013. It also reported flat turnover of £125m.
Housing propelled the group, which also includes property development and mining businesses, to an increase in pre-tax profit from £0.4m to £4m in the first half of 2013.
Writing in the accounts Keith Miller, chief executive of Miller Group, said the construction arm's loss was due to "extremely competitive contracting market and the traditional contract approach used in a small number of projects".
He added: "These projects encountered cost overruns as a result of operational issues, insolvency of subcontractors and difficulties in recovering the cost of client variations to project specifications. We no longer tender for projects on this traditional contract basis unless they are projects with clients with whom we have on-going long term strategic relationships."
He also said the group was seeking to recover the losses on these projects. He added that the construction division had increased its order book by 18% to £1.8bn in the first half of 2013 and already achieved its target turnover for 2013.
Miller said the housebuilding division was benefitting from a recovery in the housing market and the business was set to grow volumes over the next three years to over 2,000 units a year - in the first six months of 2013 the firm completed sales on 819 units.
He added: "There were encouraging signs early in the year that consumer confidence was slowly returning and the Funding for Lending scheme was beginning to operate effectively with mortgage approvals rising steadily. The chancellor's budget provided an additional stimulus with the introduction of Help to Buy."
Miller Construction also announced that it has poached three directors from rivals Morgan Sindall, Morrison and Graham Construction.
Steve Cresswell, formerly an area director at Morgna Sindall, has been appointed area director for the South East; Scott Alexander has joined Miller from Morrison Construction as area director for Scotland; and Martin Smith, framework manager for Graham Construction, has been appointed technical director for Scotland at Miller.