Introducing the industry's freshest talent working in sustainable construction …
Since the beginning of the year, Building has been on the hunt for the most talented young people working in sustainable construction. In order to identify the top 50 profiled over the following pages we contacted more than 70 senior industry figures to ask for their nominations.
Our criteria were simple: we were looking for individuals under 40 from across the industry who are making waves in sustainability. This year's 50 rising stars are therefore all examples of emerging talents that have been recognised by those at the very top of the industry. Have your colleagues made the grade? Let us know what you think of our top fifty green stars - contact adam.branson@ubm.com with your thoughts.
Here are our sustainability stars from D to J.
Click here to see our stars from A to D
Click here to see our stars from J to L
Click here to see our stars from M to S
Click here to see our stars from S to V
Watch out for the full list tomorrow in print, online and on our tablet app.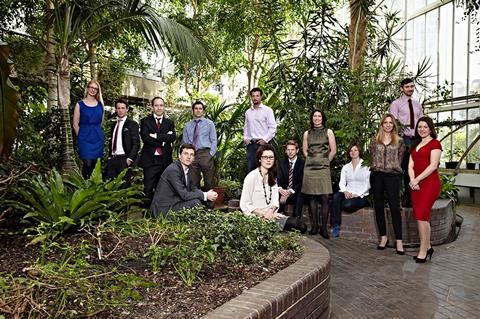 David Thompson, 36
Lead urban designer, Fife council and founder DPT Urban Design
In addition to his full time work at Fife, Thompson has set up his own company, DPT Urban Design to provide public and private sector clients with support and training on sustainability and collaborative consultation methods.
Douglas McNab, 36
Principle environmental policy and projects officer, Westminster council
In November last year McNab moved to Westminster from Islington council, where he was responsible for environmental design supplementary planning guidance. In his current role, he focuses on developing planning policies relating to environmental design and sustainable buildings. Among other things, he is looking at how listed buildings in Westminster can be sensitively retrofitted.
Duncan Price, 39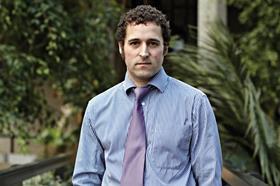 Commercial director, Verco
Price spends most of his time working with clients providing strategic advice on technical solutions and the commercial case for investing in clean energy and energy efficiency projects.
How and why did you end up working in sustainability?
I studied physics followed by a Masters in energy. Then I joined a firm of consulting engineers and set up a building physics team and developed a sustainability and renewables capability. It's good for the soul to be able to use the skills you've developed. It's a good area of work to be in for the long term. You're aligning your career with the way the world needs to be, so it's a sustainable career path.
What does your current role involve?
As a director I spend a lot of my time working with clients providing strategic advice on a range of technical solutions, and the commercial side investing in clean energy and energy efficiency projects.
Where would you like to be in 10 years' time?
I see myself working on bigger programmes of investment, and trying to get some systemic shifts with how people view investing in energy efficiency and renewable energy. I'd like to be either working with clients or helping to structure funds to invest into projects.
Ed Dixon, 29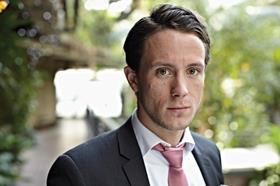 Environmental champion, Simons Group
How and why did you end up working in sustainability?
I qualified as a carpenter after A-levels and spent nearly seven years in total working on small domestic projects and then working as a site manager and working foreman. I still hang doors and put windows in for friends and family when I get the chance. I joined Simons as a sponsored student when I started my degree at 25 and formed its Building Greener sustainability strategy. I was then on site at [M&S scheme] Cheshire Oaks for two years.
What does your current role involve?
M&S approached me at the end of the construction of Cheshire Oaks so here I am, on temporary secondment, running the post-occupancy evaluation. It's my job to embed the lessons learned from Cheshire Oaks into the store development programme.
Where would you like to be in 10 years' time?
I would like to be building my own house at the weekends, ideally in a forest. In my working life I'd like to be in a senior position either with a big retailer or a developer to try to push the industry in the right direction. I feel that I'm a confident leader and that where I started from and what I've learned gives me a good grounding for construction. I'd like to use that to good effect to embed sustainability in the construction process because I don't think we're very good at it at the moment.
Emma Bushell, 39
Energy conservation officer, Islington council
Bushell's core role at the council involves looking after the energy management of its buildings, including offices and libraries. She also advises on sustainability policy formation and large planning applications.
Emma Hines, 38
Sustainable construction and development manager, Lafarge
Hines' role involves her providing training on the sustainability agenda and representing Lafarge's role at trade associations or committee meetings and talking to specifiers about how they can incorporate more sustainable solutions into their buildings.
Gordy Nelson, 37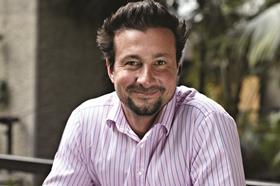 Owner and managing director, GNC Engineering
How and why did you end up working in sustainability?
I started a small structural engineering company that specialises in timber frame. I went for timber frame because for all the other structural engineers it forms a small part of their business. About 95% of our business is timber-based construction. We started the company just before the recession but, because we focused on timber and sustainability, it grew every year, quite dramatically.
What does your current role involve?
When I started I got my hands dirty as a structural engineer and I did a lot of the actual calculations and drawings. Now my staff do that. It's more about running a business.
Where would you like to be in 10 years' time?
I see GNC growing exponentially. I've just taken someone on whose job is just to grow the business. I don't have time to do those things anymore. We employ seven structural engineers at the moment and I can see us tripling in size in the next 10 years, if not more.
Helen Pineo, 31
BREEAM Communities manager, BRE
Pineo manages BRE's BREEAM Communities scheme, which extends the BREEAM sustainability measurement from individual buildings to large masterplanned developments. In October last year, Pineo relaunched the programme and has signed up seven developments in countries as diverse as Norway, China and Turkey.
Ivan Rodriguez, 39
Head of sustainability in the buildings, infrastructure and industrials sector, URS Scott Wilson
Rodriguez and his team advise a wide range of public and private clients on how their buildings can achieve various sustainability standards. Recent clients include Treasury Holdings, Berkeley Homes and Amazon. He is currently completing work on the Brent Civic Centre project in the heart of the Wembley regeneration area in London.
Jamie Quinn, 32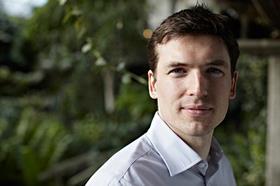 Sustainability director, Balfour Beatty Workplace
Quinn is responsible for developing and implementing Balfour Beatty Workplace's sustainability strategy, working with senior management as well as front line staff to set key measures on how the company can improve its environmental performance.
How and why did you end up working in sustainability?
I travelled through central America, and when I saw some really bad scenes of litter in beautiful scenery I realised what I wanted to do. I started doing an internship for an environmental charity before getting jobs at several charities in London. Then I moved into the corporate world working for Balfour Beatty.
What does your current role involve?
My key roles are developing and implementing our sustainability strategy, working with senior management but also front line staff, setting up key measures on how we can improve.
Where would you like to be in 10 years' time?
I decided when I was away that I needed to position myself where I could have the most influence in terms of sustainable decisions. So I'd like to follow a path through the sectors that have a big impact on the environment and get to as senior a position as possible.