Introducing the industry's freshest talent working in sustainable construction …
Since the beginning of the year, Building has been on the hunt for the most talented young people working in sustainable construction. In order to identify the top 50 profiled over the following pages we contacted more than 70 senior industry figures to ask for their nominations.
Our criteria were simple: we were looking for individuals under 40 from across the industry who are making waves in sustainability. This year's 50 rising stars are therefore all examples of emerging talents that have been recognised by those at the very top of the industry. Have your colleagues made the grade? Let us know what you think of our top fifty green stars - contact adam.branson@ubm.com with your thoughts.
Click here to see our stars from A to D
Click here to see our stars from D to J
Click here to see our stars from J to L
Click here to see our stars from S to V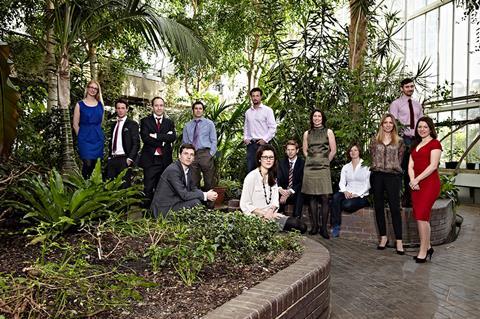 Marco Marijewycz, 29
Technical advocacy and stakeholder manager, E.ON Sustainable Energy
Marijewycz's job entails looking ahead at new technologies that can generate energy in more sustainable, low-carbon ways and supporting their arrival in the market. The role involves looking at barriers that could prevent new technologies from being delivered, as well as how markets might need to change to support new technology.
Mark Gough, 39
Head of sustainability, The Crown Estate
Gough was brought into the Crown Estate shortly after the appointment of Alison Nimmo as chief executive with a remit to put sustainability at the heart of the orgainsation's strategy. He has signed up the Crown Estate to be one of 80 organisations worldwide - and 12 in the UK - to trial the International Integrated Reporting Council's reporting technique, which brings together information on finance, governance and sustainability in one document.
Matt Bridgestock, 35
Director, John Gilbert Architects
Bridgestock is focused on housing projects, from one-off homes seeking to achieve the Passivhaus standard to a research project commissioned by a housing association that looks at whether traditional Glasgow tenaments could be retrofitted to achieve the same standard.
Mike Jacobs, 37
Founder, Trunk
After being made redundant at the height of the recession, Jacobs founded Trunk the next day with the intention of offering project management services with a focus on clients with a genuine interest in sustainability. A chartered building consultant with a masters in sustainable architecture, Jacobs is primarily interested in building fabrics rather than bolt-on technologies.
Miranda Pennington, 32, partner, Metropolis Green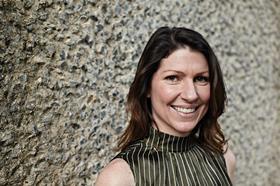 How and why did you end up working in sustainability?
I am passionate about the environment and wanted to make a difference. But, I wanted to build a sensible business background into a career that could focus on environmental responsibility.
What does your current role involve?
Everything you'd expect in terms of managing and growing a business, from ensuring a constant flow of new work, managing a team, making strategic decisions on technical solutions, finding new talent to join the team - and taking the office dog for a walk!
Where would you like to be in 10 years' time?
I am focused on building Metropolis Green so that, in 10 years, it will be a leading consultancy based in London, with projects across the country. Perhaps then we'll also be providing advice internationally as other countries adopt stronger policies on carbon reduction and sustainable development.
Pete Smith, 30
External affairs manager, National Energy Action
In a newly created position at NEA, Smith is involved in providing strategic oversight of the organisation's policy and research work. He also provides input into government policy development on areas such as fuel poverty and energy market reforms.
Robin Feeley, 35
Director of L&Q Energy, London & Quadrant
Feeley led on the creation of L&Q Energy, a new division in the housing association set up last month. The purpose of L&Q Energy is to assess investments in L&Q's housing stock that would deliver benefits to the environment and residents, and ultimately pay for themselves.
Sara Turnbull, 32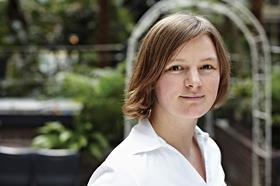 Chief executive, the Bootstrap Company and Sara Turnbull Ltd
How and why did you end up working in sustainability?
I've always been interested in people, place and the environment. I set my own Greenpeace group up when I was little because there wasn't one in my home town. I ended up on a masters course at the Centre for Alternative Technology. That was when I thought: "Oh my gosh, buildings are the most important way to make the world more sustainable. I'm going to get involved in those." I went to Japan to do some research and have woven my way from there.
What does your current role involve?
I have two day jobs. I run my own consultancy, which mostly involves workshop facilitation and energy efficiency advice. I'm also the chief executive of the Bootstrap Company, where we've got 450 tenants in three buildings. We're trying to alleviate poverty in Dalston by helping people into employment. We're doing a lot of work on how we run the buildings, but the biggest thing about Bootstrap is the impact we have on the local community.
Where would you like to be in 10 years' time?
I want to be a builder and developing small community projects, spending most of my time living on a boat, living simply.
Sarah Lewis, 29
Director, Bere Architects
Having taken a strong interest in sustainable design while still a student, Lewis is currently on a sabbatical in order to write a book on the Passivhaus energy measurement system for the RIBA. Lewis was the project architect on the Camden Passivhaus, then the first building in the capital to be rated using the system.
Simon Challen, 30
Head of sustainability, The Berkeley Group
Challen has been working for Berkeley for seven years, having joined the company as a graduate. He was responsible for putting in place Berkeley's Vision 2020 strategy, which guides the company's sustainability standards on its developments, as well as its corporate sustainability strategy.